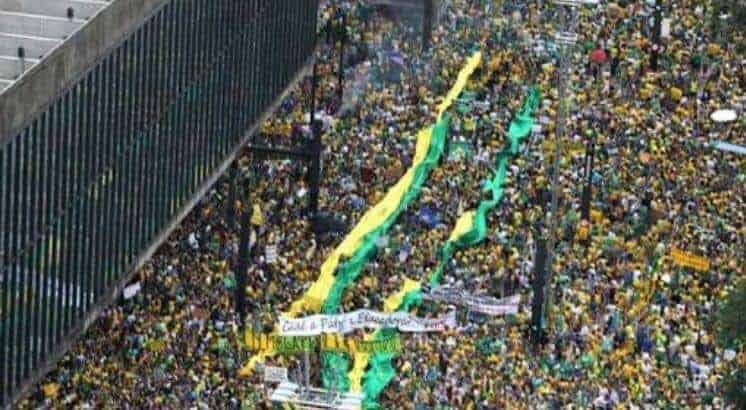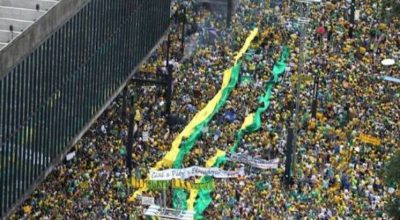 Socialism ruined Brazil. Let's not be next.
Socialism and democracy cannot co-exist but the people in Brazil thought they could.
Brazilian President Dilma Rousseff has been removed from office for her incompetent rule thanks to corruption and Socialist policies.
Cash transfers and welfare benefits nearly bankrupted Brazil and plunged it into its deepest recession since the 1930s.
In 2006, The Workers' Party leaders and top officials bribed the legislative members into voting with them on their Socialist policies. Socialists can't win on ideas but bribery works.
Lula aka Luíz Inácio Lula da Silva , the socialist president, got himself reelected despite scandals and a flailing economy.
The Socialists thought they could go on forever, benefitting from a rise in commodity prices and bleeding the State oil company dry.
Lula got Dilma Rousseff elected as his successor after his terms were over. She was known as the "mother" of the huge infrastructure program Brazil was undergoing. No more than 30% of it has been finished.
To win votes, Rousseff ran up deficits.
Rousseff spent wildly and expanded welfare programs. She won reelection in 2014 by hiding spending. Millions of people now march in the streets against her.
Powerful executives and party leaders in Brazil have funded campaigns and bribed politicians using kickbacks from state-owned oil company Petrobras.
Bleeding the State-owned oil company Petrobras led to a recession and, while welfare helped the poor, there were no new jobs for the middle class.
Brazil is divided like the United States. So-called minorities think they are entitled to reparations owed to them by white, blue-eyed people.
The politicians increased debt, calling it a stimulus, and increased the minimum wage. Civil servants were given increased and unsustainable salaries and benefits. Jobs in government grew and it was called good governance.
Workers are forced to pay mandatory contributions to more than 15,000 syndicates and unions.
It's the evil wrought by Socialists in Latin America.
Social justice was the buzzword.
The economy began to shrink under Lula but Brazil decided to move further left. They thought big government with politicians picking winners and losers in business was the way to go. These government-backed businesses didn't succeed as expected; Petrobras did not make Brazilians self-sufficient in oil; and a government-backed credit program sank with the economy.
The Petrobras scandal was the end of Socialism in Brazil. They demanded a payment of 3% of the value of any contract the company would be part of and, legally, the company would be part of virtually every single oil related project in Brazil. The embezzled money was a way to keep the Workers Party in office.
A devastated Petrobras is selling off its shares, the economy has shrunk, inflation is in double digits, and the recession has dragged on for two years.
Latin America has a stake in Socialism succeeding in Brazil and are keeping the pressure on.
Capitalism and limited government are looking a lot better to Brazilians – there is hope – but the damage is very extensive.