A new poll shows that 92 percent of Republicans and 79 percent of Independents say the media is deliberately reporting fake or misleading news. More than half the Democrats agree that it's fake news. That could be because the MSM is fake news.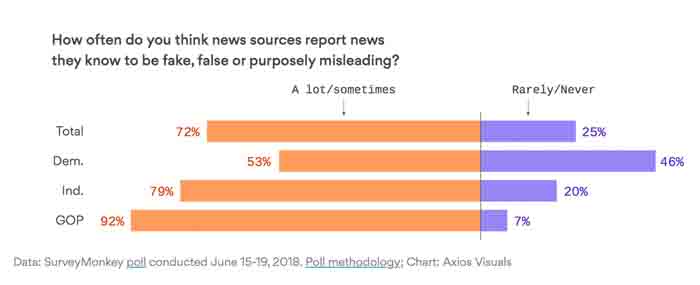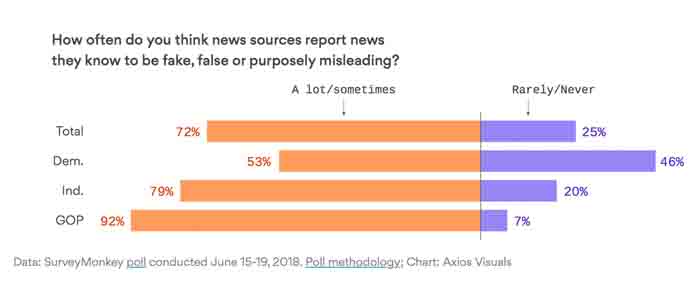 It indicates the media is influenced by partisan politics. That's true. Truth in reporting is no longer. They're all activists.
This isn't an outlier. Other studies from Gallup and Pew Research Center have shown the same thing.
A total of 70 percent of Americans say that "traditional major news sources report news they know to be fake, false, or purposely misleading."
It is seen as intentional:
More than two-thirds (65%) say fake news is usually reported because "people have an agenda."
Roughly one-third (30%) believe such information is shared due to laziness or "poor fact-checking."
Hardly anyone (3%) thinks that fake news makes headlines by accident.
Americans believe they can spot the fake news. We're sure they can.
Democrats are more likely to check veracity according to this poll. If they rely on the fact-checkers, they're still getting fake news. They are all left-wing.
We're on to you!