Anthony Weiner, 53 years of age, who was sentenced to 21 months of hard time in a federal prison Monday, sobbed during the hearing and sentencing. He will be placed on 3 years probation after he serves his time and will have to register as a sexual offender. Weiner will also pay a $10,000 fine.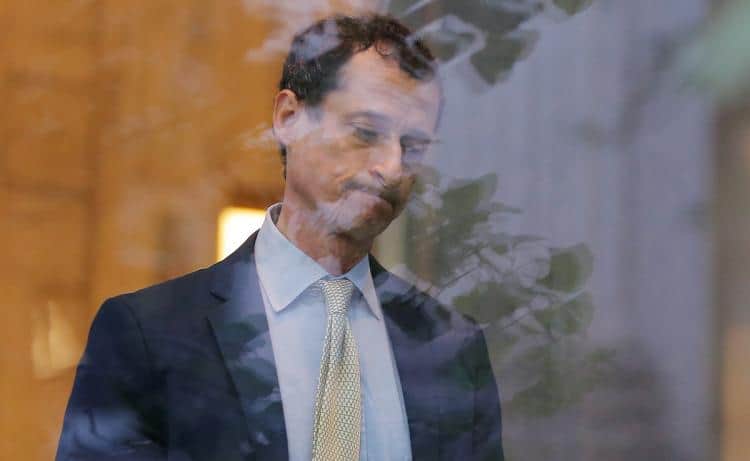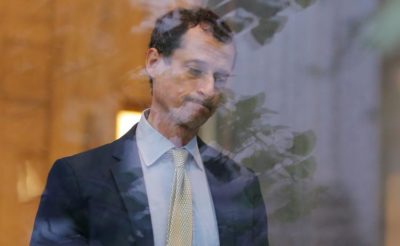 The disgraced politician, cried and grabbed tissue after tissue in the courtroom.
Weiner is also in the midst of a divorce filed by his wife Huma Abedin, Hillary Clinton's top aide.
The judge said that Weiner has a "sexual addiction", a "sickness", but nonetheless it's "a serious crime that deserves serious punishment."
"With full knowledge that he was communicating with a real 15-year-old girl, the defendant asked her to engage in sexually explicit conduct via Skype and Snapchat, where her body was on display, and where she was asked to sexually perform for him," the prosecution wrote.
In three video chat sessions, Weiner "used graphic and obscene language to ask the minor victim to display her naked body and touch herself, which she did," prosecutors wrote.
Weiner even sent the teen pornography and used the alias "T-Dog."
The former congressman expressed remorse.
"I was a very sick man for a very long time," Weiner said before sentencing.
"I was the adult … if I had done the right thing, I would not be standing before you today."
He was still wearing his wedding band.