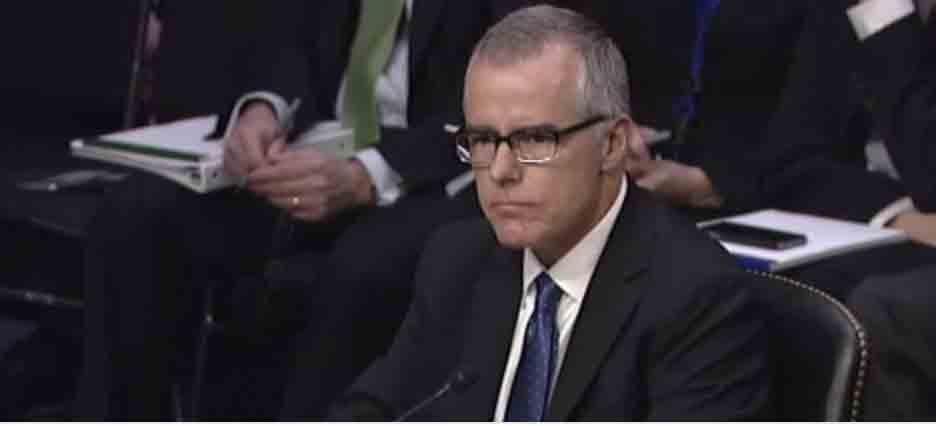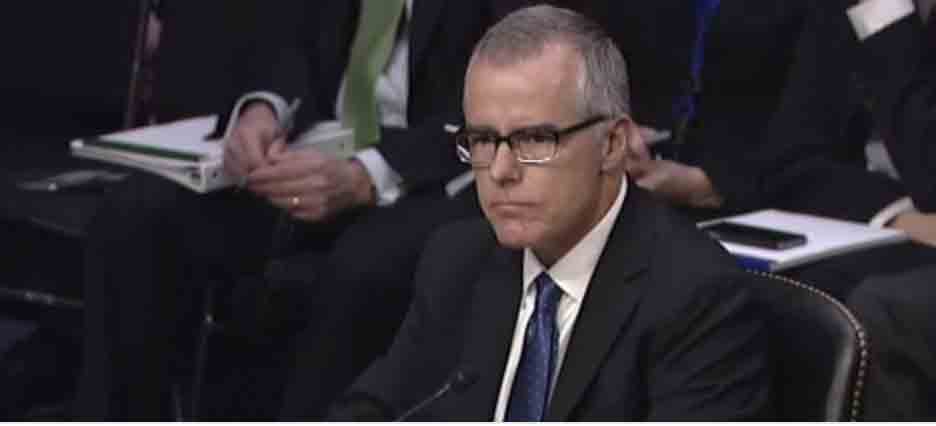 A showdown is coming between the House and the DoJ/FBI after testimony this week exposed discrepancies in testimony. Deputy FBI Director Andrew McCabe's closed door testimony this week contained numerous conflicts with that of previous witnesses.
New subpoenas will be issued for FBI and DoJ personnel, which might include demoted DoJ official Bruce Ohr and lawyers, possibly FBI General Counsel James A. Baker.
Several lawmakers grilled McCabe, including Trey Gowdy.
Sources told Fox News that they couldn't be sure who was lying. McCabe presented as a "friendly witness" for Democrats. They tried to get him to build a case against Trump for obstruction but they didn't succeed.
Then they got to the dossier. Apparently the FBI tried very hard to prove the contents of the dossier, but all they could prove is Carter Page went to Russia. They don't even know what he did there.
It gets worse. McCabe claimed he couldn't remember when he found out the dossier was funded by the Clinton campaign and the DNC, yet his signature was on dated documents. He knew all about the financing and the origins while he was investigating.
Isn't this a process crime? Can't we put McCabe away for five years? Let's get Weissman in there too.