Barcelona's chief rabbi has urged Jews to move to Israel because Europe has been "lost" to radical Islam, and Spain has been a "hub of Islamist terror for all of Europe" for years.
"I tell my congregants, 'Don't think we're here for good,' and I encourage them to buy property in Israel," Chief Rabbi Meir Bar-Hen told the Jewish news agency JTA in an interview Friday.
"This place is lost," he said. "Don't repeat the mistake of Algerian Jews, of Venezuelan Jews.
"Better [get out] early than late," Bar-Hen warned. "Europe is lost."
It's not only Jews who need to heed his words.
His comments followed a horrific attack that killed 14, including a 3-year old boy and a 7-year old boy. A second attack was stopped by law enforcement.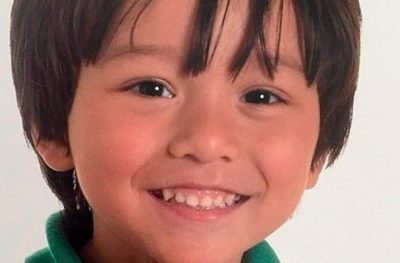 It's not only the chief Rabbi saying it, it's also an Archbishop appointed by His Holiness Pope Francis who is saying it.
Gatestone Institute quoted the Archbishop of Strasbourg Luc Ravel saying, "Muslim believers know very well that their fertility is such today, that they call it… the Great Replacement. They tell you in a very calm, very positive way: One day all this, all this will be ours…".
It's a warning frequently repeated by Hungarian Prime Minister Viktor Orbán about a "Muslimized Europe". According to him, "the question of the upcoming decades is whether Europe will continue to belong to Europeans".
Geert Wilders, MP of The Netherlands, is accused of being an Islamophobe, but he quotes stats when he say, according to Gatestone, "In the coming 30 years, the number of Africans will grow by more than one billion people. That is twice the population of the entire European Union… The demographic pressure will be enormous. Last year, more than 180,000 people crossed in shabby boats from Libya. And this is just the beginning. According to EU Commissioner Avramopoulos, at this very moment, 3 million migrants are waiting to enter Europe".
People on the left see this as a positive. Feminists continually dress up in hijabs and burqas to show support for Islam. It's a mystery why so-called feminists do it.
As Gatestone reports: When the subject turns to the specific cases of millions of oppressed women around the world — such as Asia Bibi, a Christian mother on death row in Pakistan for seven years for taking a drink of water; or the 19-year-old who, this year, was raped by her cousin at gunpoint and then sentenced to death by stoning for "adultery"; or women who were forced to marry their rapists; or child marriages at 12,000 a day; or women who are beaten by their husbands or who have acid thrown in their faces; or women used as suicide bombers.
Feminists, who are of the far-left, even love the communist, Islamic terrorist Rasmea Odeh, a proud murderess/bomber of two Jewish students, who has been stripped of her US citizenship and who many never return to the US.
Europeans and many Americans are like sheep being led to slaughter. As one former Soviet citizen wrote, cultural Totalitarianism has taken hold. The mass delusion continues under the guise of political correctness. It has done and continues to do more harm than any Soviets ever could.
We just haven't noticed the dead bodies starting to turn up as our culture disintegrates but we will.