Lunatic Democrat Cory Booker said Friday that he once cried "tears of rage" over the Trump administration's rhetoric. This jerk wants to be President.
Senator Cory Booker (D-N.J.), made the remark at the Netroots Nation Conference in New Orleans, where other liberal speakers were to include Senator Kamala Harris (D-Calif.), aka the "female Obama".
"I'm a big believer that if America, if this country hasn't broken your heart, then you don't love her enough," Booker continued. "Because there's things that are savagely wrong in this country."
What is he talking about? Does he even know?
Booker also lamented for a Democratic Party that, in his view, seems "to have lost our way."
"I think a lot about the Democratic Party nationally and how it seems that that connection to people — where they are, what their experiences are, their struggles, their hurts and their pain — how we seem to have lost our way," he said.
He needs to chill.
Booker didn't mention any policies, just carried on.
Here he is posing with his anti-Israel sign. Democrats now stand against Israel. Booker's idiot spokesman tried to do damage control afterwards and said Booker didn't read the sign, didn't have time. Excuse me, but he obviously knew what was on the sign.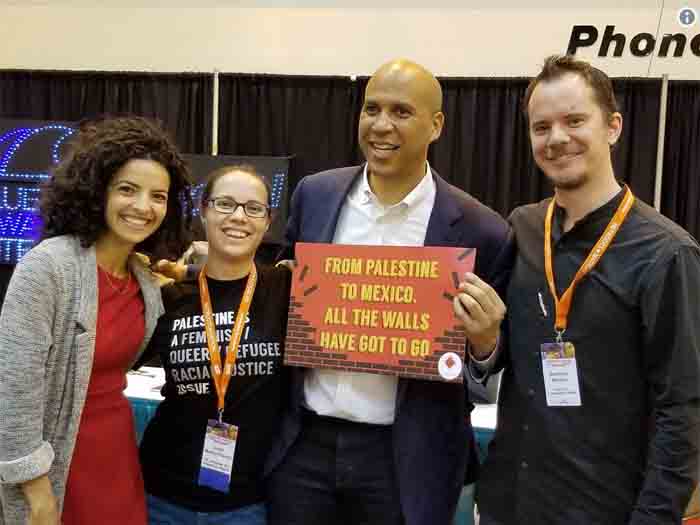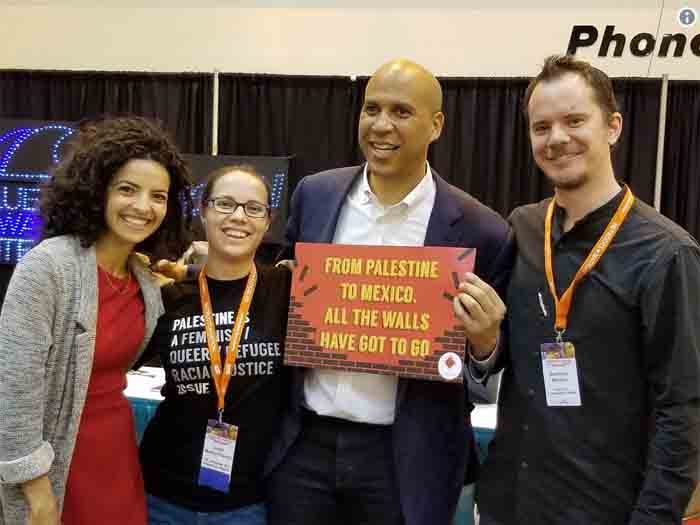 Senator John Cornyn told him to "get a grip." Good idea!
Get a grip: Cory Booker: Things Are 'Savagely Wrong' In America https://t.co/ynskUyDFr6 via @dailycaller

— Senator John Cornyn (@JohnCornyn) August 4, 2018