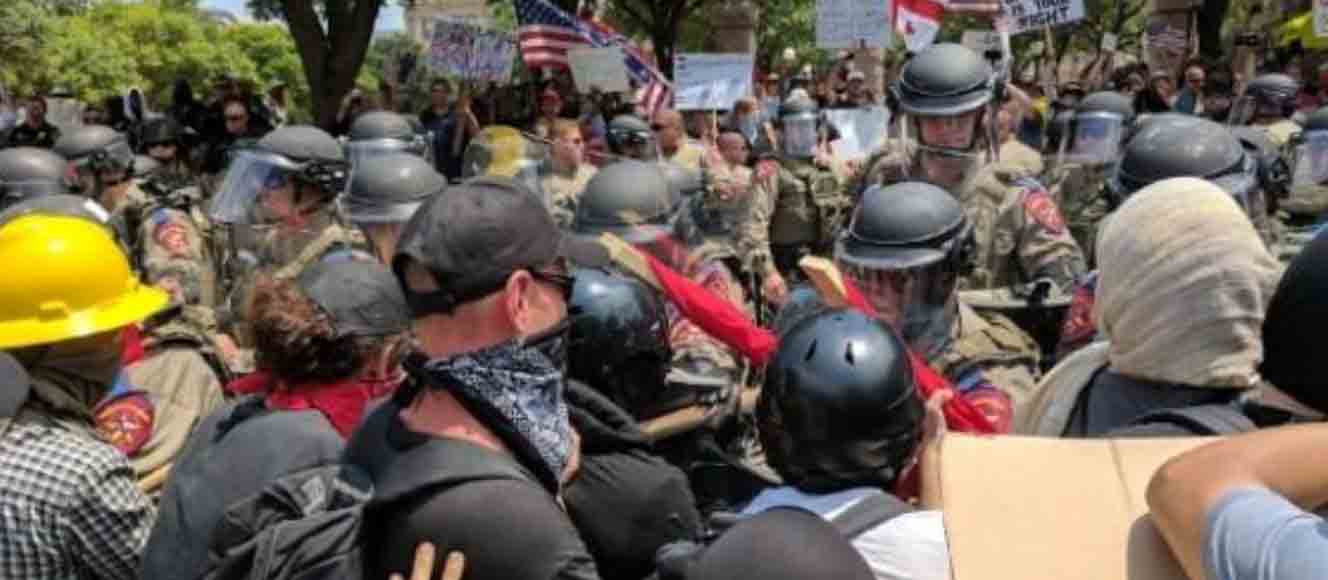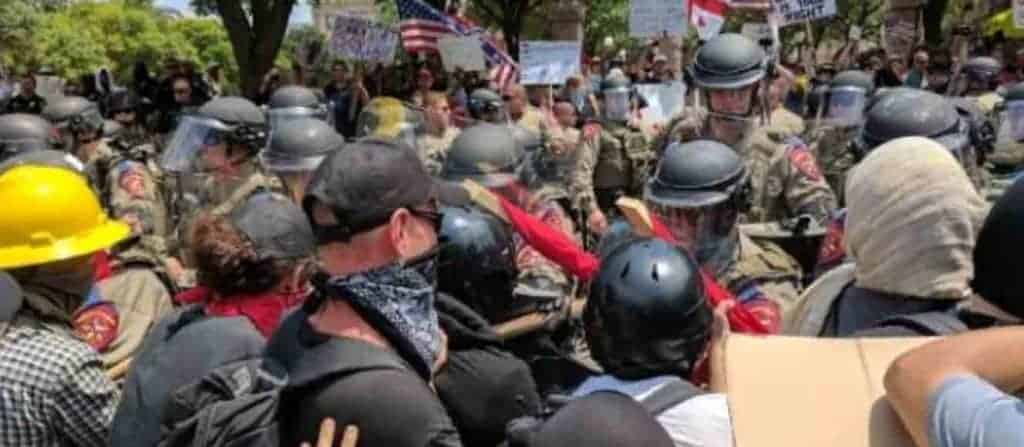 A Philadelphia woman was arrested after she attacked a police horse with a flag pole topped with a silver nail during a demonstration in Harrisburg on Saturday morning. The Sharia-supporting Antifs was rioting against a "March Against Sharia" protest.
She hit the horse in the neck to prevent an officer from doing his duty. The horse will be okay but she's in the Dauphin County Prison on $100,000 bail.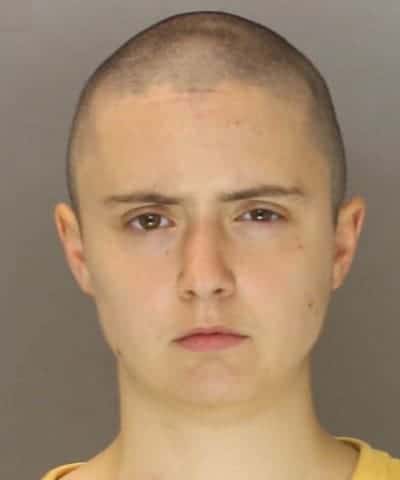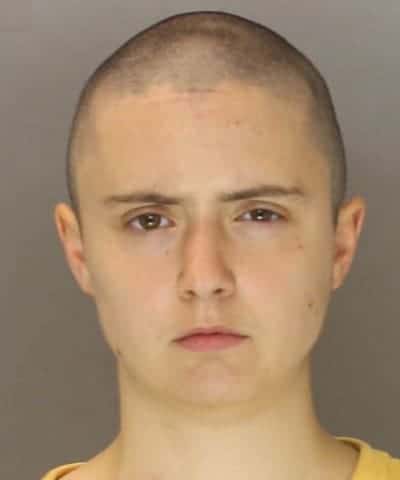 Lisa Simon, 23, is charged with aggravated assault, illegally taunting a police animal, prohibited offensive weapons, disorderly conduct, resisting arrest and obstruction administrative law. She was arraigned and taken to Dauphin County Prison in lieu of $100,000 bail.
Democrats do not speak out against these terrorists. They make general comments saying they are against violence, paying lip service only.
The incident took place during a demonstration at the Pennsylvania State Capitol Complex in Harrisburg shortly after 11:30 a.m. on Saturday.
The "March Against Sharia" took place in more than 20 cities, including New York, Dallas and Atlanta, and was projected to be ACT for America's largest protest against Sharia Law.
Simon was with a group of ANTIFA counter-protesters. On the South Jersey communist ANTIFA Facebook page, the group writes:
"A comrade was arrested while trying to demonstrate against an anti-Muslim rally in Harrisburg, PA. The charges are entirely fabricated and do not reflect what actually happened during the incident. The bail is set at an extraordinary $100,000. It is clear that this person is being held as a political prisoner, and we must make it known that we will not be intimidated by a militarized police, that we will remain resolute in standing by the values of our movement, and that we will continue to combat fascism wherever it attempts to spread."
These people are violent, communist anti-fascist fascists who hope to shut down dissent. You won't hear a word of condemnation from Democrats. these are the same people as the Occupiers who Nancy Pelosi admired so.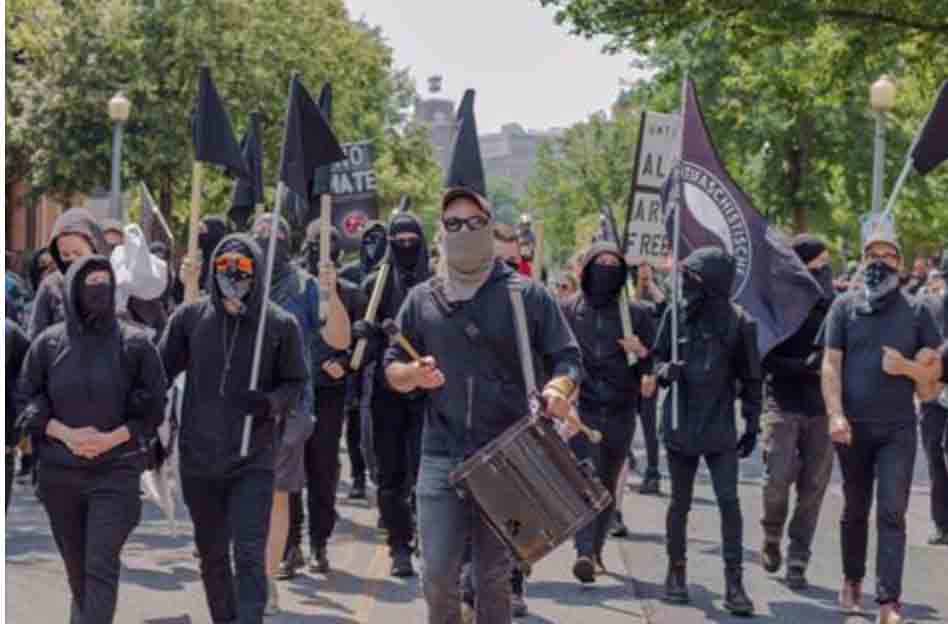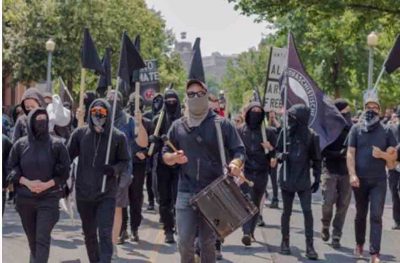 During the rally, mounted Pennsylvania State Police Troopers and Harrisburg Police assisted with crowd control and that's when the horse was attacked.
Simon attacked the horse with a flag pole as a Trooper and his equine partner, Sampson, were attempting to move the crowd along.
Simon resisted arrest, records show and this photo suggests.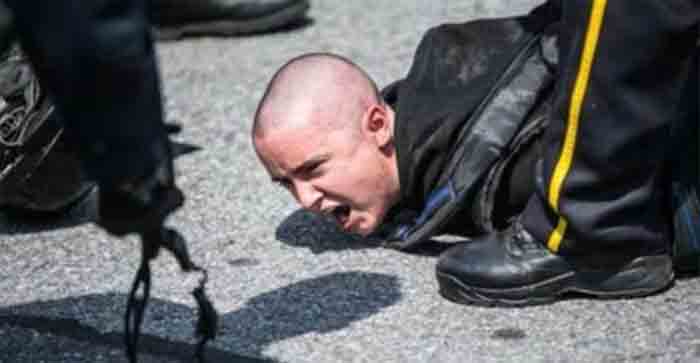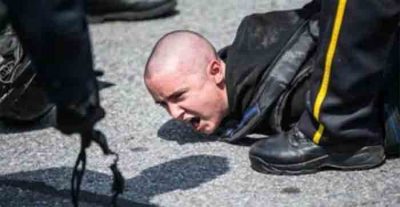 A preliminary hearing is scheduled for July 6.
Harrisburg police listed the charges: Aggravated Assault-Police, Police Animals-Taunt/Torment/Strike, Offensive Weapon, Obstruction Administrative Law, Resisting Arrest, Disorderly Conduct