UVA Center for Politics — Larry Sabato's Crystal Ball — posted the latest numbers of registered Democrats, Republicans and Independents in the 31 states that require party registration to vote. Democrats and their friends in the media have been great at getting people to register — as Democrats [Socialists/Communists/Progressives].
Democrats lead the GOP by 12 million registered voters in states that are key in the mid-terms.
It's not good news for the GOP in the mid-terms. Important states now have more registered Democrats than Republicans, and in many, it's by a significant amount.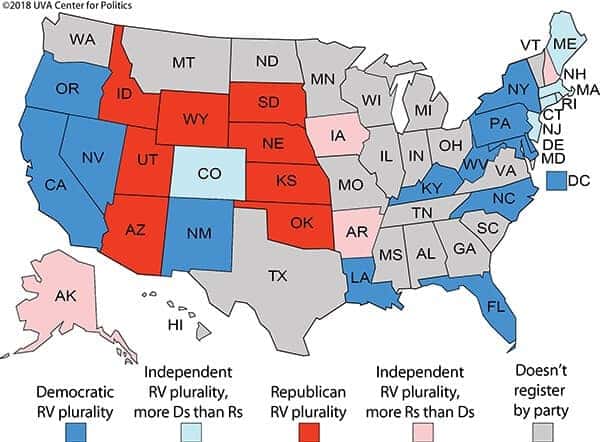 Democrats now account for 40% of the registered voters in those states, Republicans are only 29% and Independents account for 28 percent. It's shocking when one considers they are successfully running on high taxes and spending, a loss of freedoms, Stormy Daniels, and open borders.
There aren't many states that are solid red and many are close to becoming blue.
It gives Democrats a decided advantage.
VENEZEULA, HERE WE COME
It's concerning when you consider states like North Carolina and Colorado now have more Democrats than Republicans and others like Arizona are close. We can thank the invasion of leftists coming in from foreign nations for some of this. Certainly, it is what changed California. Foreigners loyal to their native lands are deciding our policies.
Thanks to Democrat ideology, we are getting lawbreakers and people who come for freebies. That doesn't mean they can't change but it would take a huge effort on the part of Republicans.
Democrats know if everyone who can vote as Democrats actually voted, Republicans would be vanquished. The first thing to go would be the Electoral College and we would no longer be a Republic.
The biggest problem in all this is the fact that Democrats are now Socialists. The youth drive a lot of this. They have been taught inaccurate history and the educational system is knee-deep in leftist ideology which includes a hate-America mentality.
When the left says we are all Socialist now, they are only slightly premature. Venezuela, here we come! That is why every freedom lover must get out to vote even if it's for a RINO. So much will depend on Republicans getting out the vote.
The left has made it quite clear they want to eliminate or greatly limit freedoms of speech, the right to bear arms, property rights, the right to keep one's own money, and much more. They will destroy our sovereignty once back in office. They aren't even in power and they're hijacking of the courts makes it possible for them to keep the borders open and limit every single thing the President tries to do to turn the country back over to the people.
As an example of what is going on, California just overwhelmingly endorsed a far-left, open borders candidate to run against Senator Dianne Feinstein. This is how the Democrat Party and the entire country is moving.
THE CHART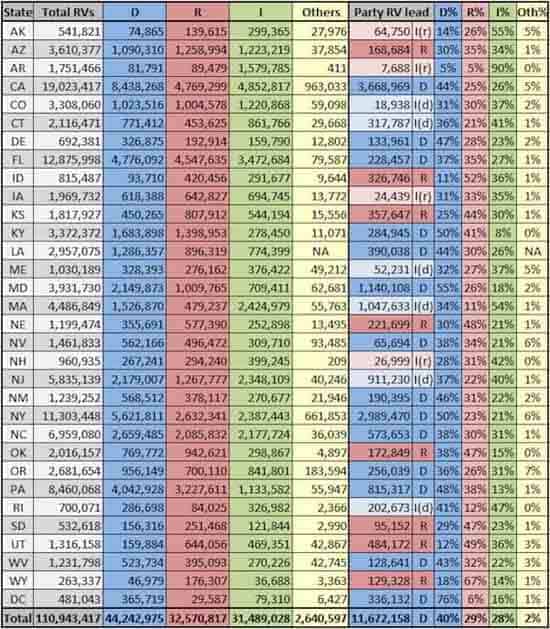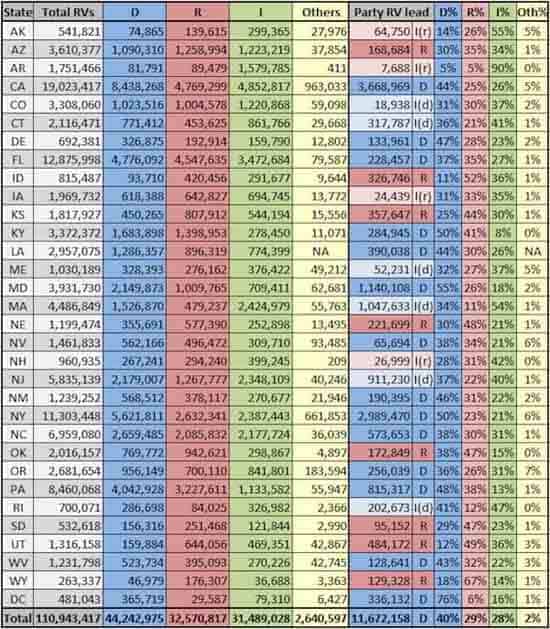 READ MORE AT UVA RHODES COOK BY CLICKING THE LINK