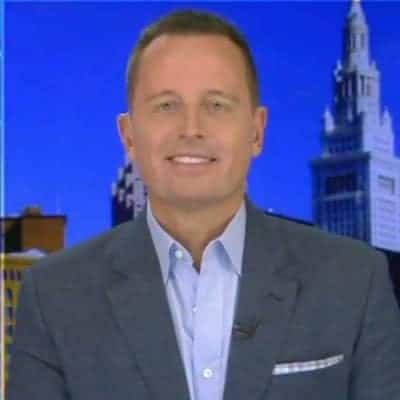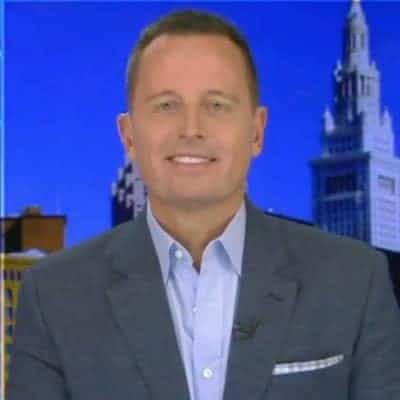 It's the kind of attack Alinskyites are famous for and which is hard to defend. At the same time, Germany is speaking out against not having a U.S. ambassador.
Richard Grenell, a former U.N. spokesman, a respected diplomat, has been nominated to become the Ambassador to Germany. He, along with many others, finds his nomination being held up – his especially. Recently, Democrats he is a special case because of his pro-Wikileaks tweets.
Only that is not true.
There are over 100 Trump nominees who have been approved but are waiting for a floor vote. Schumer and his buddies are holding them up with the help of Senate Majority Leader Mitch McConnell. Tedious and unnecessary Senate procedures are being used to do it as well as lies.
These congressmen are part of the Resist movement against Trump and Republicans.
11 Years to Get Trump's Nominees Through
The Senators say the rules require them to wait 30 hours after ending debate which only allows about 3 nominees a week. It takes 79 days a nominee and in 11 years, all of Trump's nominees will be confirmed.
The Democrats claim Grenell, an openly gay man, is a special case, who shouldn't be confirmed. Grennell extolled Wikileaks according to the anonymous partisan liars. It's not true.
Jake Tapper tweeted the "concerns" from the resistance.
Senate Democrats say a number of their members have concerns about comments/Tweets of Grenell's such as this one,, so there hasn't been unanimous consent to move his nomination quickly. 3/https://t.co/h2BYzX4bLx

— Jake Tapper (@jaketapper) March 15, 2018
Mr. Grenell responded directly to Tapper — no one had ever said that to him before.
Fact: no one has ever said this to me ever. You are the first. https://t.co/AyW6n3Ib4m

— Richard Grenell (@RichardGrenell) March 15, 2018
Dems point to multiple Grenell tweets extolling Wikileaks as the primary reason for their concern. 4/https://t.co/rWmUlnkUB0

— Jake Tapper (@jaketapper) March 15, 2018
Grenell wasn't "extolling", he was stunned by the inadequate reporting. The fact is that Grenell's tweets concerned the lack of coverage. He has been very tough on Russia, something the Democrats can't say.
Source close to @RichardGrenell pushed back against Dem objections about Wikileaks related tweets relayed to @jaketapper. Noted that Wikileaks tweets all bashed MSM for not covering story. Not celebrating the organization https://t.co/Foami5jGc8 pic.twitter.com/wscii20CJz

— Saagar Enjeti (@esaagar) March 15, 2018
'Totally made up"
A source close to Grenell told the Daily Caller News Foundation that this latest attack is "totally made up".
"The fact is this is a brand new anonymous charge from a clearly partisan person to a reporter. How are people supposed to confront attacks like this?"
Democrats are only there for gay people if they are gay leftists and that's a fact.
This is hurting our foreign relations.
"Not having a serving American ambassador under the American flag beside the Brandenburg Gate is not a good symbol for the deep friendship that we have with the United States," a German lawmaker told Fox News in February.
Obviously, Democrats don't care.
Schumer and McConnell have said they "don't dislike each other", they say "they really do get along", they're "good friends", and so on. That is closer to the truth than when they appear to be fighting with each other – that's the show.