A now-infamous Twitter user named Jean Grey, a homicidal tweeter, has to be the dumbest liberal tweeting this week, and we say that not knowing what might come out today or tomorrow. She is the victim of Trump Derangement Syndrome and needs care immediately.
She threatened the President with a photo of an air rifle and the words "you're next."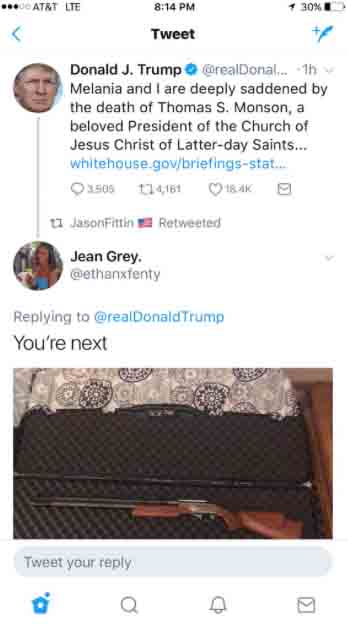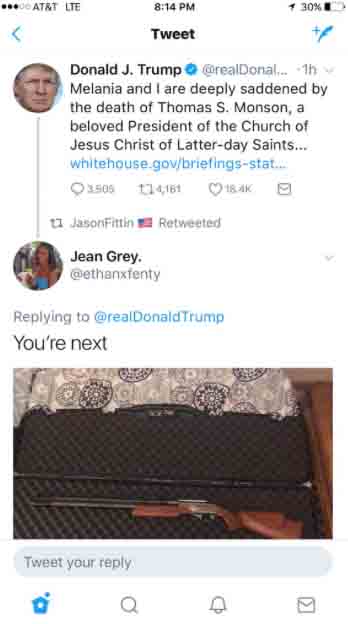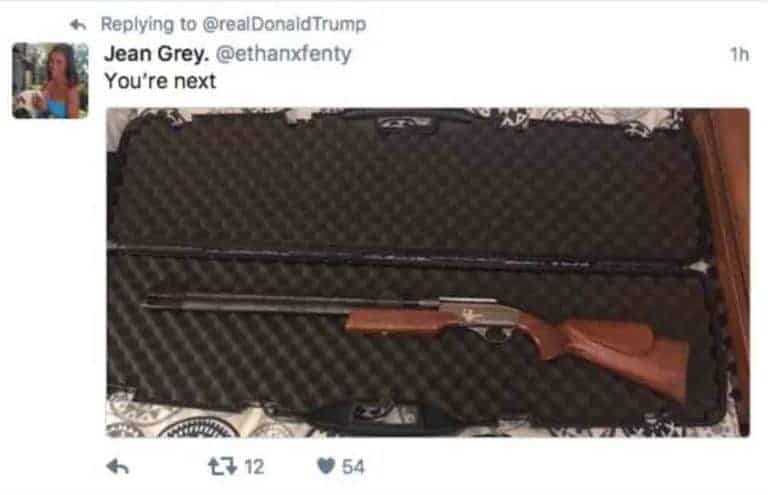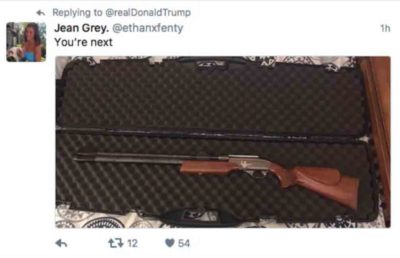 A high-end air rifle is dangerous. It is a .45 caliber and, yes, it can kill people. She needs a visit from the Secret Service and probably some medication.
Twitter actually suspended her but not until the tweet was up for hours and people repeatedly reported her. She kept on trash tweeting for quite a while. By the time she was suspended yesterday evening, she had 149 likes on this tweet. People are sick.
People were getting frustrated that Twitter wouldn't take her page down.  Next up is the best tweet from a normal person who understands death threats are not acceptable.
@SecretService @FBI @CIA @DHSgov @NationalSheriff @SheriffClarke @SebGorka @DonaldJTrumpJr @EricTrump @INTERPOL_USA @INTERPOL_HQ 🚨 ATTN DEATH THREAT RIFLE- PRES TRUMP 🚨 @TwitterGov @TwitterSupport @jack @Twitter @TwitterSafety

— Everyday American (@theDeeLouis) January 4, 2018
People like her are the problem in this country.
What is even crazier is her supporters are angry she is being reported by "snitches" and "crazy" Trumpites.