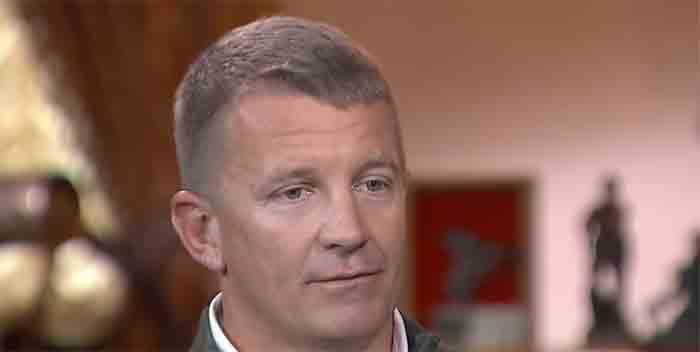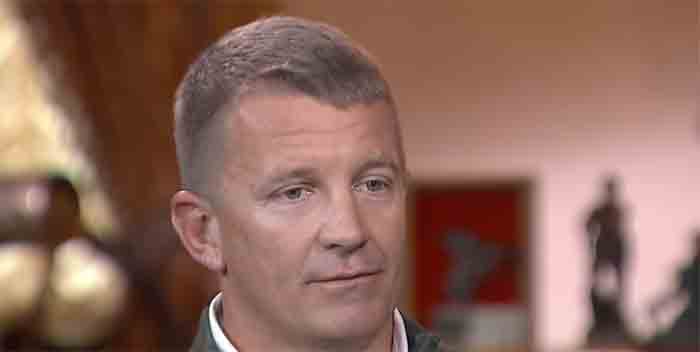 George Nader, who is a cooperating witness for witch hunter Robert Mueller in his Russia fishing expedition, is an adviser to Emirati Crown Prince Mohammed bin Zayed Al-Nahyan. The Prince is also close to Jared Kushner and has ties to Russian President Vladimir Putin. He recently testified about a meeting in the Seychelles which included Kirill Dmitriev, the head of a Russian government-controlled wealth fund, Erik Prince, himself, and Prince Al-Nahyan.
An attendee at the Seychelles meeting was Erik Prince. Prince, a former CIA covert asset, is a CIA critic who wants the organization restructured. He's criticized Brennan in particular for centralizing decision making instead of keeping it in the field.
Adam Schiff is hoping to find Russia collusion in this story as is Mueller possibly.
Adam Schiff's looking for Russians everywhere, trying to tie separate meetings into a conspiracy
Nader, a well-known Middle East expert, once worked with the Clinton administration to broker a peace deal between Syria and Israel. After the 2003 invasion of Iraq, Nader worked as a consultant to Erik Prince's Blackwater firm.
While advising Prince Mohammed, Nader was a frequent visitor to the White House, meeting with Jared Kushner and Steve Bannon.
In December, President-elect Trump met with UAE Crown Prince Mohammed at Mar-e-lago as he – the President – tried to establish relationships with foreign leaders. That did not sit well with the Obama administration who did not see themselves as lame ducks.
Susan Rice then used that as an excuse to unmask Trump officials.
The real story is Susan Rice unmasked Americans for no good reason
According to CNN, it was okay for then-National Security Advisor Susan Rice to unmask Trump officials because Obama was offended and concerned. He wanted to know why a nobody crown prince of the United Arab Emirates Sheikh Mohammed bin Zayed al-Nahyan traveled to New York in December, after the election, without notifying Obama.
Under those rules, what foreigner couldn't be used as an excuse to unmask anyone?
CNN wrote that: The Obama administration felt misled by the United Arab Emirates, which had failed to mention that Zayed was coming to the United States even though it's customary for foreign dignitaries to notify the US government about their travels, according to several sources familiar with the matter. Rice, who served as then-President Obama's national security adviser in his second term, told the House Intelligence Committee in early September that she requested the names of the Americans mentioned in the classified report be revealed internally, a practice officials in both parties say is common.
"Misled" is an excuse for unmasking. Obama was barely president at that point, one month from moving out.
Rice said at the time that they thought the UAE might facilitate a back-channel communication between Russia and the incoming Trump White House. That's not a reason either. It's legal to set up a back-channel — if that was even true.
The meetings dug up by the witch hunters
Also in December, Kushner met with Russian Ambassador Kislyak, allegedly — possibly — to set up a back-channel to Russia [which is legal].
Sometime after that, Kushner held a separate meeting with Sergei Gorkov, the CEO of the sanctioned Russian state-owned bank Vnesheconombank, a meeting reportedly orchestrated by Kislyak. For some reason, Mueller — allegedly — thinks it possible Gorkov might have offered to finance Trump associates in exchange for a lifting of sanctions.
There was a meeting in the Seychelles at that time. Susan Rice unmasked the participants of that meeting. In attendance were Erik Prince, Prince Mohammed, George Nader, and Kirill Dmitriev. Prince said before the House Intelligence Committee that he knew Dmitriev was a Russian fund manager but he didn't know his group was state-sanctioned.
After this meeting, Dmitriev also met with Anthony Scarmucci, the very short-lived White House Communications Director. Sometime after the meeting, Scaramucci said Russia sanctions were ineffective. [They actually were]
The meeting was by chance
Prince told the House Intelligence Committee that he was at the Seychelles meeting with Dmitriev purely by coincidence while out with UAE officials. Nader testified he coordinated the meeting in advance. For that reason, Adam Schiff wants to grill them both again. he has a very long list of peole he wants to still interview.
Erik Prince testimony scolding the Democrats for "dangerous" unmasking
The Blackwater founder says he told the Committee about the meeting. While Adam Schiff wants Prince back to testify but Prince doesn't see the need.
Erik Prince released a statement which conformed to his testimony. He didn't represent the Trump administration. He only attended some fundraisers and wrote some policy papers which he mostly sent to Steve Bannon because he knew him well.
Prince said he also had a yard sign for Trump.
The Seychelles meeting was a 30-minute meeting in a bar. During his testimony, he said the following: "Well, here's what I don't understand about why I'm here. If there's all this rightful concern if there was actual collusion between the campaign and the Russian government, this meeting didn't happen until almost two months — more than two months after the election. So if there was all this collusion, why would there even need to be any other follow-up meetings? So I don't get that timeline-wise."
He scolded them for unmasking American citizens in what he described as "abuse of the intelligence infrastructure." That, he said, "is really dangerous."
The former Navy SEAL officer condemned the leaks to papers like The Washington Post. Read the questioning by Adam Schiff. Schiff's a jerk.
Rep. Duffy blew up the Prince case
Every Russia anything is being examined, looking for a nexus, and a reason to prosecute President Trump and/or his family.
Rep. Duffy blew the case against Erik Prince out of the water Friday. The case makes no sense. Prince is one of the good guys although Demcorats are trying to paint a different picture.