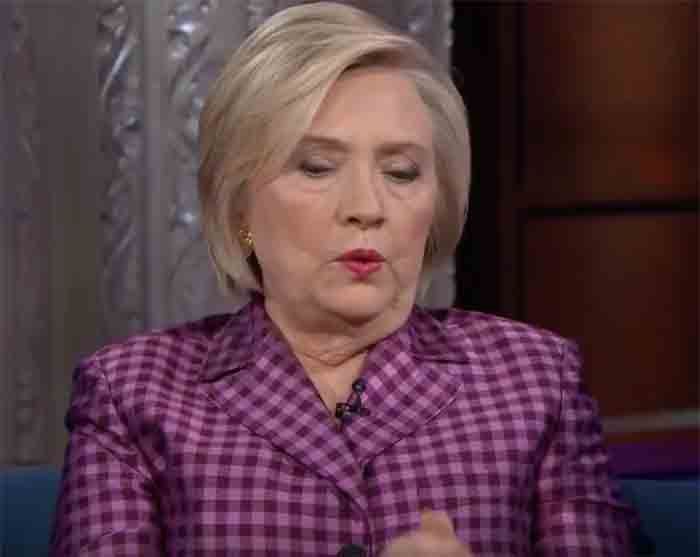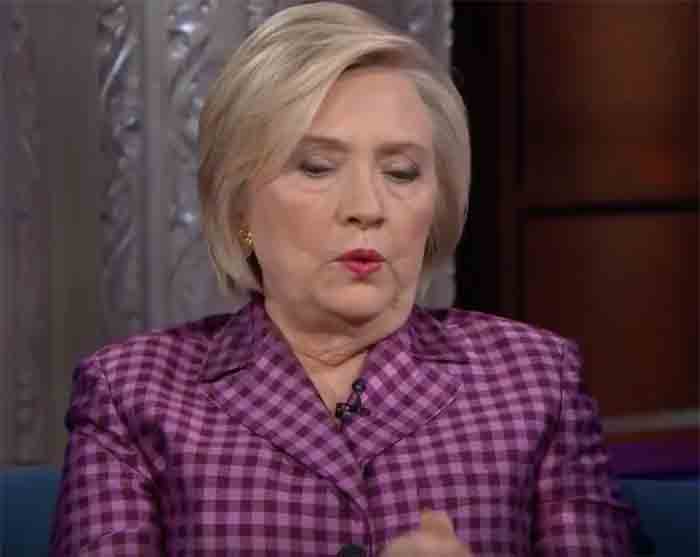 Stephen Colbert interviewed Hillary Clinton last night. He began by asking Clinton about calls that she "go away", pointing out that her presence on the media circuit rallies Republicans in opposition to her.
"Well, you know, if they'd take up a collection and send me somewhere really nice … I might consider it," Clinton joked.
We hear the collections have begun to send her to Libya.
Colbert then pressed Clinton on her thoughts about Russian interference in the election. That led to her blaming Russia for her election loss again.
Clinton also offered her thoughts on Trump's UN speech.
"I thought it was very dark, dangerous, not the kind of message that the leader of the greatest nation in the world should be delivering," she said.
[It was very pro-America, not her thing at all]
TONIGHT on #LSSC: Before getting into the 2016 election, @HillaryClinton reviews #WhatHappened in @realDonaldTrump's #UNGA speech today… pic.twitter.com/AguyWYMnH8

— The Late Show (@colbertlateshow) September 19, 2017
President Trump responded in tweets.
After allowing North Korea to research and build Nukes while Secretary of State (Bill C also), Crooked Hillary now criticizes.

— Donald J. Trump (@realDonaldTrump) September 20, 2017
It is the height of hypocrisy. Obama and Clinton in effect gave nuclear weapons to North Korea by their policy of appeasement.

— EaglePundit 🔹 (@RealEagleBites) September 20, 2017