Marc Elias is a partner at Perkins Coie law firm and he is the man who paid Fusion GPS for the fake Russia dossier on behalf of Hillary Clinton's campaign and her DNC. He is now leading the charge to protect the seemingly corrupt voting in Broward County and Palm Beach County in Florida.
He is being brought in by Bill Nelson, the do-nothing Democrat who won't accept the election results.
Both counties are hot Democrat strongholds and they are still counting ballots two days, going on three days, after the polls closed.
Senator Rubio is pointing the finger at the sketchy elections supervisor Brenda Snipes.
HERE COMES HACK SCHUMER
Senate Minority Leader Chuck Schumer is joining the fight for the corrupt election. Despite the obvious irregularities, Schumer is on the side of counting every vote that has suddenly and miraculously appeared [until the Democrat gets to the magic number]. This is with complete disregard for the breaking of laws involved in the discovery and counting of these miracle votes favoring Bill Nelson.
In a democracy, no one—not even the President—can prevent the lawful counting of votes. We will not allow him or anyone else to steal this election. https://t.co/RZLuSOLfec

— Chuck Schumer (@SenSchumer) November 9, 2018
Additionally, these lawyers now descending on Florida gave a press conference and said they are in Florida to change the results of the elections.
GOVERNOR SCOTT WILL FIGHT WITH EVERYTHING HE HAS
Governor Rick Scott said today, "We got some left-wing activists. We got some Democratic D.C. lawyers. They're down here for one purpose, to steal this election." Scott added that the Broward County Election Supervisor has "found 78,000 new votes since election day, 2 days ago, in Broward County."
OAN reporter Jack Posobiec reported that Governor Scott has ordered state police to seize all uncounted ballots in Broward and Palm Beach County but we haven't found any confirmation of that yet.
Listen to Governor Rick Scott's press conference on this link:
Rick Scott press conference https://t.co/vvNGFxgXok

— Troy Kinsey (@TroyKinsey) November 9, 2018
Governor Scott explained briefly on Hannity on Thursday evening:
Earlier Thursday, Senator Rubio said Broward County and Palm Beach County refused to disclose how many ballots they have left to count.
GOVERNOR SCOTT IS SUING THE ELECTION SUPERVISOR
Governor Scott is suing Broward County Supervisor of Elections Brenda Snipes, alleging that her office has withheld crucial voter information as Scott's closely watched Senate race against Sen. Bill Nelson (D) appears set for a recount.
The lawsuit, filed Thursday evening, accuses Snipes's office of withholding records regarding how many people voted, how many ballots have been counted and how many more votes remain untallied in Broward.
THEY'VE DONE IT BEFORE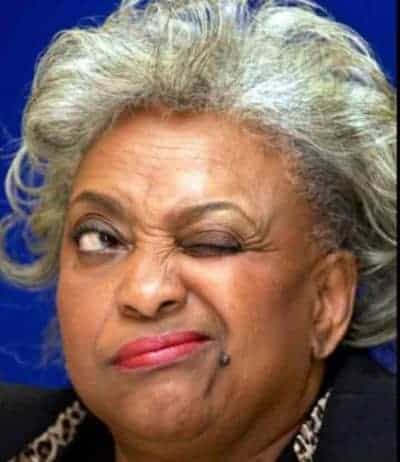 They have done this sort of thing before. In the past, Broward County illegally destroyed ballots in the Wasserman-Schultz primary race and the election official was Brenda Snipes. In 2016, Broward illegally counted absentee ballots. The same cast of characters were involved. There were countless errors or deliberate 'errors' in 2016 from Broward and Dade counties, heavily Democratic areas. Double ballots had been sent to Democrats with Republicans getting none.
THEY'RE DOING THE EXACT SAME THING AGAIN
It's November 2018 and they are still pulling these shenanigans.
In Miami-Dade County, over 100 provisional ballots were tossed after election officials said these people showed up to vote a second time in the same election. Where are these ballots now? These people need to be prosecuted.
A teacher in Florida found a container labeled "Provisional Ballot Box" in a storage area of her elementary school on Thursday.
Lakeisha Williams, of Broward County, said she discovered the ballot box two days after Election Day at Miramar Elementary School — where it was apparently left behind by election workers.
"I went into the area that we use for storage and saw it in there," Williams told The Post.
Who knows where it is now.
CITIZENS ARE FINDING IRREGULARITIES
A concerned citizen named JoAnn Knox has photographed and videotaped serious irregularities in Broward County.
There is absolutely no security or chain of custody over the ballots. She explains in this facebook post. They were transporting ballots in rental trucks, walking around with them without security.
MARCO RUBIO IS STANDING UP AGAINST THIS OBVIOUS FRAUD
Senator Rubio has been all over this. He believes this is more than just incompetence. They are opening the door for Democrat lawyers to come in and steal the seats.
#Broward election supervisors ongoing violation of #Florida law requiring timely reporting isn't just annoying incompetence. It has opened the door for lawyers to come here & try to steal a seat in the U.S. Senate & Florida Cabinet
#Sayfie

6/6

— Marco Rubio (@marcorubio) November 8, 2018
He explained on Fox News this evening.
According to the South Florida Sun-Sentinel, these two blue bins,circled in the attached picture,hold the ballots that remain to be counted in #BrowardCounty as of 4:20pm this afternoon. Almost 48 hours after the polls closed. pic.twitter.com/EJxJYxq9XG

— Marco Rubio (@marcorubio) November 8, 2018
What's happening in #BrowardCounty happened just last August,albeit on a smaller scale.

9000 votes arrived in mail just before 7pm Election Day. Few days later incumbent school board member avoids runoff against @rpetty & a judge won by just 400 votes https://t.co/zUn7JszUMg

— Marco Rubio (@marcorubio) November 8, 2018
Ballots are still miraculously popping up.
🇺🇸 MORE: Florida law requires counties report early voting & vote-by-mail within 30 minutes after polls close. 43 hours after polls closed 2 Democrat strongholds Broward County & Palm Beach County are still counting & refusing to disclose how many ballots they have left to count. pic.twitter.com/mNWEzDUief

— BNL NEWS (@BreakingNLive) November 8, 2018
RELATED STORY: SENATOR RUBIO SOUNDS THE ALARM! FL DEMS ARE STEALING THE ELECTIONS