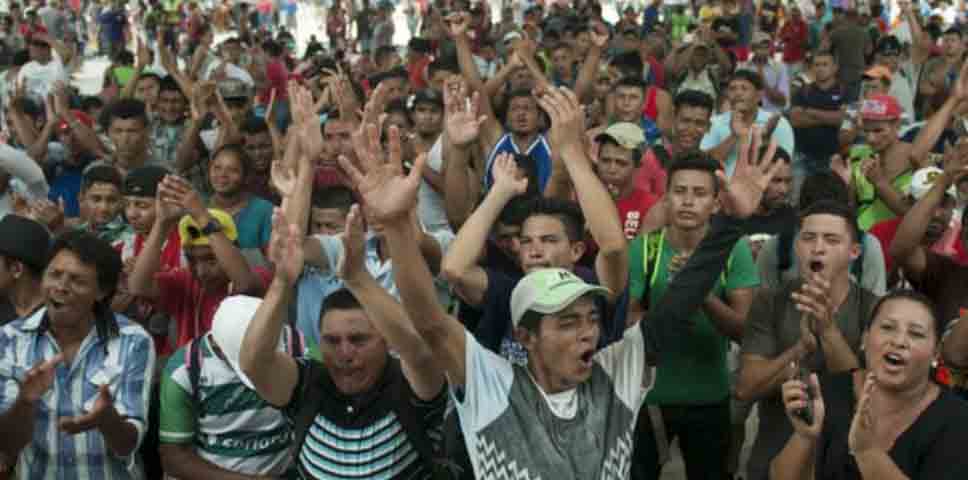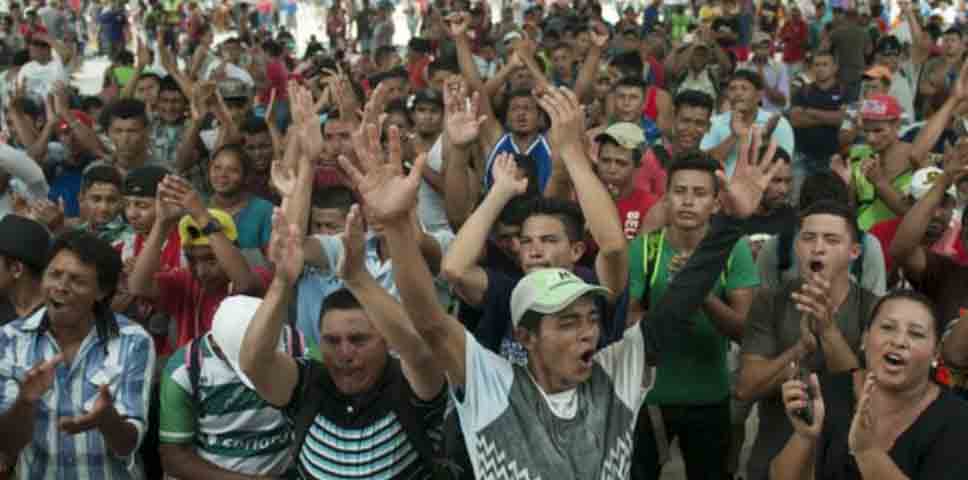 According to the AP, 2,000 future illegal aliens have crossed into Mexico on their way to the United States. They crossed a river from Guatemala into Mexico and have voted in a show of hands to re-form their caravan.
The migrants in question crossed the river without registering, as Mexico requested.
Leftist Rodrigo Abeja is one of the caravan's leaders and he said he doesn't know if they will make it but they are on their way to the USA.
The migrants gathered in a park on the Mexican side of the river are shouting "Let's all walk together!" and "Yes we can!"
Some of them are marching to the bridge to urge those still there to join them.
Here they come!
One person posted on this clip from Pueblo sin Fronteras: Welcome comrades to USA 🇺🇸! Where the misery of being exploited by the capitalists is nothing compared to the misery of not being exploited at all.

These people are communists and this is a political stunt as the Mexican Ambassador Geronimo Gutierrez said Sunday.
On Friday, they broke down gates. This would make a great RNC ad for building the wall.