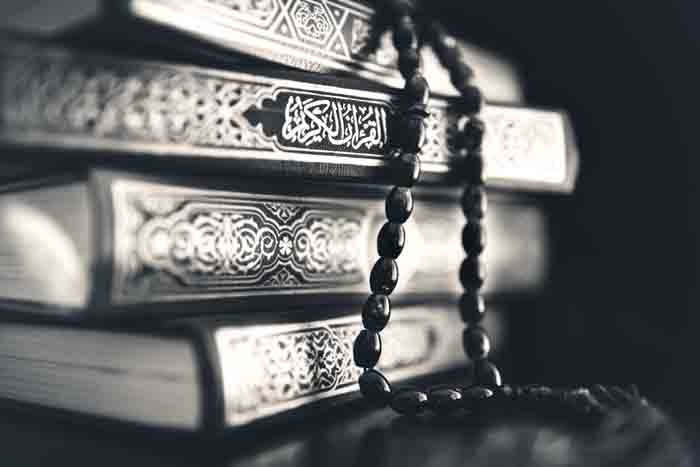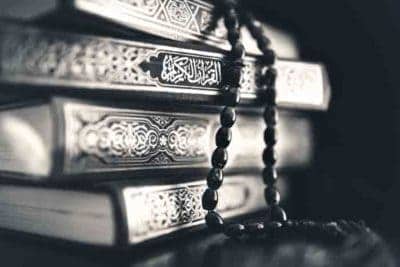 OP-ED
The familiar acronym KISS, "keep it simple stupid," began as a design principle noted by the U.S. Navy in the 1960s according to Wikipedia. "The KISS principle states that most systems work best if they are kept simple rather than made complicated; therefore, simplicity should be a key goal in design, and unnecessary complexity should be avoided.
The current maelstrom created by Fox News suspending Judge Jeanine Pirro over a question she posed concerning the symbolism of Rep. Ilhan Omar's hijab can best be understood using the KISS principle.
Mohammed, the 7th-century prophet and founder of Islam, believed himself to be the messenger of the one and only god Allah. Mohammed believed that all people should honor Allah and only Allah. This was and continues to be the foundational premise of Islamic expansionism and its desire to establish a worldwide caliphate to make the whole world Muslim – including the United States. Islam is replacement theology.
Islam has been at war with competing ideologies since the time of Mohammed but war is expensive. The Islamic movement's fortunes waxed and waned over the centuries until oil was discovered in commercial quantities in Saudi Arabia in 1938. A seismic shift in geopolitical power took place and the oil-rich Muslim nations were able to pursue their expansionist dreams of an Islamic caliphate once again.
The Muslim Brotherhood was already 10 years old in Egypt. According to its founder Hassan Al-Banna, "It is the nature of Islam to dominate, not to be dominated, to impose its law (Sharia) on all nations and to extend its power to the entire planet."
There is no separation of church and state in Islam, all life is ordered by Islamic supremacist religious sharia law which does not recognize any other authority including the United States Constitution.
At that time in history, Saudi Arabia supported the Muslim Brotherhood and Saudi Arabia went into the oil business with the United States of America.
The ambitious religious ideology of Islam met the ambitious material greed of the West. Western greed was easily exploited by Islamic expansionists using the rules of the game established by Al-Banna and documented in the 1991 Muslim Brotherhood Explanatory Memorandum which outlines its strategic goals for North America. Here are some highlights:
"Enablement of Islam in North America, meaning: establishing an effective and a stable Islamic Movement led by the Muslim Brotherhood which adopts Muslims' causes domestically and globally, and which works to expand the observant Muslim base, aims at unifying and directing Muslims' efforts, presents Islam as a civilization alternative, and supports the global Islamic State wherever it is." (p.4)
The movement must plan and struggle to obtain 'the keys' and the tools of this process in carrying out this grand mission as a 'Civilization-Jihadist' responsibility. (p.5)
The process of settlement is a 'Civilization-Jihadist Process' with all the word means. The Ikhwan (Muslim Brotherhood) must understand that their work in America is a kind of grand jihad in eliminating and destroying Western civilization from within and 'sabotaging' its miserable house by their hands and by the hands of the believers." (p.7)
The Explanatory Memorandum lists its organizations and chief among them are the Islamic Society of North America (ISNA), and the Muslim Brotherhood's propaganda arm the Council on American-Islamic Relations (CAIR).
The Explanatory Memorandum was discovered in the home of Ismael Elbarasse, a founder of the Dar Al-Hijra mosque in Falls Church, Virginia. Elbarasse was a member of the Palestine Committee, which the Muslim Brotherhood created to support Hamas in the United States.
The war on America being waged by the Muslim Brotherhood and its offshoots including ISNA and CAIR is being facilitated by American greed and by the most anti-American pro-Muslim president in American history – Barack Hussein Obama.
For eight years Obama facilitated the Memorandum's seditious goals by seeding the American government with Muslim Brotherhood operatives and by embracing CAIR as its voice.
A stunning 12/22/17 article by Mark Hewitt, "Stopping the Muslim Brotherhood's Strategic Plan to Infiltrate America" lists many pro-Muslim Brotherhood policies of Barack Obama including:
– Preferential hiring of Arab Muslims over Arab Christians for top jobs.
– Development and implementation of Muslim Outreach programs throughout the administration including NASA.
– Federally funded Muslim outreach program taught in K-12 to educate children about Islam and Muslim beliefs.
– CIA recruitment in Arab and Muslim communities.
– Obama's Cairo "A New Beginnings Speech" that welcomed the Muslim Brotherhood.
– Support and protection of legacy candidate Hillary Clinton and her Muslim Brotherhood connected aide Huma Abedin who took five boxes of physical files out of the State Department that included records marked "Muslim Engagement Documents."
– Appointed Muslim convert John Brennan as CIA Director.
– Support for the overthrow of Hosni Mubarak and full support for his Muslim Brotherhood replacement Mohammad Morsi in Egypt.
– Reversed President Bush's policy and removed the FBI from conducting surveillance on mosques.
– Open door policy for immigration of Muslims.
There are many more not specifically mentioned in Hewitt's article including:
– Obama called for Israel to return to its indefensible 1967 borders.
– Refused to name Islamic terror attacks as religiously motivated jihad.
– Purged homeland security and the military of documents and manuals that would teach our security forces about the motivational goals and threat of Islamic jihad.
– Obama's FBI director Robert Mueller purged the Bureau of all anti-terrorism training materials deemed "offensive" to Muslims after secret meetings with Islamic organizations including ISNA and CAIR – both named by the U.S. government as unindicted co-conspirators in the 2007 Holy Land Foundation terrorist financing case.
Judge Jeanine Pirro was entirely justified in her 3.11.19 opening statement to say about Ilhan Omar:
"Think about this, she's (Omar) not getting this anti-Israel sentiment doctrine from the Democrat Party, so if it's not rooted in the party, where is she getting it from? Think about it. Omar wears a hijab which according to Quran 33:59 tells women to cover so they won't get molested. Is her adherence to this Islamic doctrine indicative of her adherence to Sharia law, which in itself is antithetical to the United States Constitution?"
Ilhan Omar's district is the #1 terrorist recruitment area of the United States. Omar is a sharia-compliant Muslim who represents the hostile norms and antisemitism of her sharia-compliant district. Sharia law is completely incompatible with the cultural norms and freedoms of the United States and our Constitution.
Instead, Judge Jeanine was suspended by Fox News and lost several sponsors. Political correctness has silenced the crucial debate about sharia law in America that would expose how sharia compliance is a threat to the safety and stability of the United States.
The winds of change are blowing against free speech in America. Obama invited the Muslim Brotherhood into America and now the Muslim Brotherhood and its anti-American goals are in Congress.
With the suspension of Judge Jeanine Pirro, Fox News has taken one giant leap toward dhimmitude and embraced creeping religious sharia law that prohibits criticism of Islam or even questioning its tenets. The judge's reputation and career are being destroyed because her question exposed an inconvenient truth about the antisemitism inherent in hijab wearing sharia-compliant Ilhan Omar.
The corrupt Democrats refuse to condemn Omar's antisemitic Muslim Brotherhood statements. It appears that CAIR is running Congress and that Obama has finally achieved the change he hoped for. CAIR is now demanding that Judge Jeanine Pirro be permanently removed.
It is time for pro-America Americans to apply the KISS principle to Washington politics. Islamic supremacist sharia law cannot be allowed to have the last word in Congress.
The Muslim Brotherhood and its seditious member organizations must be declared terrorist organizations.
The current Muslim Brotherhood effort to make America Muslim is a religious war started in the 7th century and reignited in the 20th century. Islam is not a religion like any other – it is a replacement religion that must be defeated in America in the 21st century.