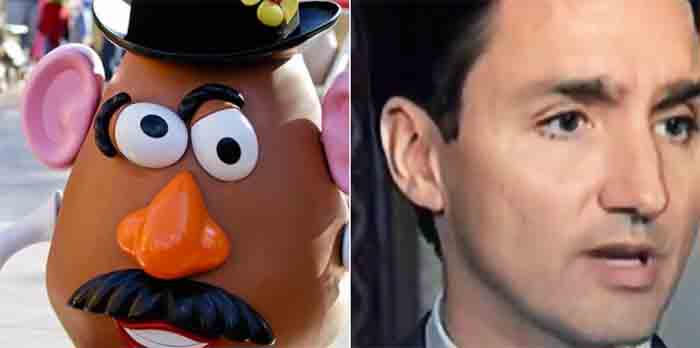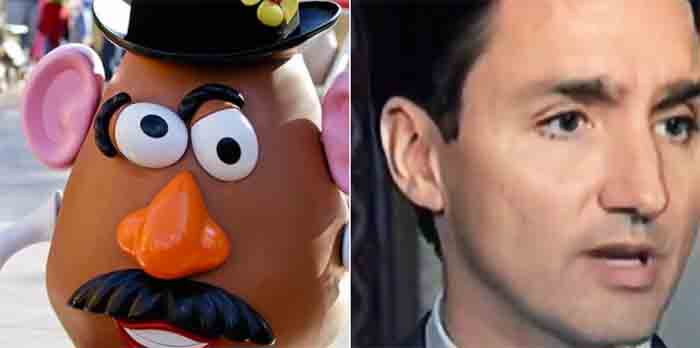 Canadian Prime Minister Justin Trudeau is trending on Twitter, not because he stabbed the United States in the back, but, because of a fake eyebrow scandal. During a presser after the G7, it appeared to he became so unglued that his fake eyebrows came off.
Justin Trudeau's left eyebrow detached after meeting Trump — so what? These days, who doesn't wear fake eyebrows? pic.twitter.com/EZTeYllCrH

— Mike (@Doranimated) June 10, 2018
We don't believe they're fake. It appears that the darkest part of his eyebrow is on the bottom and the lighting made them look fake. But, we don't know for sure. Many people are saying his eyebrows are fake. He might as well wear fake eyebrows, everything else about him is fake.
Check it out and tell us what you think.
Perhaps a tariff should be levied on the company that makes the glue for @JustinTrudeau's fake eyebrows @realDonaldTrump @CNN @MSNBC#RETWEET#SundayMorning #TrumpKimSummit #AMJoy#PuertoRicanDayParade #Singapore #TonyAwards
Help #BuildThatWall @ https://t.co/cGkVjfkqQR pic.twitter.com/xWYfrOUUs3

— We Support 45 & The Wall! (@WeSupport45) June 10, 2018