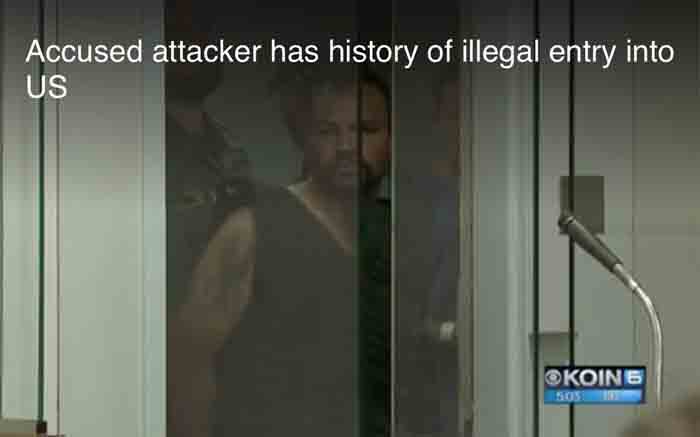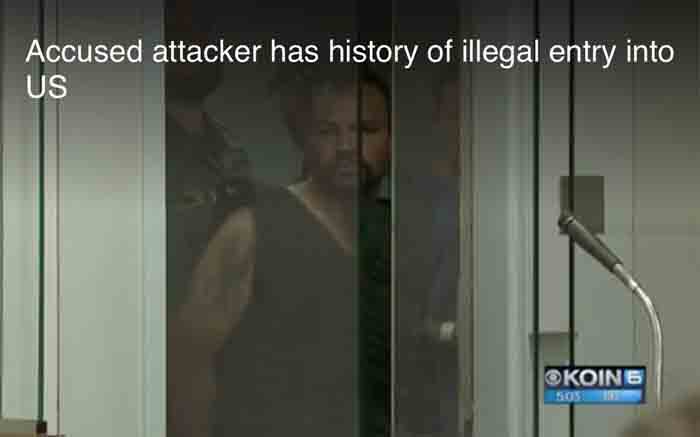 A Mexican national named Sergio Jose Martinez, 31, has been accused of violently sexually assaulting two women, one of whom is 65 years of age. He has been deported more than twenty times and was picked up in the sanctuary city of Portland.
According to court documents obtained by KOIN 6 News, Martinez' arrest record began in 2003. He has been jailed in California and Oregon several times. At age 15, he completed a drug and alcohol treatment program in Texas.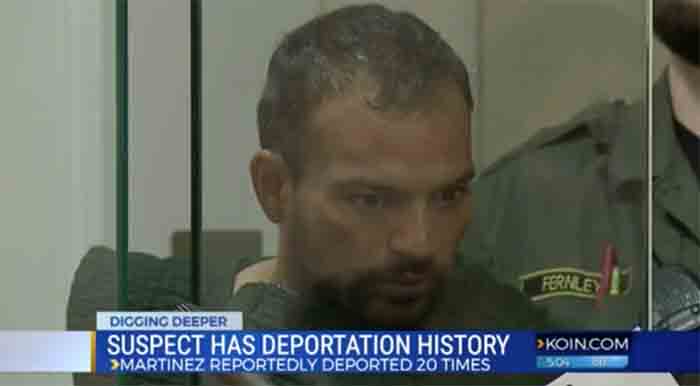 Martinez moved to Portland within the last three years. He is a meth and marijuana user.
"Defendant has entry/removal from United States to/from Mexico 20 times with at least 5 probation violations from re-entry," according to court documents filed in March 2017.
His arrest record includes burglary, a parole violation, battery, theft, and obstructing a public officer.
Martinez reportedly uses the nicknames of "Sergio Alberto Martinez," "Erick Acosta," "Smyley," and "Poison."
He simply doesn't show for his court appearances.
Oregon state law prevents law enforcement from cooperating with ICE in deporting prizes like Sergio. Oregon is a sanctuary state.
Kate's Law would help with this.