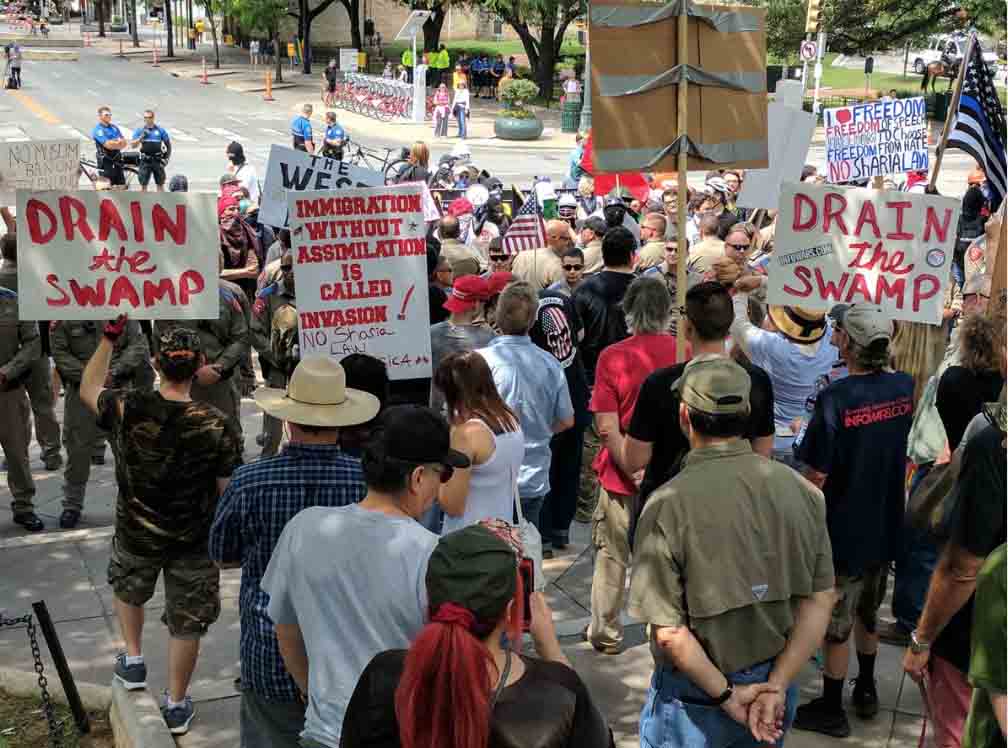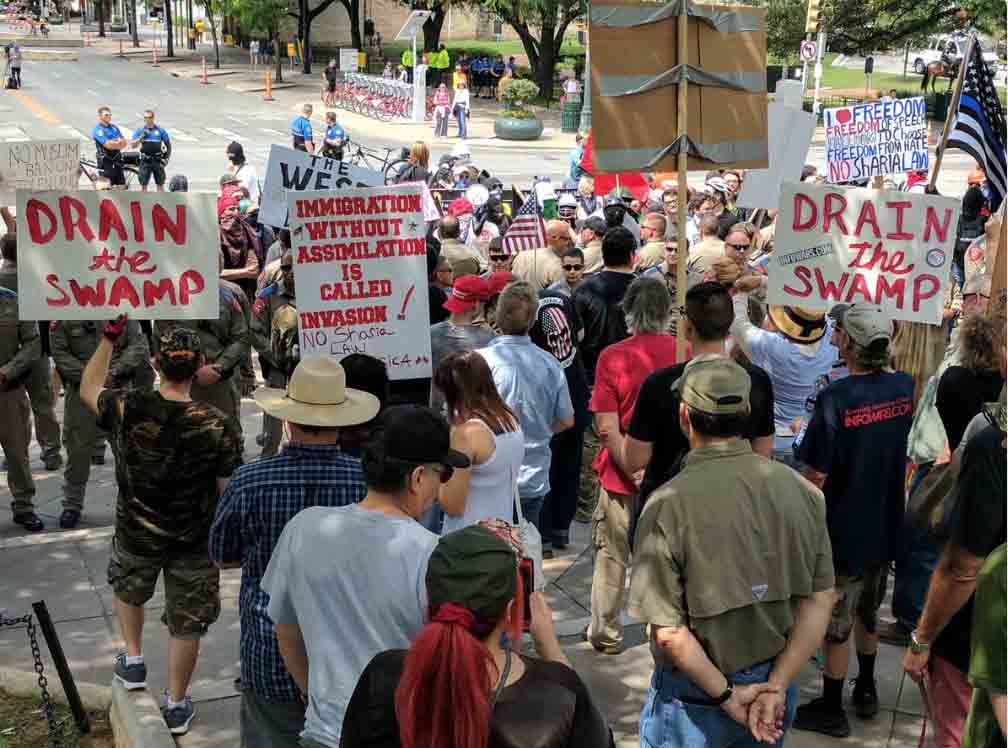 Act for America organized marches against Sharia in 28 cities taking place today. The march is not anti-Muslim according to the organizers and participants though the MSM claims it is. At least we now understand clearly that accepting Muslims also means accepting their political/social/cultural system of Sharia law.
The concept of the march is that they love Muslims, vetted, normal Muslims who adapt to the U.S. culture and laws. Sharia law does not allow any of that and is counter to the U.S. Consitution and all the U.S. stands for.
The fact that we need a march against Sharia should be the most concerning aspect of this.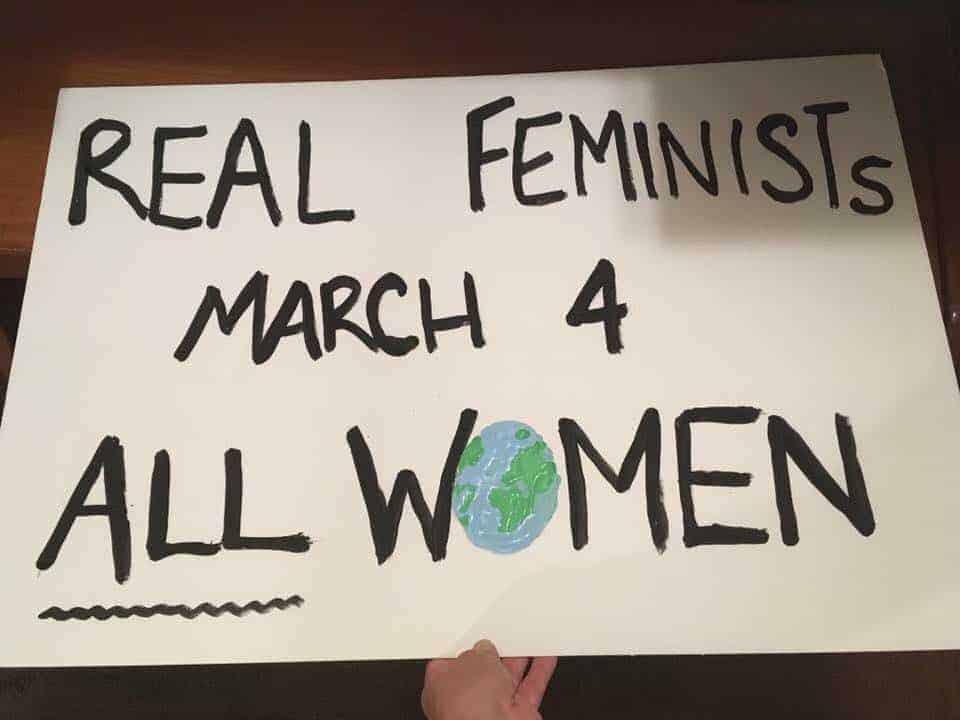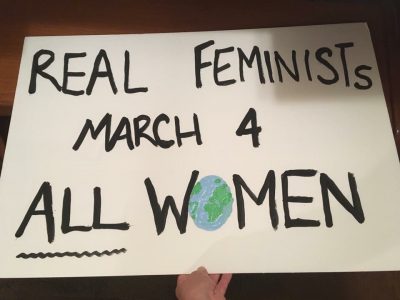 Watch this pro-Sharia prayer in Delaware.
Sharia in the State of Delaware

Islamic Prayer opens DE State Senate session👉🏻Sharia COMMANDS the takeover of our Govt#MarchAgainstSharia pic.twitter.com/HOy1FzcSKw

— Amy Mek (@AmyMek) June 10, 2017
CAIR has been out complaining and claim the group should not be allowed to march.
.@CAIR_GA deleted a tweet that said Americans shouldn't be able to march.

Why is this org. anti-Constitution?#CAIRhatesFreeSpeech pic.twitter.com/bRHTHhT2mD

— March Against Sharia (@MarchAgstSharia) June 10, 2017
Maybe @ACTforAmerica shld respect the U.S. Constitution and its establishment of religion clause and not #MarchAgainstSharia #counterACThate

— CAIR Georgia (@CAIR_GA) June 10, 2017
MSM headlines all read "Anti-Muslim Marches Throughout the Nation". They like to generalize .
The counter march thinks it's anti-Muslim and racist. Islam is not a race though the left seems unaware of that one fact.
Anti-Sharia Law marches and counter protests take place across the country. #MarchAgainstSharia pic.twitter.com/qjfHQ37n0y

— Fox News (@FoxNews) June 10, 2017
Police have separated the two sides.
The left-wing feminists are supporting the subjugation of women under Sharia,a according to the Act for America marchers.
Feminists in Chicago, supporting the subjugation & oppression of women, protest #MarchAgainstSharia organizer ACT for America.

Incredible. pic.twitter.com/RprPhqhlsl

— Josh Caplan (@joshdcaplan) June 10, 2017
Happening Now: Protests and counter-protests underway over Islamic Law. https://t.co/8hCjCY6CM0 #MarchAgainstSharia pic.twitter.com/qt72qpSOpo

— Fox News (@FoxNews) June 10, 2017
Let's not forget the left wants to accept Sharia.
Maxine Waters stood before the Muslim Brotherhood & openly DEFENDED & Advocated 4 Sharia in USA while bashing opposers!#MarchAgainstSharia pic.twitter.com/7GKzQoKpUG

— Amy Mek (@AmyMek) June 10, 2017
Listen to a fake feminist talking up Sharia.
🚨Taqiyya & Kitman on Display🚨

Fake Feminists continue to embrace Islam regardless of what it demands of its followers.#MarchAgainstSharia pic.twitter.com/jq0WlXoEUC

— Amy Mek (@AmyMek) June 10, 2017
Remember what the radicals did to Iran.
1979:Women in Iran PROTEST about being FORCED to wear hijab. 2017:We march in San Bernardino for YOU! I'll be live soon #MarchAgainstSharia pic.twitter.com/bdxCN2HXQW

— Kambree Kawahine Koa (@KamVTV) June 10, 2017