Special counsel Robert Mueller is reportedly working with New York State Attorney General Eric Schneiderman on his investigation of Paul Manafort who served briefly as Trump's campaign chairman. He might also be looking into Trump's businesses and a way that he can limit or basically negate Trump's power to pardon under the Constitution.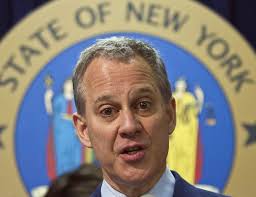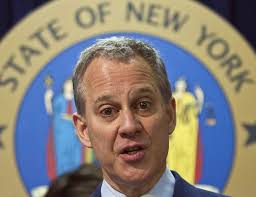 Politico reports that Mueller and the NY AG's office are sharing evidence. Schneiderman's team is investigating Trump's businesses and may give the information to Mueller.
Schneiderman is the fascist who led 16 attorneys general in a fight to imprison climate doubters. Schneiderman hates Trump and Republicans. He's been attacking Trump on every issue he possibly can.
The concern is that Mueller teaming with a state attorney general could be part of a strategy to limit Trump's constitutional power to pardon. Trump does not have the power to pardon state and local crimes under the Constitution.
The investigation is a witch hunt.
Mueller, who ran a Democrat law firm, has hired seven lawyers who have donated to Democratic candidates, including former Secretary of State Hillary Clinton. One worked for the Clinton Foundation. Several have given large sums.
For example, James Quarrels, a former partner at Wilmer Hale, has donated $34,400 to Democrats, including $5,700 in 2016.
Other donors who have given significant amounts include Andrew Weissman, who gave $6,600 total to former President Barack Obama and Clinton; Jeannie Rhee, who gave $11,950 to Obama, Clinton, and various other Democrats; and Andrew Goldstein, who donated $6,600 to Obama.