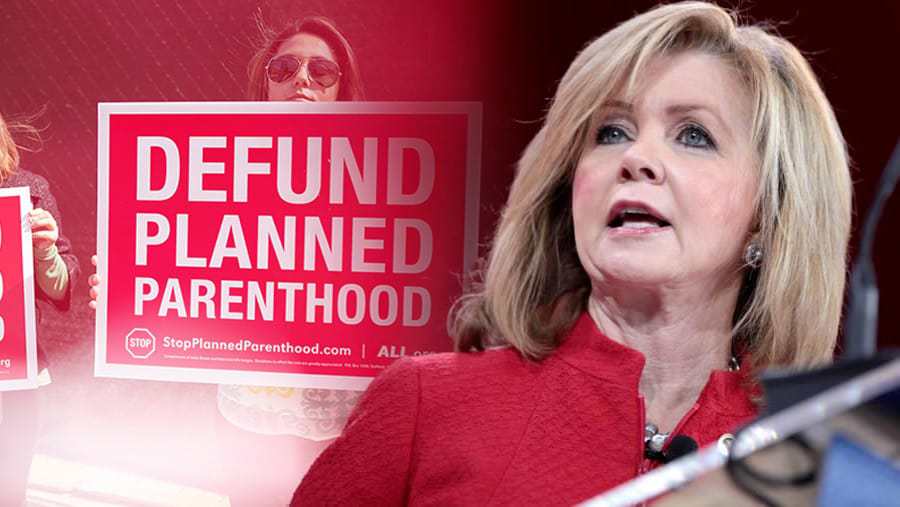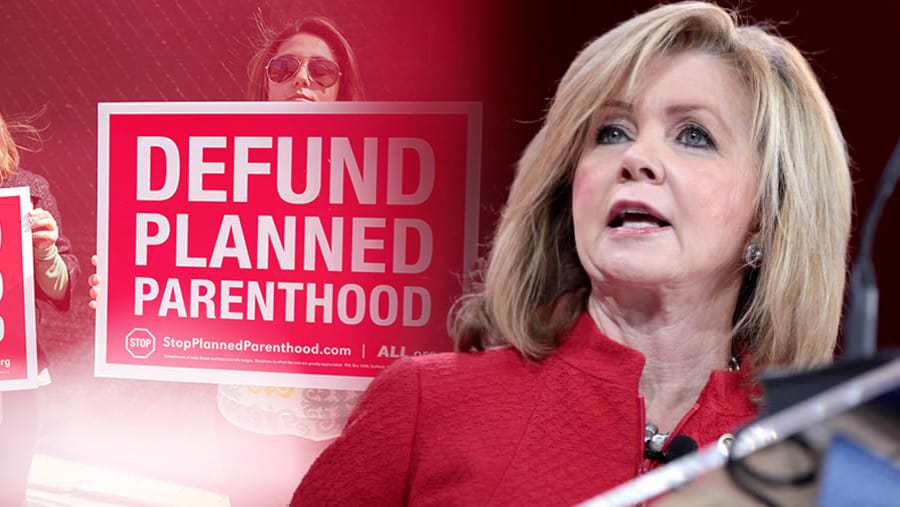 There's been a great deal of reaction to the murder of 17 high school children in Florida—from media, school children and parents. But there's been zero interest in the irreparable harm being done to children by Comprehensive Sexuality Education (CSE), in their school curricula. These curricula do not reflect the views of the average American and do not reflect the views of parents.
They represent the views of the far Left, in particular the International Planned Parenthood Foundation (IPFF) and its spinoffs, plus the United Nations. That's right: Planned Parenthood is not only the provider of preventive medical care and abortion in the U.S.; it's far more: It's international entity strives to alter the established social norms for sexuality and gender around the world by inserting their own radical ideology into school curricula.
And we help fund it.
An excellent but shocking video created by Family Watch International (FWI) outlines the efforts of IPFF and other entities to refashion the view of societies around the world—through the early education of children.
Planned Parenthood defies science to overturn sexual values around the world
PP and its allies seek to upend the practice of humanity for the past 2,000 years, wherein humans follow the obvious design of biology: they accept the sex they were born into; sex and marriage are between a male and a female, anything else is an aberration. PP is particularly focused on normalizing homosexuality to children.
Instead of aberration, scientists would use the term "disorder." Is homosexuality a disorder? Psychology Today reports that:
"In 1973, the American Psychiatric Association asked all members attending its convention to vote on whether they believed homosexuality to be a mental disorder. 5,854 psychiatrists voted to remove homosexuality from the DSM, and 3,810 to retain it."
So, a plurality of 2,044 shrinks decided that homosexuality was normal in a nation of over 300 million Americans today. It seems that society changed and homosexuality became more acceptable, so the DSM changed its opinion on homosexuality. But that works both ways: the DSM's opinion change has been cited innumerable times to promote a change in society's opinion.
Yet another reason to distrust the experts.
The most recent edition of the psychiatric bible—the DSM-5 defines a "mental disorder" as:
A syndrome characterized by clinically significant disturbance in an individual's cognition [thinking], emotion regulation, or behavior that reflects a dysfunction in the psychological, biological, or developmental processes underlying mental functioning.

~

Socially deviant behavior (e.g., political, religious, or sexual) and conflicts that are primarily between the individual and society are not mental disorders unless the deviance or conflict results from a dysfunction in the individual, as described above." [Emphasis added.]
Note: Even the current definition allows that dysfunction in the individual amounts to a mental disorder.
We could certainly say that, no matter how society and an overreaching Supreme Court might accommodate it, a man loving and marrying another man is dysfunctional according to the pattern that nature has long established.
The argument is often made that since there is such a high percentage of gays in society it can't be considered abnormal. It might surprise you to know that people only think there is a high percentage (or perhaps they've been indoctrinated to think that.) Gallup, in a very large 2015 study found that when asked: "What percentage of Americans are gay or lesbian?" most people believe the percentage is about 34%.
However, when asked: "Do you, personally, identify as lesbian, gay, bisexual or transgender?" only "3.8% [was] the most recent result, obtained from more than 58,000 interviews conducted in the first four months of this year [2015]."
Notice: that includes transgender, so the number of self-identifying homosexuals is even less than 3.8%. Can we use that small a number to deny that homosexuality is a form of dysfunction? Considering the fact that sexual reproduction has been the rule for hundreds of millions of years among animals, that would be pretty unscientific.
Let's look at something we know is dysfunctional, completely abnormal, yet exists in only a small percentage. Psychology Today also said, regarding pedophilic disorder, "The highest possible prevalence in the male population is approximately three to five percent. The prevalence in the female population is thought to be a small fraction of the prevalence in males."
But, Pedophilia is part of PP's heritage. Under the new ideology, homosexual sex is promoted as equivalent to heterosexual sex, and gender itself is fluid: you can be any sex you want to be. Teaching this to children is based upon the twisted doctrine that children from birth are sexual beings and have a right to seek pleasure wherever they choose. This philosophy is based in large part on the "research" of Alfred Kinsey, which supposedly proved that children of any age can enjoy sex. He did this by using pedophiles to abuse 317 children—as young as 5 months old—and kept a record of it. You can view the record here.
"It's All One curriculum," just one of the many instruments used by the Left to reprogram children around the planet, provides guidelines for school systems to design their own CSE curricula. It's funded in part by the United Nations Population Fund (UNFPA) and is "also promoted by PP," the video says [10:22]. "It reveals the multiple, manipulative tactics to sexualize children through CSE.
"It promotes abortion (112 references), mentions sexual pleasure (62 times); it promotes multiple sex acts, …and instructs children how to stimulate themselves or their partners orgasms. Children are also asked to read personal stories about feeling sexually attracted to someone of the same sex."
On page 24, sexual identity [orientation] and gender identity are identified as "universal human rights."
It's All One curriculum is in high demand, having received requests from 150 countries and every state in America. "This program has been taught to children across the world."
Oddly divergent from the Left's stated view on homosexuality—that they are born that way—the Left claims that gender is learned behavior. Page 44: "Gender roles are learned. They are not innate or 'natural.'" Why? Because holding these views makes it taboo to try to change sexual orientation and permissible—even desirable to change birth gender on a child's whim. That ignores the scientific fact that every cell in our bodies is either male or female, from conception. Having such a whim is not a bad thing, according to this brave new ideology:
On page 46 it says, "Some children … come to feel ambiguous about their gender identity, or clearly identify with the gender other than the one with which they were reared." In truth, children are reared according to the gender that is manifest as soon as they're born.
The apparent mission of Comprehensive Sexuality Education is to desensitize children to what are actually aberrant behaviors, while encouraging them to try those behaviors out. CSE first establishes that we all have "sexual rights" or "reproductive rights." These include the right to "have an intimate relationship with someone of the same sex." (Page 28)
This of course does irreparable damage to a child or adolescent. As Stop CSE puts it:
Comprehensive Sexuality Education (CSE) is one of the greatest assaults on the health and innocence of children [from The American College of Pediatricians]. This is because unlike traditional sex education, comprehensive sexuality education is highly explicit and promotes promiscuity and high-risk sexual behaviors to children as healthy and normal. CSE programs have an almost obsessive focus on teaching children how to obtain sexual pleasure in various ways…. The ultimate goal of CSE is to change the sexual and gender norms of society.
What Planned Parenthood really believes
The central tenet of sexuality education that Planned Parenthood and its supporters promote is that even the youngest of children have "sexual rights." This is nothing short of madness.
Family Watch International: "This quote from IPPF's 'Exclaim!' publication reveals IPPF's core philosophy regarding young people's sexual rights and sexual health:
"'Young people are sexual beings. They have sexual needs, desires, fantasies and dreams. It is important for all young people around the world to be able to explore, experience and express their sexualities in healthy, positive, pleasurable and safe ways. This can only happen when young people's sexual rights are guaranteed. (Emphasis added.)"—Page 4
IPPF proclaims what is undeniable: "Every single person in every part of the world is inherently entitled to human rights. Everyone is entitled to human rights simply for being human," then adds something that leads to PP's deranged priority:
"No one human right is more important than another. Nor should one be considered in isolation from the others. —Page 8
Further along, we read that:
All young people should be able to exercise and fulfill their rights equally, including sexual rights. No young person should be discriminated against on the basis of sexuality, sex, gender, gender identity, sexual orientation, age…"—Page 17 [Emphasis added]

All young people have the right to decide freely on all matters related to their sexuality and to fully experience their sexuality and gender in a pleasurable way.
So Planned Parenthood believes all young people—even little children—have sexual rights that are just as important as the First Amendment. Of course, pedophiles traditionally make the argument that their victims "decided" to participate.
What do sexual rights entitle young people to?
Freedom to explore one's sexuality in a safe and pleasurable way, irrespective of sexual orientation or gender identity. —Page 21

All young people have the right to explore their sexualities—Page 22
PP believes that underage children have a right to an abortion without parents' permission; one of their demands is:
Removal of laws that require parental, spousal or guardian consent that discriminate against young people based on age or gender and prevent young people from accessing sexual and reproductive health services. —Page 23
FWI cites other depraved Planned Parenthood principles that are distributed to students around the world:
International Planned Parenthood (IPPF) CSE Programs and Materials Distributed at the UN (IPPF is funded by multiple UN agencies)

Healthy, Happy, and Hot booklet (Click here to read excerpts.):  promotes sexual rights and promiscuous sex to HIV-infected youth."
FWI cites shocking examples:
"This publication tells youth who are infected with HIV that they have 'sexual rights,' including a 'right to sexual pleasure' through 'anal sex, oral sex, rough sex and soft sex,' and states that 'some people have sex when they have been drinking alcohol or using drugs. This is your choice.' Alarmingly, this publication even tells youth they don't have to tell their sexual partners they are infected with HIV."
FWI also writes:
Not only are these harmful Planned Parenthood activities funded directly by many countries around the world, many governments are also funding the UN agencies that, in turn, fund Planned Parenthood. International Planned Parenthood Federation receives millions of dollars from UN agencies, including UNAIDS, UN WOMEN, UNICEF, and WHO.
Planned Parenthood's war on children is being fought on our soil too. As noted above, their "It's All One" curriculum has been distributed to every state in the Union. Yet, our own government is giving aid to what is obviously an enemy.
Our government is one of those funding Planned Parenthood—to the tune of half a billion dollars annually, not to mention our funding of the UN, which funds international PP. It seems an obsession in both parties to fund the evil empire of Planned Parenthood, no matter what voters want. As I write this, Congress is considering a spending bill. Now is the time to call about this.
If you're not convinced yet, watch this video of PP's activities, right here in America. WARNING: EXPLICIT
Join Stop Teaching Sex and Islam in Schools.