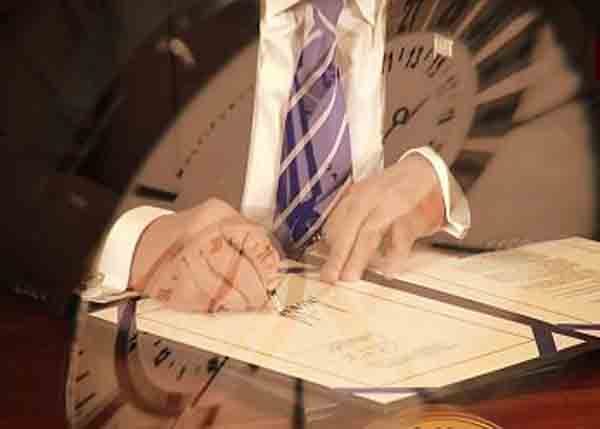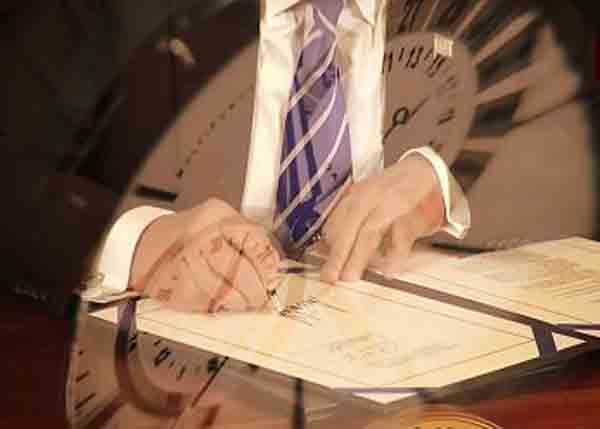 President Trump has many unfulfilled promises and not a lot of time left to accomplish them. Whether it is his fault or not is irrelevant. He has to get moving. To date, the President has actually gone back on some of his promises.
First, it must be mentioned that some promises are being kept: he has created one million jobs, the stock market is doing well, coal is back, ISIS is being dismantled, some regulations have been eliminated, and we have Neil Gorsuch on the Supreme Court. The GDP is picking up and hit 2.6% the second quarter and consumer confidence is high. Small business is encouraged.
What isn't working yet is everything else.
For starters, President Trump will take in at least 1,250 of Australia's rejected refugees who are mostly from Sudan, Iran and Afghanistan, two of those countries are on the travel ban list. These refugees are people who can in turn set up chain migration and get their thousands of family members into the U.S. down the road.
The Australian illegals are already members of leftist groups, protesting for their "rights".
While this may seem a small thing, the continued flow of refugees in large numbers is not.
John Binder:"U.S.-Australia Refugee Deal Is'Worst'in Decade,Says Expert"https://t.co/metFASKygi Ann Corcoran:"This is a purely insane thing" pic.twitter.com/LdNNRspYMc

— Richard Falknor (@highblueridge) July 26, 2017
It's not only about these refugees, it's about reforming the system and properly vetting them. For instance, why is the U.N. picking out our refugees? They hate us. And Ted Kennedy's horrific Refugee Act of 1980 is destroying the country. On a positive note, Stephen Miller will be the point man – there is hope!
There is no border wall yet. The border wall prototypes have been delayed until winter and the Democrats will block the spending bill for the wall.
The Iran deal which the President railed against during the run-up to the election has been re-certified although Iran has not met the requirements in spirit or in fact. The voice against it, Colonel Harvey, has been ousted by Jeb Bush's man in the National Security Council, H.R. McMaster.
Obama-era appointees are running most of the government agencies. In fact, as an example of what is going on, the IRS, run by anti-right winger John Koskinen, is still hiring employees it fired for misconduct. Some had been fired for serious offenses, abusing taxpayer data, cheating on tax returns, and lying on resumes.
The President has signed spending bills funding overblown and ever-growing government agencies, Obamacare, and other Obama-era wishlist items, omitting his agenda items.
Half of the positions for judgeships are unfilled. There is no healthcare repeal and replace and tax reform is all but dead.
In fact, tax reform, if it should happen, will raise taxes on people making $150,000 and up, which in New York is a survival salary. It creates more winners and losers instead of establishing a fair system.
NeverTrumper McCain killed the repeal bill last night. He wouldn't even allow the "skinny" bill which did so little. The GOP are defying Trump at every turn and the more he tweets about Sessions or fake news, the more he is not paying attention and trying to win them over.
Where is the infrastructure plan?
The transgenderism decision isn't in place, nothing official anyway, that was just a tweet. Obama's executive orders largely remain in place, Dr. Carson is keeping social engineering concepts in HUD, and many regulations that could be erased aren't.
Oh, and we have a vulgar, maverick leading Trump's communication department. He could be right about Priebus but he's been wrong so far. We can count on him to cause more infighting and maybe even fire everybody.
Readers know I support President Trump, but he has to get these Republicans on board. He needs to spend more time working with them and less time worrying about offensive news stories. There's just not a lot of time left to do it. Next year is a big election year and Republicans will run on anti-Trumpism to survive if he can't get things done.
Please, make America great again Mr. Trump. The alternative is a post-America world and a socialist USA.