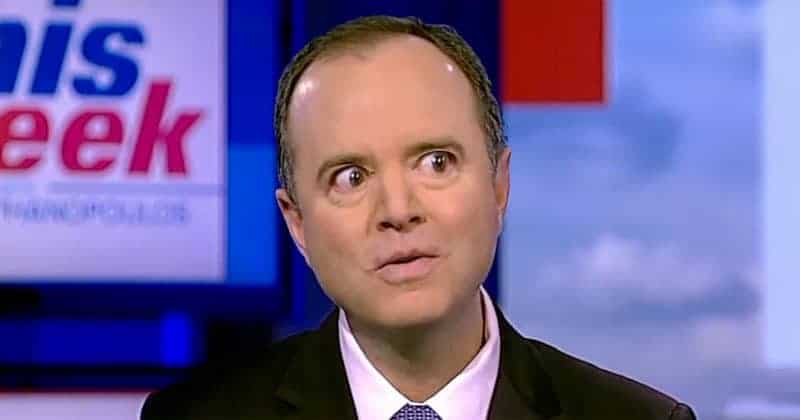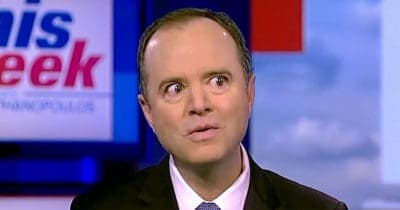 CBS News is reporting that all the Republicans on the House Intelligence Committee are being investigated by the Ethics Committee. No one seems to know what the allegations entail. We do know that a left-wing group has succeeded in getting the Ethics Committee to again investigate Devin Nunes for leaks.
It appeared to be baseless retaliation the last time they did it. It's likely retaliation again. Why won't they investigate Adam Schiff? Every time he left closed-door meetings, the media would report exactly what was going on in the meeting. Why not investigate Sen. Dianne Feinstein who admitted to leaking Glenn Simpson's entire testimony?
The anti-Republican news outlet is also reporting that the Republicans are building a wall to separate Republican aides from Democrat aides in the secure safe spaces. The suspected reason is the loss of trust. CBS admitted in the article, that it's actually a partition, not a wall.
If there are leaks, that is one way to stop them. Walls or partitions work.
No Republican they spoke with knows a thing about the wall. That lends itself to the possibility that it's fake news.
NO TRUST SO THEY WANT TO SEPARATE FROM ADAM SCHIFFTY AND HIS MINIONS?
Rep. Tom Rooney said there is an erosion of trust, exacerbated by an ongoing ethics investigation into the "entire Republican staff," including "the woman up front that answers the phone" for alleged leaks. He later added that the matter was being handled by the Office of Congressional Ethics.
The OCE reviews allegations of misconduct against House members and staff and, when appropriate, refers matters to the House Committee on Ethics. It is not clear what — if any — evidence has been submitted in this matter. It's also unknown if an investigation has been opened by OCE, which as a practice does not confirm or deny the existence of an investigation. The OCE declined to comment.
A spokesman for the panel's majority offered no comment on either issue – plans for the wall or on the existence of an ethics investigation.
The ranking member of the committee, Rep. Adam Schiff, (D-CA), claims he does not want to see a partition built.
"We have heard reports that the chairman may seek to erect a 'wall' to divide the staff of the intelligence committee on a partisan basis — this would be a terrible mistake," Schiff told CBS News. "While we have more than our share of difficulties, the important oversight work of the committee continues with our staff working together irrespective of party. This would be a very destructive decision."
If he doesn't want it, they definitely should do it.
Other House committees commonly have some divide between their majority and minority staff, but CBS sees it as "unfortunate symbolism – is a troubling sign of things to come."
Are these CBS reporters brain dead? One side claims to have evidence that will seriously damage the other side's party. Of course, they won't get along with or without a wall. Symbolism is irrelevant, and as they said, other committees have these partitions.
CBS News claims it is possible their "sputtering investigation" into Russian meddling won't be completed.