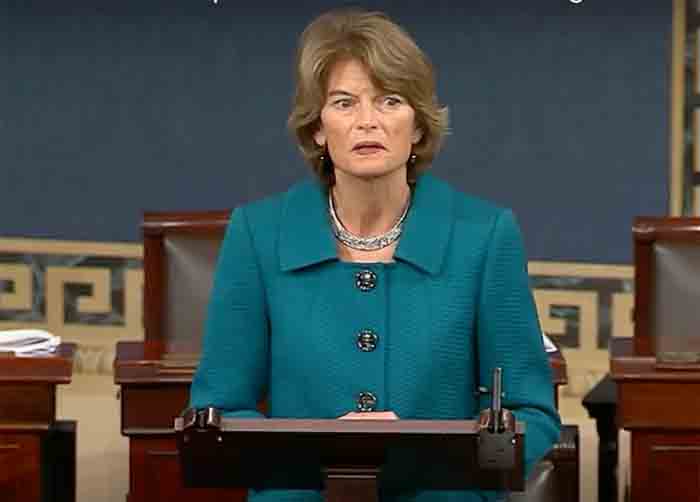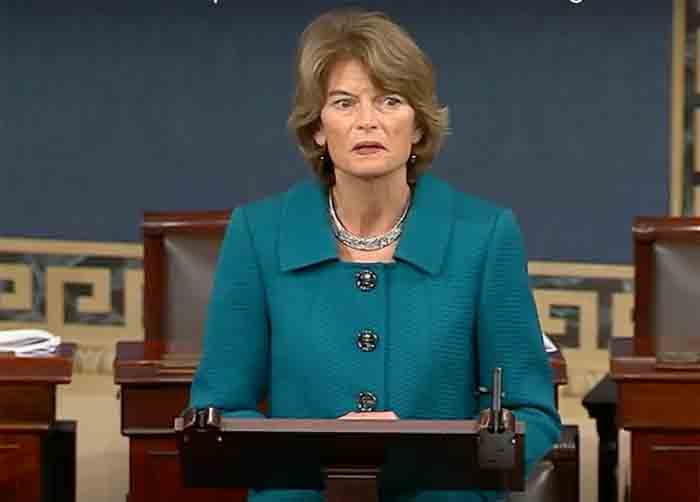 Senator Lisa Murkowski of Alaska, the only Republican to betray the party, said she believed Brett Kavanaugh is a "good man" but she wasn't voting for him because of his temperament during the hearing where he had to defend his reputation over ridiculous accusations.
She was spouting the Democrat Party line. In two weeks, Democrats ruined his reputation with unsubstantiated and absurd allegations. After they did that, they expected him to act like a Pajama Boy and maligned him for reacting. The senator sided with the Democrats despite their abuse of this man, when the going got rough. She had no intention of doing otherwise.
MURKOWSKI IS A LIBERAL WHO DOESN'T CARE ABOUT HER VOTERS
Murkowski voted against Brett Kavanaugh and it isn't what her conservative voters wanted. She didn't care.
She didn't care that Brett Kavanaugh is a "good man", an esteemed judge, and the President's choice. Advise and Consent meant nothing to her and she didn't care at all that the now-Justice Kavanaugh was smeared without any benefit of presumption of innocence. Murkowski made it clear where she stands on the Constitution.
"I made—took the very very difficult vote that I did. I believe that Brett Kavanaugh is a good man, I believe that he is a good man, it just may be that in my view he's not the right man for the court at this time," she tweeted.
In other words, she doesn't want an originalist or anyone who won't keep the leftist activism going on the court.
This woman needs to pay the price. Sarah Palin hinted she might run against her. Hopefully she will, but in any case, that isn't until 2022. Something needs to be done sooner. She is Chair of the Senate Energy and Natural Resources Committee and in Alaska that is extremely important. Take that committee away from her so she can't bring home the bacon.
The liberal needs to be dethroned.
President Trump was at a rally in Topeka, Kansas this evening and he warned against "dangerous Democrats". We also need to be very afraid of dangerous RINOs. Even Flake and Collins came through. She stands alone and she must be punished.
THESE ARE MURKOWSKI'S DERANGED PEOPLE, THIS IS WHO SHE SUPPORTS
Here is an Anti-Kavanaugh protester openly advocating killing cops at the Supreme Court.
He is screaming in police faces:
– "Fuck the pigs"
– "I'm gonna kill you"
– "I'm coming back"
– "Next time I'll bring a weapon"
– "Remember this face"
Share this for @CapitolPolice to see: pic.twitter.com/t16JmirIRO

— Benny (@bennyjohnson) October 6, 2018
Remember the woman @bennyjohnson filmed that was aggressively chasing @LindseyGrahamSC?

This is her now: pic.twitter.com/IEFgNKVTHO

— Kyle Morris (@RealKyleMorris) October 6, 2018
Woman all over America are now shaving their heads, in protest of the appoint of Supreme Court Justice Brett Kavanaugh.

As if the liberal women aren't ugly enough? What man in their right mind would want to be hooked up with THESE beauty queens?…. pic.twitter.com/FSuPt6Ymr2

— Peggy A Hubbard 🇺🇸 (@pahubb43) October 7, 2018