While California is wasting billions on caring for foreigners and rails to nowhere, their infrastructure is crumbling. In fact, they want $100 billion of the $1 trillion Donald Trump hopes to spend on infrastructure.
The Pacific Coast Highway is "one of the most scenic roads in the country" and it's in "awful shape" says Kerry Jackson writing for the City-Journal.
The roads are a "cracked, crumbling mess pock-marked with potholes, which tend to grow larger due to time, weather, and government negligence. Some potholes grew so monstrous after recent heavy winter rains that California Highway Patrol officers in Oakland actually named one— 'Steve.'"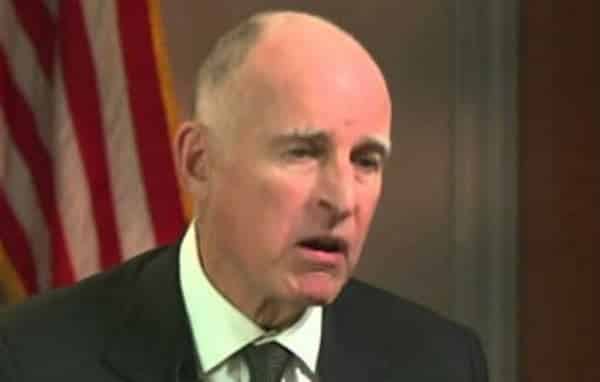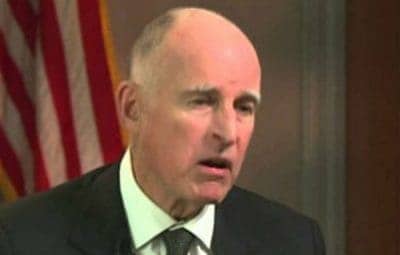 As the writer noted, they should have called it "Jerry" as in Governor Jerry Brown who wasted money on the high-speed rail to nowhere and job-killing and suffocating climate change regulations to say nothing of the $25 billion per year they spend on illegals.
Chapman University professor and City Journal contributing editor Joel Kotkin wrote last year in the Orange County Register that Brown's goal "is to make congestion so terrible that people will be forced out of their cars and onto transit."
There is no doubt of that. He is wholly in support of the Paris Agreement and the leftists who hope to ban cars in Europe by 2050. That's why Jerry wanted the rail – to get people out of their cars and into trains like so much cattle.
California's roads cost the LA motorist an average $2800 in repair costs per year.
The roads rank 42nd in the nation according to the annual highway report by The Reason Foundation. They're 48th in urban-interstate pavement condition and congestion in urbanized areas.
California's dams are also failing, suffering "from age and stress". According to the Association of Dam Safety Officials, California had 334 "high-hazard potential" dams in 2005; by 2015, 678 earned that designation. Officials were told in 2005 that the emergency spillway at the Oroville Dam posed a serious risk.
The levees are also in disrepair and pose a serious vulnerability.
California does, however, have bike lanes and a rail to nowhere.
Soon they will punish freedom-loving motorists with a new fuel tax hike and none of it will be used for the roads.
Getting people out of their cars in a state with serious sprawl is a pipe dream. Even if they get the $100 billion from the Trump administration, it won't be nearly enough and it's not likely it will be used well if history is the judge.