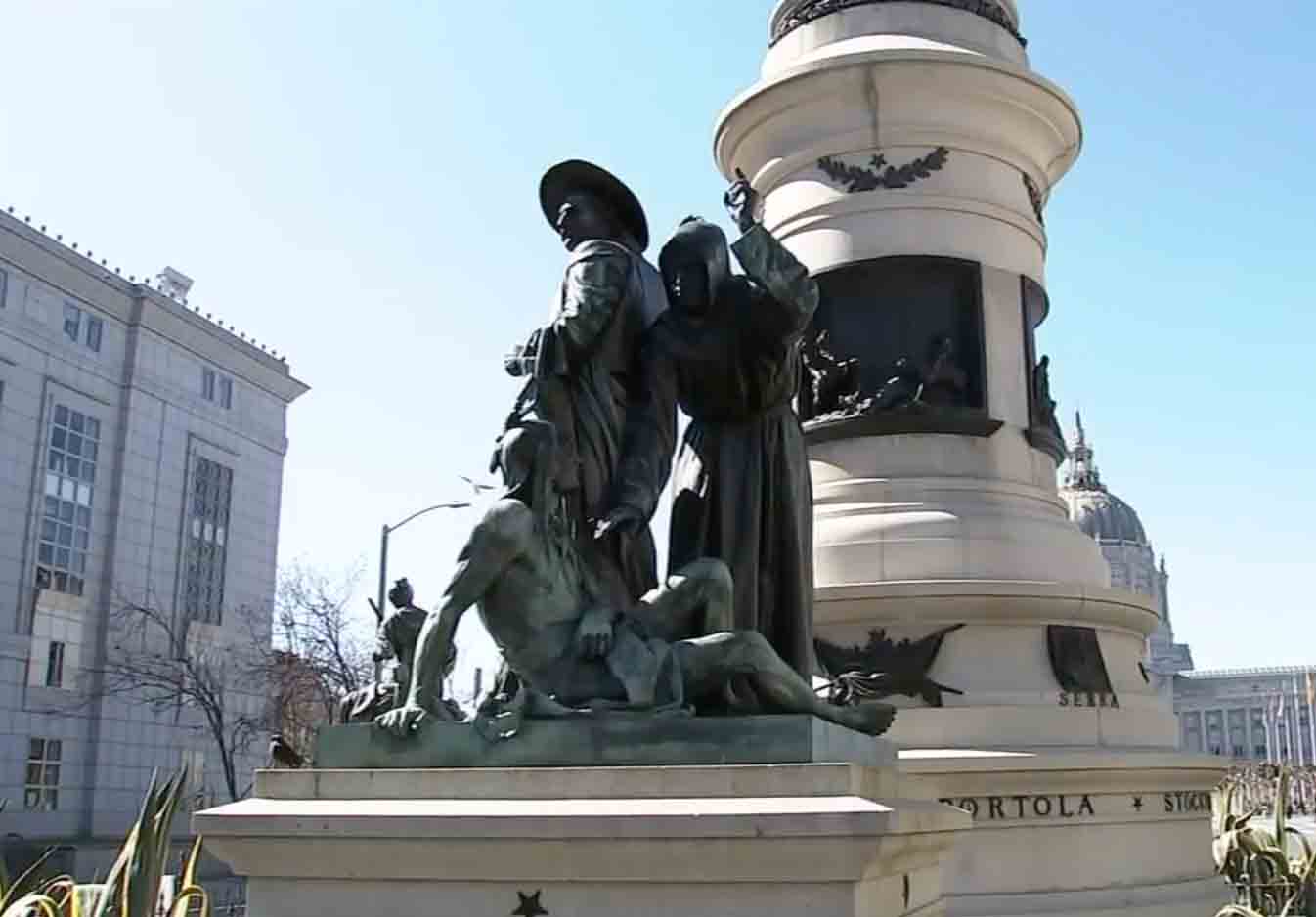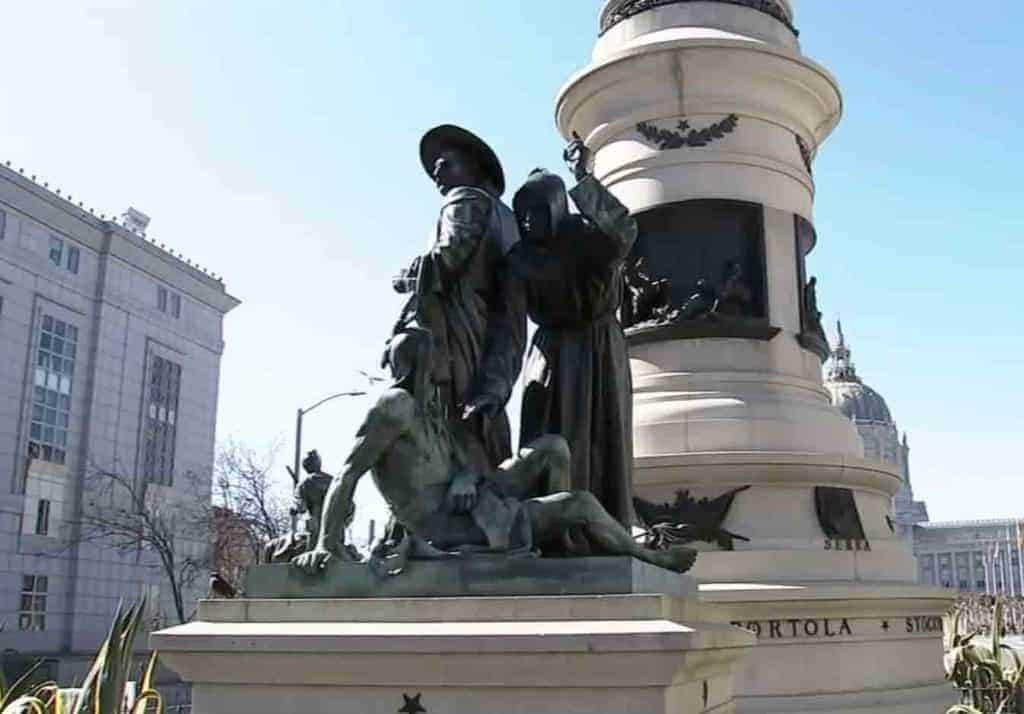 Deemed "San Francisco's monument to white supremacy", a statue titled 'Early Days', will be removed from in front of the public library. It's part of a Pioneer Monument exhibit. The beautiful, historic statue was erected in the 1800s.
It shows a Native American man at the feet of a cowboy and a Catholic missionary. The pedestal will remain empty after it's removed. The statue will be put in storage.
'Early Days' is "offensive" and "condescending," say the leftists. These are the same people who have erected a statue to Tony Bennett – a leftist, "Comfort Women" (Japanese sex slaves), naked Donald Trump, and various naked women.
Getting back to the 'Early Days' statue, leftists say it doesn't acknowledge racism, colonization, and genocide.
Leftists Hate America And Seek to Re-write or Erase History
The truth is that leftists don't acknowledge any good in the United States or any bad in some Native Americans. These activists hate America and use the Communist version of U.S. history [Howard Zinn] as the basis for this hate.
"This racist and disrespectful sculpture has no place in the heart of our city," the arts commission said in a statement.
"Native" people are allegedly offended. However, many or all of the alleged Indigenous People involved in this movement are descendants of Conquistadors, not Natives.
"This plaque has been covered up by plants for many years, and does not offer an explanation of the historical context of these racist images, and does not extend any apology for the theft of land, colonization, subjugation, and near-annihilation of Native American people," according to the "Take Down the Pioneer Statue" Facebook group that has sought to get rid of the statue.
The statue is to be taken down and placed in storage with an estimated cost of $160,000 to $200,000. A plaque to be placed nearby will explain why it has been taken down, according to the Arts Commission.
"It's important for us to respect and honor the original inhabitants of this land and to remember that they remain a part of our community today and their voices deserve to be heard," said Tom DeCaigny, the commission's director of cultural affairs, in a statement.
"Early Days" was created by California artist Frank Happersberger who completed the Pioneer Monument in 1894. The work was to pay tribute to California's history including the early settlement of the mission.
THE SENTINEL IS BEING SHUT DOWN FOR OUR POLITICAL BELIEFS, SHADOW BANNED, MADE INVISIBLE BY SOCIAL MEDIA AND GOOGLE. PLEASE SHARE IF YOU CAN. THANK YOU