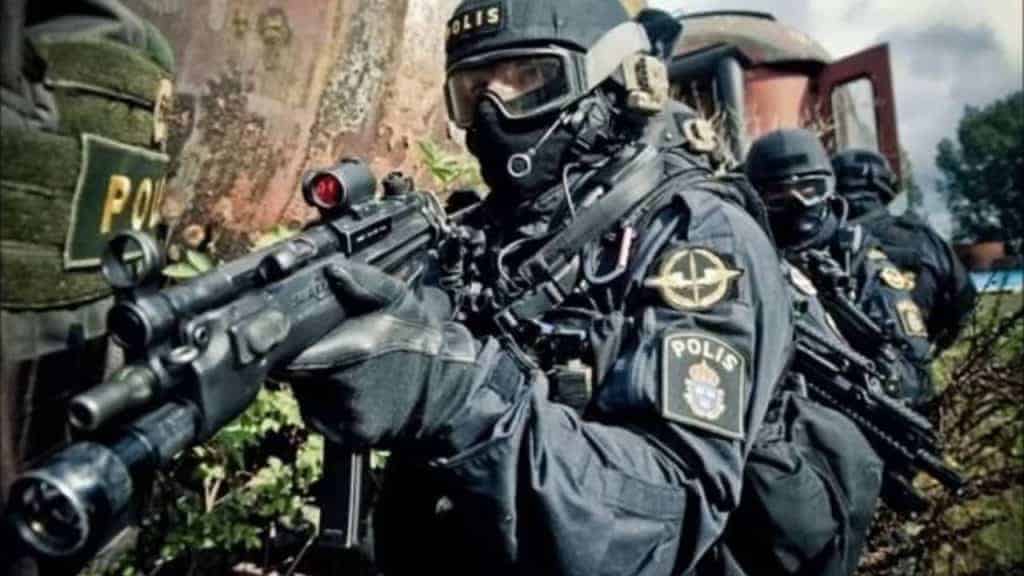 It isn't safe for the fire brigade to enter the suburb of Gottsunda without SWAT. The organized crime by migrants, mostly Islamic migrants, won't let them enter safely.
A fire alarm went off in a garage and the fifty cars went up in flames with the garage because emergency services couldn't come for an hour as they waited for SWAT.
Earlier there were attacks on responding teams and helmet and weapon reinforcements were needed to safely escort the fire brigade in the suburb.
That probably had to do with the police and housing companies conducting searches in the area in a fight against organized crime.
The garage fire might well have been retaliation for the work that was performed earlier that week.
On November 20th alone, in Stockholm, in one night, there was a murder, an explosion and a woman and child were robbed in their home.
Sweden had been the most peaceful little country in the West until the mass migration of people with very different values.
Sweden has become Europe's Wild West and migrant gangs dominate, running their self-created parallel societies within the nation's borders.
Last week, one woman killed herself after a Syrian migrant violently raped her and the judge dismissed the case for "lack of evidence."
Instead of blocking returning ISIS jihadists from entering the country, Sweden welcomed them back & gave them welfare.

But hey, at least the public gets to enjoy these lovely, Christmassy, anti-terror concrete blocks. pic.twitter.com/qb4FVhYjFA

— Paul Joseph Watson (@PrisonPlanet) November 25, 2017