Contributor Jim Soviero
Dozens of U.S. flags were stolen from a military honor guard. The San Antonio Patriot Guard Riders were preparing Thursday for a funeral procession to be held the following day when they discovered that a thief had taken flags and equipment from their storage shed, KSAT reported.
Their goal is to honor our military and they do this out of love and gratitude. They ask for nothing in return. It took them three years to buy the stolen equipment.
Jean'n Kristine Clark, who is part of the organization's Facebook page, posted about the theft, and said that at some point during the week, an individual "illegally entered the 'SA PGR Guard Shack' and removed without our knowledge or permission 59 American Flags" as well as "the tools we use to affix the flags to our poles."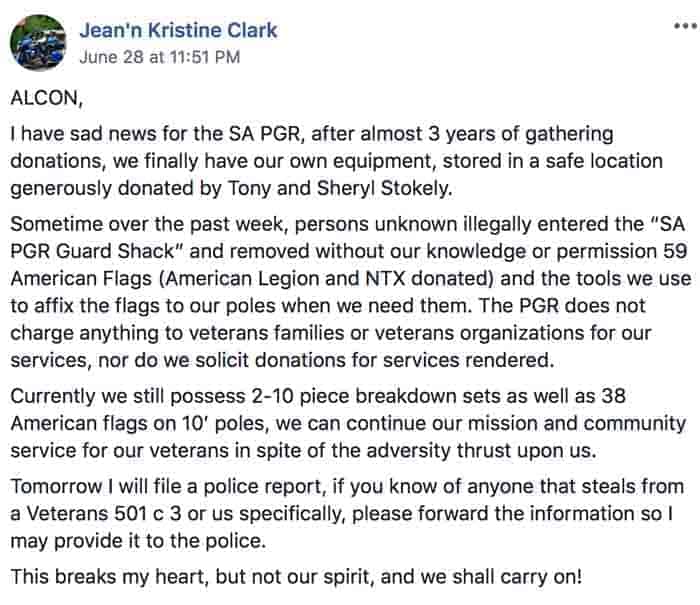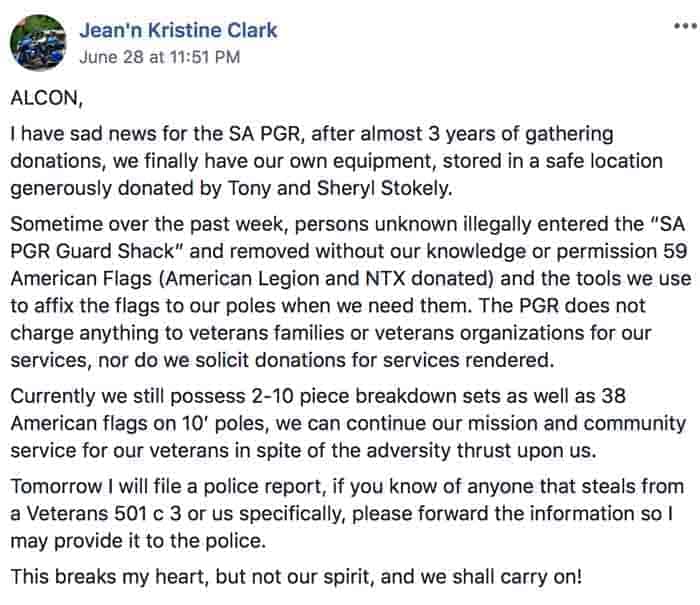 They still have 38 flags and will manage until they can afford new ones.
"When you take our flags it means we have to stand there without a flag or scramble and get some new ones," ride captain Peter Johnson told KSAT.
And in an effort to plead with the thief, flag captain Alice Wagener told the outlet, "If you have any decency and patriotism, please bring them back."