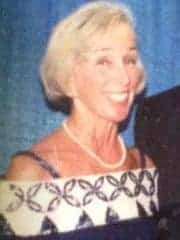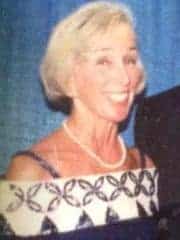 Another former staffer of Rep. John Conyers has accused the Michigan Democrat of unwanted sexual advances, according to a report Tuesday.
Nancy Pelosi went on the record this Sunday, calling Conyers an "icon" who has done so much for women and who deserves due process unlike Roy Moore, who she said said deserves none.
"John Conyers is an icon in our country. He has done a great deal to protect women – Violence Against Women Act, which the left – right-wing – is now quoting me as praising him for his work on that, and he did great work on that," she added. "But the fact is, as John reviews his case, which he knows, which I don't, I believe he will do the right thing."
Deanna Maher, who worked as Conyers' deputy chief of staff from 1997 to 2005, told The Detroit News that her former boss touched her inappropriately and made other unwelcome advances on three occasions.
Conyers' office did not immediately respond to questions about Maher's allegations in the Detroit News story.
Former Detroit Free Press reporter Joel Thurtell said Monday that Maher told him about the alleged abuse at the time, but she didn't want to go on the record.
"She told me about the sexual harassment claims, but at the time she didn't feel confident she wouldn't be hung out to dry and retaliated against," said Thurtell, who left the Free Press in 2007 and runs a blog, "Joel on the Road."
"So there was no way I could report it. I spoke with her last week, and she said she just didn't feel comfortable at the time going on the record with the allegations."
Maher also discussed the sexual harassment incidents with a Detroit News reporter in 2013 but didn't want to go on the record.
In the second alleged incident in spring 1998, Maher said she was in the passenger seat while Conyers was driving to Detroit Metropolitan Airport and that he touched her.
"He was trying to feel me up with his right hand," she said. "I kept pushing his hand away. Then he put his hand on my neck and started trying to tickle me. We were on I-75, and he was driving erratically. I was saved by the bell because we got pulled over by the police for the way he was driving."
In 1999, at a meeting in Highland Park with ministers, Maher said Conyers "put his hand up my dress and whispered in my ear, 'I didn't know you had such great legs.' "
She said she reported to the House Ethics Committee and U.S. Attorney's Office in 2001 an assault by a male employee of Conyers that occurred while the congressman was in a nearby room. The male employee grabbed her and forcibly kissed her and ended up sexually harassing her multiple times, Maher said.
In this next clip, Pelosi explains the Democrat view of hypocritical support for abused women.