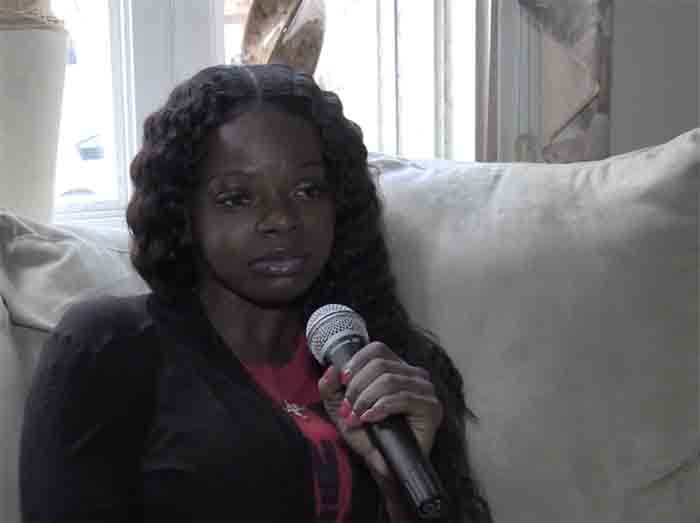 Shaneen Allen is a nurse, a mother of two young children, and she is the victim of a democrat prosecutor in New Jersey. She is also the inspiration for a federal firearm reciprocity law which she is pushing Republican senators to approve. It is Shaneen's Law.
"Hopefully I'll be at the White House next to (President) Trump signing this bill," Allen said. "Republicans put their money where their mouth was."
NJ Democrats made a Republican out of her. Her trials and tribulations at the hands of Democrats in New Jersey has made her an advocate for this change in gun laws.
What makes her case a standout is what she went through when she traveled through New Jersey from Pennsylvania and was pulled over by police in October, 2013. She told the officer she had a gun in the back but because it wasn't properly encased, she was arrested. Ms. Allen mistakenly thought she could travel through NJ since she is a registered gun owner in Pennsylvania.
The single mother of two young boys purchased the gun for self-protection after she was the victim of two robberies. Allen, who had no prior criminal record, served 48 days in jail before she was able to make her bail.
The year-long court case depleted her funds to say nothing of the stress.
The local Democrat prosecutor came under fierce criticism after it was revealed that he had refused to allow Allen into a program that would have kept her out of prison as a first time offender, while letting former football player Ray Rice's entrance into the same program after he was caught on video beating his wife.
Republican Governor Christie issued a "full a free pardon for all criminal charges and indictments arising from the arrest occurring October 1, 2013," wiping Allen's record clean.
Allen told a local news station: "I don't have the words for how I feel, I don't really think it's processed yet. But I'm really grateful, I am, I'm very blessed that I even got this opportunity to start over."
The Sentinel reported about her case here here here here here and here. She was 100% victimized and faced 11 1/2 years in federal prison. Obviously an innocent, the NJ prosecutor decided to make an example out of her. These are the same people who let every dirtbag off. She was the victim of draconian gun laws and Democrats who decided to make an example of her.
Nothing can make a liberal a conservative faster than letting Democrats do what they do best – create felons out of innocent people and just generally make everyone miserable.