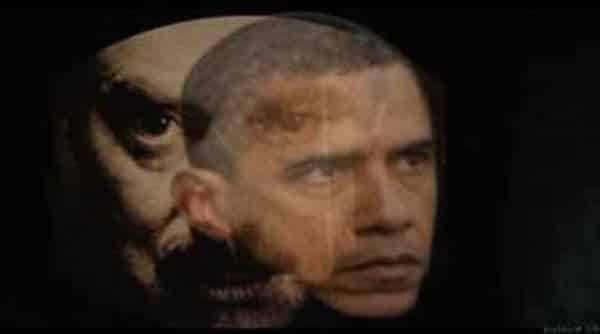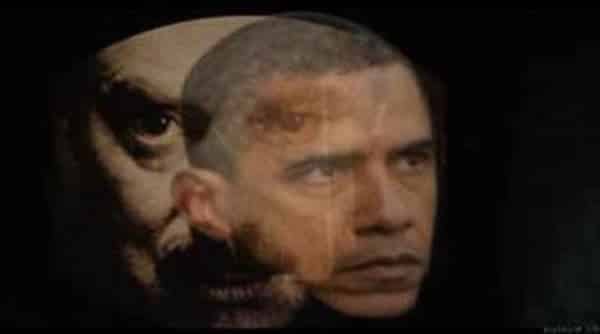 Update at the end with Obama's statement.
Keep in mind that our government can pretty much spy on everyone at any time they want. The media is concentrating on parsed words tweeted by the President. Trump said Obama did it but he didn't do it – at least not directly.
President Trump accused – based on evidence – former President Obama's administration of wiretapping phones in Trump Tower in New York City during the presidential campaign. Former US Attorney Andy McCarthy says it's absolutely true.
The president made the claims in a series of tweets Saturday morning. The tweets possibly are the result of an article Friday on the right-wing news site Breitbart claiming that the Obama administration obtained authorization to eavesdrop on the Trump campaign.
The article was information compiled by Mark Levin and based on research by former US attorney Andy McCarthy and others.
Levin concluded: The Obama administration sought, and eventually obtained, authorization to eavesdrop on the Trump campaign; with continued monitoring the Trump team even when no evidence of wrongdoing was found; then relaxed the NSA rules to allow evidence to be shared widely within the government, virtually ensuring that the information, including the conversations of private citizens, would be leaked to the media.
On Thursday March 2nd on his radio show, Levin outlined the evidence which included:
June 2016: FISA request by the Obama administration to monitor communications of Trump and his advisers. It was denied.
July: Russia joke: Trump joked that maybe Russia could find Hillary's missing emails. That is when Clinton and the media began blaming Trump for inviting continued Russia hacking of the election.
October: Wikileaks rolled out tens of thousands of emails exposing Clinton's treachery. Her campaign blamed Trump and the Russians.
October: FISA request: They submitted a new, narrower request to focus on a computer server in Trump Tower, claiming suspected links to Russian banks. No evidence found, wiretaps continue – allegedly – for national security reasons. Like a police state, the Obama administration used federal intelligence services to monitor an opposing election campaign. This is much worse than Watergate. We know this is factual.
January: Obama expands NSA sharing. As Michael Walsh later notes, and as the New York Times reports, the outgoing Obama administration "expanded the power of the National Security Agency to share globally intercepted personal communications with the government's 16 other intelligence agencies before applying privacy protections." The new powers, and reduced protections, could make it easier for intelligence on private citizens to be circulated improperly or leaked and not get caught.
January: Times report. The New York Times reports, on the eve of Inauguration Day, that several agencies — the Federal Bureau of Investigation (FBI), the Central Intelligence Agency (CIA), the National Security Agency (NSA) and the Treasury Department are monitoring several associates of the Trump campaign suspected of Russian ties. Other news outlets also report the exisentence of "a multiagency working group to coordinate investigations across the government," though it is unclear how they found out, since the investigations would have been secret and involved classified information.
February: Mike Flynn scandal erupts though it was no scandal.
February: Times claims extensive Russian contacts. The New York Times cites "four current and former American officials" in reporting that the Trump campaign had "repeated contacts with senior Russian intelligence officials. The Trump campaign denies the claims — and the Times admits that there is "no evidence" of coordination between the campaign and the Russians.
March: the Washington Post targets Jeff Sessions. The two meetings with a Russian ambassador that they used as evidence were no-never-minds. One meeting was arranged by the Obama administration itself. The other was in the way of his duties as a member of the Armed Services Committee with three witnesses, two Colonels in attendance, in his office. He forgot about it as did several Democrats who claimed they never met with the Russian ambassador but had done so.
Trump compared the alleged wiretapping to the Watergate scandal under former President Nixon. He's wrong, this is worse.
Fox reported the Obama Administration preserved intel on Russia in an effort to undermine Trump.
President Trump also responded in a series of tweets. This needs to be investigated and Republicans have to stop coming down on Jeff Sessions, General Flynn, Donald Trump. They WON the election.
Terrible! Just found out that Obama had my "wires tapped" in Trump Tower just before the victory. Nothing found. This is McCarthyism!

— Donald J. Trump (@realDonaldTrump) March 4, 2017
Is it legal for a sitting President to be "wire tapping" a race for president prior to an election? Turned down by court earlier. A NEW LOW!

— Donald J. Trump (@realDonaldTrump) March 4, 2017
I'd bet a good lawyer could make a great case out of the fact that President Obama was tapping my phones in October, just prior to Election!

— Donald J. Trump (@realDonaldTrump) March 4, 2017
How low has President Obama gone to tapp my phones during the very sacred election process. This is Nixon/Watergate. Bad (or sick) guy!

— Donald J. Trump (@realDonaldTrump) March 4, 2017
The key portion of Levin's review of the evidence is in this clip but you can listen to the entire show on this link.
More reporting on the coup here.
UPDATE
Update: Obama said he didn't order ANY wiretapping. Clapper and Comey agree. A number of others say it happened and the evidence does point to that.
Neither @barackobama nor any WH official under Obama has ever ordered surveillance on any US Citizen. Any suggestion is unequivocally false pic.twitter.com/qF04X3NUvq

— Kevin Lewis (@KLewis44) March 4, 2017
It would be hard to find Obama's fingerprints on anything but he would have had to know about it. It's inconceivable that he didn't.
This was information we were aware of before the election but the media was not interested in the story. The only story they are interested in is the one accusing Jeff Sessions of being a Russian operative.
There are additional updates here,  here, here, here, here, here, here and ESPECIALLY HERE.
This is Levin's case made on Fox & Friends Sunday.