COVID is becoming so mild that its symptoms now look like the common cold. The most common symptoms of the virus are now sore throat, sneezing, or congestion — the same as RSV, asthma, or a pollen allergy.
The reason is because most Americans are now immune.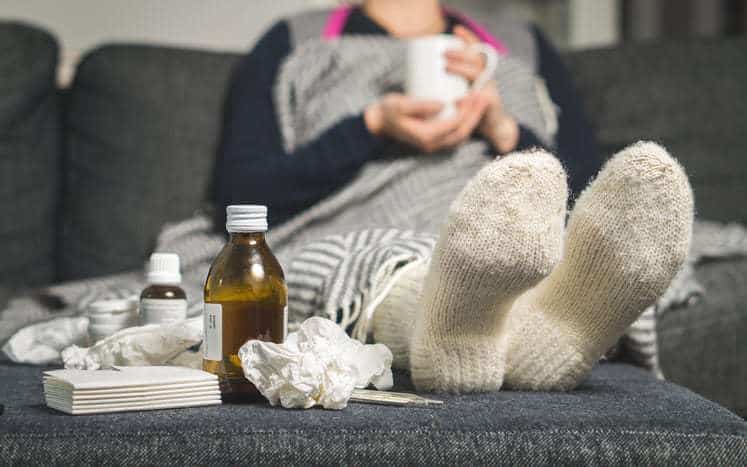 In the early stages of the pandemic, COVID-19 had very distinct symptoms, such as a dry cough and a loss of taste or smell. However, the new variants are more infectious but less deadly. As a result, the symptoms of COVID-19 are now more similar to those of other respiratory illnesses.
Dr. Erick Eiting, vice chair for emergency medicine at Mount Sinai in New York, told NBC News that virtually all COVID patients in the hospital right now have "very mild symptoms." He said that the only way we knew it was COVID was because we tested them.
Despite the increase in cases, most doctors report seeing very mild upper respiratory illnesses with symptoms similar to the common cold.
If you're wondering how they will spin this into something they can use to exploit their agenda, wonder no more they are mocking doctors who are reporting this, And quite a few are.
Some say doctors are saying that because they don't have COVID tests. And that's a bad thing?
Have we "officially" arrived here with "common cold covid," as I speculated in late 2001? HCoV OC43 1889-91 "Russian Flu" pandemic template for Covid-19 "Omicron"? Did bovine coronavirus (BCoV) cause a zoonotic human CoV infection which now circulates as HCoV OC43, a cold-causing… https://t.co/2kkprK3Xpx pic.twitter.com/OOtkZ4XJMA

— Andrew Bostom, MD, MS (@andrewbostom) September 19, 2023