The FBI issued a statement on Monday about their "missteps" in response to the Durham report. The word "missteps" was used to describe the FBI's actions in Russiagate that were so clearly described by Special Counsel Durham as a government conspiracy. Their case was based on bogus documents that Hillary Clinton and her lawyer concocted. They even used a Russian agent to topple a President of the United States. We are not a democracy or a Constitutional Republic when these crimes can prevail.
The FBI Responds Unabashed and Unashamed:
"The conduct in 2016 and 2017 that Special Counsel Durham examined was the reason that current FBI leadership already implemented dozens of corrective actions, which have now been in place for some time. Had those reforms been in place in 2016, the missteps identified in the report could have been prevented. This report reinforces the importance of ensuring the FBI continues to do its work with the rigor, objectivity, and professionalism the American people deserve and rightly expect."
That response is a disgrace and untrue. Right now, Jack Smith is working with agents to find charges to level against Donald Trump to keep him from the presidency.
Professor Jonathan Turley responded in a series of tweets and on his blog:
The FBI issued a statement about its "missteps" — hardly how one would describe a false narrative created by the Clinton campaign and pushed by the FBI or the derailing of a duly elected president for three years in a faux conspiracy…
…The statement is ample evidence of a lack of remorse by the FBI, like a habitual offender giving a shrug in his court "allocution" before a judge.
The FBI in this Trump Russia Gate hoax is the same FBI that raided President Trump's home last year over classified documents; this same FBI did nothing when Biden's classified docs. Same FBI that sat in the Hunter Biden Laptop. Tell me how they corrected missteps.
The evil that is Hillary:
…Another notable line: "on July 26, 2016, Clinton allegedly approved a proposal from one of her foreign policy advisors to tie Trump to Russia as a means of distracting the public from her use of a private email server."
The government locusts will continue to use counterespionage tools against Americans, parents, Republicans, and anyone they don't want around. At least one Intelligence agency has already spied on Tucker Carlson. It's not just the FBI that's infested with corruption.
What the FBI, Hillary Clinton, and all the other apparatchiks have done amounts to treason. But no one will be held accountable. Only rioters and paraders of the right are held to account and even grossly overcharged.
Bill Barr knew and did nothing. He did nothing about Antifa and Black Lives Matter. Barr was there to control Trump.
Professor Turley made a note of James Comey's "professionalism":
The Report's elaborate details shred James Comey's claims of professionalism. Yet, Comey continues to sell books on his vision of "ethical leadership" after overseeing what Durham calls an abandonment of "fealty" to the law and standards of the FBI.
Irony of ironies, last I heard he was teaching ethics in a prominent university.
The media is already spinning and lying. Legacy media has nothing for us any longer. They are anti-American activists for progressives.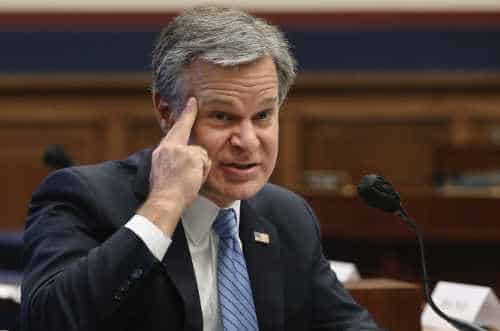 THEY KNEW, DISAGREED, DID NOTHING
In December 2019, both Barr and Durham said they disagreed with Horowitz that Crossfire Hurricane had been properly predicated. Today Durham proved that it wasn't.
Horowitz lied to protect the FBI.
The New York Times' Katien Benner accused then-Attorney General Bill Barr of defending Trump:
Mr. Barr's willingness to side with Mr. Trump over law enforcement, even when it contradicts his own department's assessments, illustrates why he is one of Mr. Trump's most important allies.
In an interview with CBS News legal correspondent Jan Crawford, Attorney General Bill Barr said he is as concerned about domestic intelligence and law enforcement agencies becoming politicized as he is about foreign election meddling. Interference in elections by law enforcement officials is "just as dangerous to the continuation of self-government and our republican system" and needs to be fully investigated, he said.
Then he did nothing. He didn't appoint Special Counsel John Durham until October 2020.