The mother of the 11-year-old Pasadena girl who was found dead in her home Saturday said she wants the person responsible caught and punished.
Ana Elizabeth Xitumul Saput's daughter — Maria Gonzalez, 11 — was strangled and sexually assaulted at her home while her dad was at work, Pasadena police said. Her body was found wrapped in a trash bag and stuffed in a laundry basket that was put beneath her bed.
Maria was scheduled to return back to Guatemala in October permanently.
"She was good where she was," Xitumul Saput said. "They did not have a right to take the life of my angel."
"I ask that they find who did this to my daughter and that they give them a life sentence if possible because they caused me great pain," she said. "Because until they find him and show his face, I will not be calm because he took the life of my angel."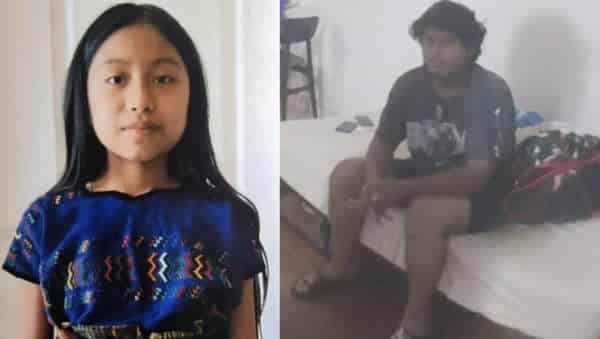 The main suspect in the murder of an 11-year-old girl found strangled to death under her bed in Texas is a Guatemalan illegal immigrant who entered the US in January, police said on Friday.
A key left behind in the little girl's home was a vital piece of evidence.
Maria Gonzalez's body was found by her father at their home in Pasadena, Texas, on Saturday, August 12, when he returned home from work. She had also been raped, police said.
Pasadena Police Department on Friday named Juan Carlos Garcia-Rodriguez, 18, as a 'person of interest' and the main suspect in the case.
He 'was residing at the same apartment complex where the victim was found but has since left,' police said. He was there for several weeks, and last seen at the complex two days after her killing. Garcia-Rodriguez is now being hunted by cops.
Garcia-Rodriguez is believed to have entered the US illegally in January. He crossed the border in El Paso, Texas. After he 'self-surrendered,' it is believed the teenager, who was 17 when he crossed, was then let free.
Detectives have released a photograph of Garcia-Rodriguez with their appeal and also offered a $5,000 reward for information leading to his arrest or charges.
Sources in the Department of Homeland Security told NewsNation that he may have fled to Mexico.