A chilling photograph of an ISIS logo on a cell phone was taken just weeks ago in the exact spot where the Manhattan truck attacker mounted a bike path killing eight, it has emerged.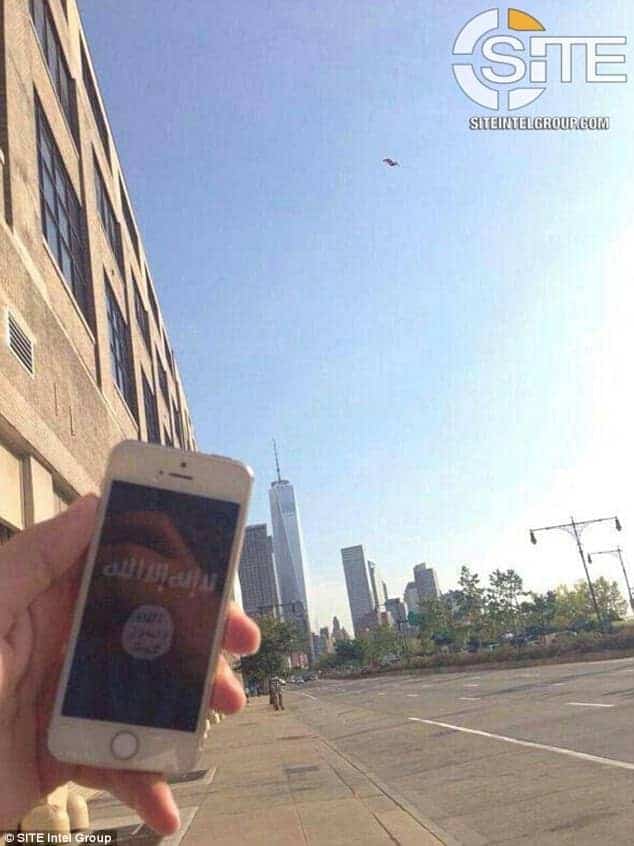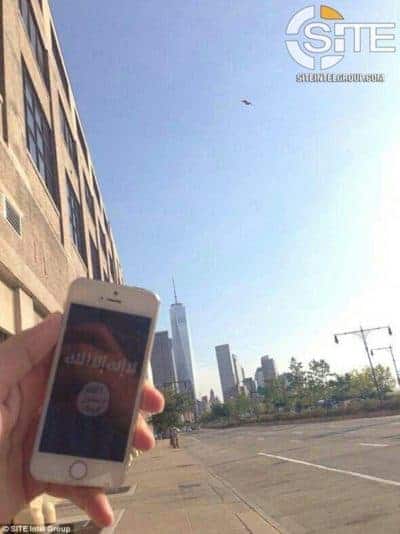 The image, posted two months ago, shows a man holding a phone on the corner of Houston Street and West Street in Manhattan with skyscrapers including 1 World Trade Center in the background.
On Tuesday, at the same spot, terrorist Sayfullo Saipov drove a rental truck on to West Side Highway before plowing down pedestrians and cyclists along a bike path.
He is said to have planned the attack for a year.
The terrorist accused of using a truck to plow down pedestrians and cyclists on a New York bike path and killing eight people was so devoted to ISIS that he wanted to display the terror group's flag in his hospital room, documents show.
He came into the U.S. after he won the Chuck Schumer diversity lottery.
The evil idiot said he "felt good" about what he had done. He also said he followed ISIS instructions to a tee. He acquired on more than 90 videos.
Saipov left behind knives and a note, in Arabic and English, that included Islamic religious references and said, "Islamic Supplication. It will endure," FBI agent Amber Tyree said in court papers. "It will endure" commonly refers to ISIS, Tyree said.
The 29-year-old Uzbek native had planned to continue striking pedestrians on the Brooklyn Bridge on Tuesday, he told investigators, according to a criminal complaint.
Instead he ran into a school bus, injuring two handicapped children and two teachers in the bus.
Saipov picked Halloween to carry out the deadliest attack in New York since 9/11 because he believed more people would be out on the streets for the holiday, according to the criminal complaint. More than a dozen people were also injured Tuesday.
Investigators described him a "full of hate".