Joe Biden received $40,000 in laundered money transfers that originated with a Chinese company affiliated with CEFC China Energy.
He received a $40,000 personal check from an account shared by his brother, James Biden, and sister-in-law, Sarah Biden, in September 2017. It, too, was marked as a loan repayment like the $200,000 check we saw recently.
The check was received after funds were filtered from Northern International Capital, a Chinese company affiliated with CEFC. It went through several accounts related to Hunter Biden and eventually down to the personal accounts of James and Sarah Biden.
The Oversight Committee led by James Comer says the series of payments establish a direct benefit received from his family's business dealings. As we know, Biden has consistently claimed he was not involved.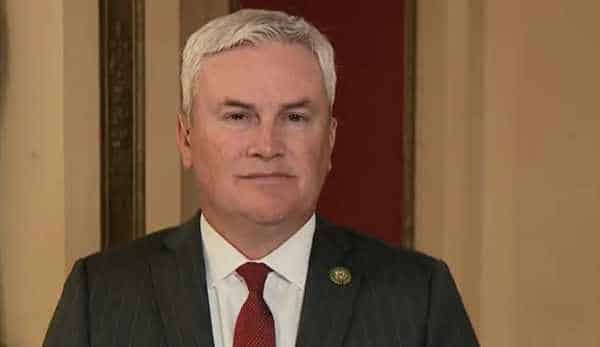 The Bidens began working with CEFC, a company linked to the Chinese Communist Party, when Biden was vice president. Hunter sent a message to CEFC associate Raymond Zhou on July 30, 2017, demanding a $10 million payment.
Hunter also said, "If I get a call or text from anyone other than you or the chairman, I will make certain that the man sitting next to me[Daddy Joe] and to every person he knows and my ability to forever hold a garage that you will regret not following my direction.
The next day, Hunter Biden asked to reshape the partnership to exclude James Gilliar, Rob Walker, and Tony Bobulinski, leaving CEFC working only with James Biden. Zhao was cooperative.
Within days, $5 million went from CEFC, and over three weeks, Biden family members made a series of complicated financial transactions to hide the source of the Chinese money. Northern International Capital, a Chinese CEFC-affiliated company, sent 5 million to Hudson West III, a Hunter Biden and CEFC joint venture.
On the same day, Hudson West III sent $400,000 to Owasco PC, an entity owned and controlled by Hunter. Six days later, Hunter wired $150,000 to Lion Hall Group, a company owned by James and Sarah Biden. Sarah withdrew $50,000 in cash from it on August 28th and then deposited it into her and her husband's personal account later that day. On September 3, 2017, Sarah wrote a check to Joe Biden for $40,000. [Ten percent for the Big Guy].
Nothing suspicious here, and I'm sure the news media will not notice it.