As his five-year term comes to an end, Ukrainian President Zelensky said this is "not the right time for elections." As the man who is allegedly fighting for democracy for the world, that is confusing people.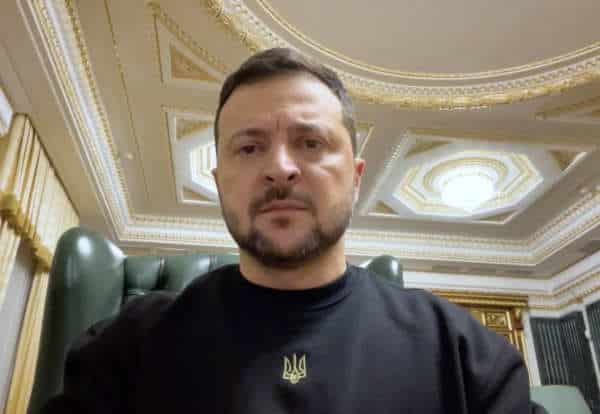 It said Ukraine shouldn't have to deal with elections when they're fighting a war.  What if people don't like the direction he has taken the country after promising to work on peace with Russia if elected?
"And finally, the waves of any politically divisive things must stop," he said Monday. "We must realize that now is the time of defense, the time of the battle that determines the fate of the state and people, not the time of manipulations, which only Russia expects from Ukraine. I believe that now is not the right time for elections."
"And if we need to put an end to a political dispute and continue to work in unity, there are structures in the state that are capable of putting an end to it and giving society all the necessary answers. So that there is no room left for conflicts and someone else's game against Ukraine," he said.
Elections are "irresponsible" at this time, and too "playful."
"And we all understand that now, in wartime, when there are so many challenges, it is absolutely irresponsible to throw the topic of elections into society in a lighthearted and playful way."
He has a strange idea of what it means to fight for democracy. That's why we allegedly support him.
He was elected in May 2019, so his term is running out.
Previously, he said that polling would be difficult to hold due to the large number of Ukrainians abroad and soldiers fighting on the front. He also told Europe they'd have to handle his elections for the refugees in their countries.
Could the same thing happen here?
Mr. Zelensky wants air defense from the US and more funds.