The Wall Street Journal published a piece in early November, "Migrants Are Flocking to the US from all over the globe. There is a surge in people coming from Asia and Africa. As you know, many of these countries are Muslim countries.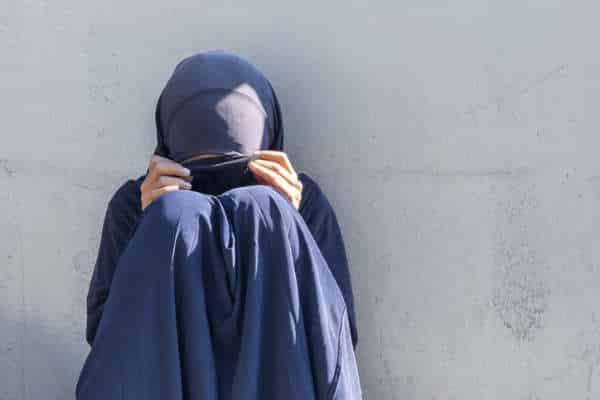 Excerpt:
Hundreds of thousands of migrants from all over the world are making their way to the Southwest border, with U.S. and Mexican authorities reporting a surge in apprehensions of people from Asia and Africa as human smuggling networks widen their reach across the globe.
Arrests at the Southwest border of migrants from China, India and other distant countries, including Mauritania and Senegal, tripled to 214,000 during the fiscal year that ended in September from 70,000 in the previous fiscal year, according to U.S. Customs and Border Protection data. Fewer than 19,000 migrants from Asia and Africa were apprehended in the fiscal year ended September 2021.
"The increase in migration from Asia and Africa is remarkable," said Enrique Lucero, head of the migrant support unit of the Tijuana city government, across from San Diego. "These days, we are dealing with 120 nationalities and 60 different languages."
THE US IS A MUSLIM COUNTRY
In an interview in 2009, President Obama called the U.S. "one of the largest Muslim countries in the world." At the time, NPR said the US had six million Muslims, making it No. 34 worldwide. Since then, we've taken in millions of Muslims. That is fine if they assimilate, but Democrats encourage the opposite.
Perhaps then-President Obama meant it would be a Muslim country?
Excerpts of Barack Obama:
"Now, the flip side is I think that the United States and the West generally, we have to educate ourselves more effectively on Islam.  And one of the points I want to make is, is that if you actually took the number of Muslim Americans, we'd be one of the largest Muslim countries in the world.  And so there's got to be a better dialogue and a better understanding between the two peoples.
[…]
"And I hope I can spark some dialogue and debate within the Muslim world. Because I think there's a real struggle right now between those who believe that Islam is irreconcilable to modern life and those who believe that actually Islam has always been able to move side by side with progress."
Emphasis Added.