Update: Twitter says they are sorry. It was a mistake! That's for sure.
Candace Owens, the communications director for Turning Point USA, was suspended from Twitter for twelve hours for tweeting the exact same thing NY Times bigot Sarah Jeong tweeted. She made one minor change. She substituted the word 'black' for 'white'.
Her tweet was rather ingenious in that it exposed Jeong's bigotry for what it is. Little did Ms. Owens know, it would expose Twitter's bias so well.
BLOWN AWAY by the amount of patriots that just came to my side to make this happen.
I will be periscoping LIVE about this entire debacle, in 30 mins.
I am blessed to know you all. 🇺🇸 pic.twitter.com/r91vwRoVuA

— Candace Owens (@RealCandaceO) August 5, 2018
This is what Candace Owens wrote.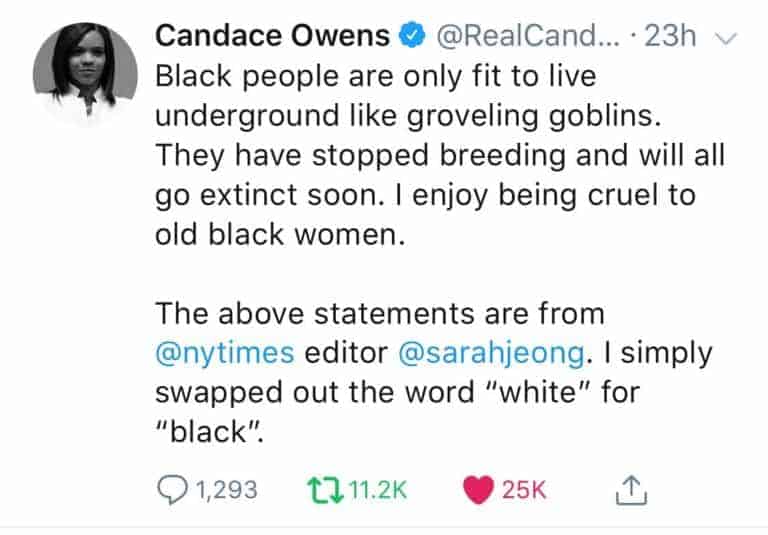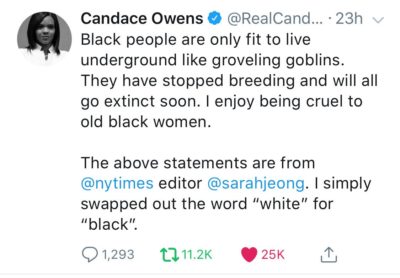 These are the Jeong tweets. Jeong, a new Board member of the NY Times, was not banned from Twitter.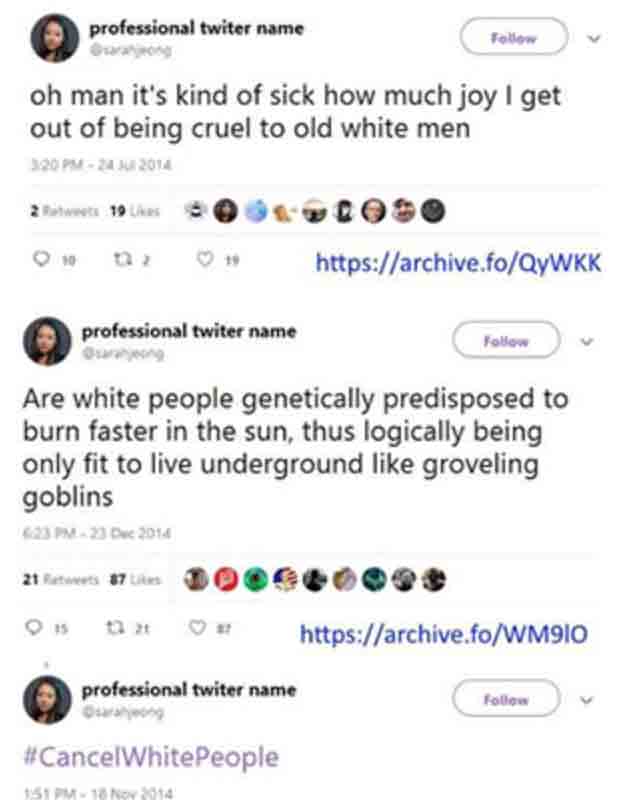 HERE'S HER PERISCOPE EXPLANATION THAT WENT UP 1:42 p.m. EST
Sarah Jeong, the @nytimes, and the truth about racism in America. https://t.co/adIqd4bc2n

— Candace Owens (@RealCandaceO) August 5, 2018
SIGN THE PETITION TO DEMAND SOMETHING BE DONE ABOUT TWITTER BIAS