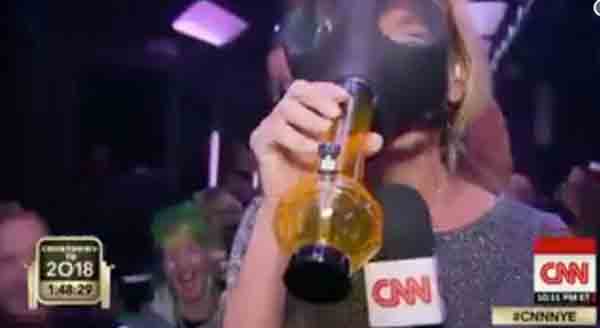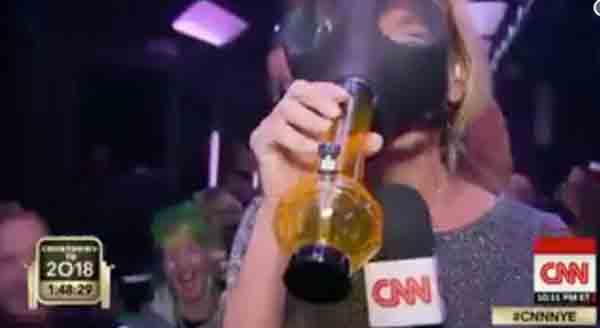 A CNN reporter celebrated the legalization of pot in California by lighting a bong for a party goer in Colorado on New Year's Eve.
Randi Kaye ended 2017 learning how to be a pothead while covering New Year's Eve in Colorado. Pot has been legal in Colorado since 2012.
She performed the lighting during a live Denver telecast. "I just want to point out, that this is all legal in Colorado," host Anderson Cooper told co-host Andy Cohen.
This is apparently an example of a CNN reporter speaking to America's heart. At least Josh says so.
Now we have @randikayeCNN showing off the gas mask bong and dudes ripping it on the Cannibus. I love #CNNNYE, the New Year's special that speaks to America's heart. #NewYearsEve2018 #HappyNewYear pic.twitter.com/g732x6UaH8

— Josh Sánchez (@jnsanchez) January 1, 2018
Not everyone agreed with Josh.