We know the Jesuits are making a lot of money importing illegal crossers, as is the UN, which also gains politically. Many others are profiting, making it harder and harder to end open borders. New York City 'migrant' company DocGo seeks a $4 billion federal contract while under investigation after receiving a no-bid contract from New York City.
THEY NOW WANT A FEDERAL CONTRACT
DocGo currently holds a multi-million dollar contract with New York City. EO Anthony Capone said at a trade conference in Boston last month that DocGo's $432 million no-bid emergency contract with the Big Apple has given it the "credibility" to pursue a contract with the federal government.
"Now that we are one of the largest care providers for asylum seekers in the country," Capone said at the Canaccord Genuity's 43rd annual growth conference in August. "It gives us enormous credibility. And we have references from the city who handles the largest amount."
"Our application is a lot stronger," Capone said of the for-profit company.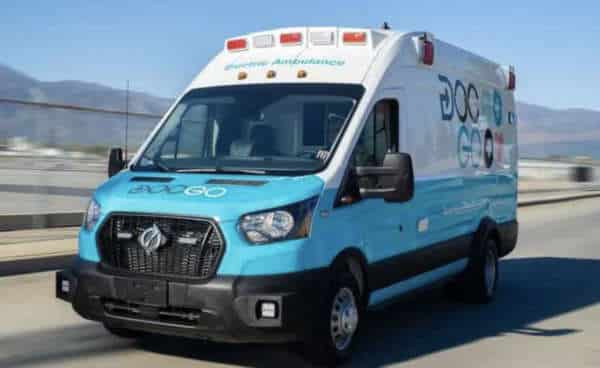 DOCGO IS UNDER INVESTIGATION
Complaints of mistreatment went to the governor's office last month. Some migrants said they were deceived and threatened.
Gov. Kathy Hochul ordered a review of the non-competitive contract, and the state attorney general opened an investigation into the claims.
DocGo has signed up roughly 3,000 migrants for New York State Medicaid over the past few months. Investigators are looking this. It looks like DocGo "enrolled migrants in a healthcare plan for which they are not eligible." Depending on their status, migrants face restrictions on what government-provided health care they can receive.
From the NY Times report:
The Times reported last month that many of the migrants DocGo bused to Albany said they were treated like prisoners in a halfway house. They said that while they were in the contractor's care, they were threatened by the company's hired security team and provided with deceptive work and residency papers on what appeared to be fake city letterhead or that had been improperly self-notarized. At one Albany hotel where DocGo is housing migrants, a sign falsely warned they could be banned from seeking asylum for drinking or smoking; DocGo said it took the sign down after discovering it.
More recently, the police in the Buffalo suburb of Cheektowaga told The Times that they were investigating whether DocGo might have interfered in an investigation into two allegations of sexual assault at migrant shelters it runs in motels upstate. Mr. Capone has said that DocGo was fully cooperating with law enforcement's investigation into the assault cases.
The Big Apple is currently caring for 59,400 asylum seekers around the five boroughs, instead of sending them home.
DocGo went from COVID testing to 'migrant' sheltering. They know a racket when they see one. The contract in New York City a no-bid, so whose nest did it feather?