Tirien Steinbach, Stanford Law School's controversial diversity, equity, and inclusion associate dean, is leaving. During a recent guest lecture, she made headlines after she encouraged radical students to treat a federal judge like "dogsh*t" – his word.
She is leaving her post for "another opportunity," according to law school Dean Jenny Martinez.
Steinbach made a debacle out of a lecture by Judge Kyle Duncan, who the school invited to speak with the students. Stanford President Marc Tessier-Lavigne had to apologize. The Dean also apologized.
DEI Steinbach told the radical students about the lecture before the event and then worked them up during it. She disagreed with the judge and set the judge up, arranging for students to shut him down by screaming and shouting out vulgarities.
One student yelled out that his daughters should be raped.
Martinez's announcement of the DEI's departure came one day after The College Fix published an exclusive investigative report detailing how the law school refused to comment on the status of Steinbach's employment.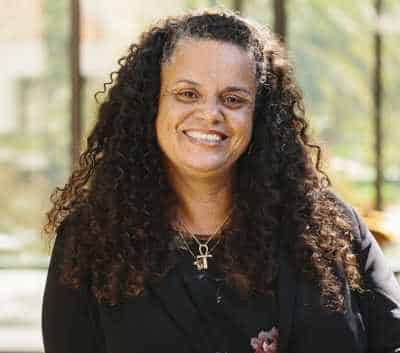 NOTHING INCLUSIVE ABOUT "DOGSH*T" SPEWING INCLUSIVE DEAN
As students insulted the Judge with rapid-fire speech, the inclusivity and equity Dean talked down to the Judge for ten minutes. It's a bizarre exchange.
Buck Sexton commented on the event:
"Stanford should be appalled at this room of childish idiots but is proud instead. The Judge is invited, then heckled, and a "dean of diversity" shows up to give a passive-aggressive, condescending lecture to him, like the emotionally unstable imbecile she is."
The Free Beacon reports that Judge Duncan says the protesters behaved like "dogsh*t." Duncan told the Beacon that the students and the DEI Assoc should be disciplined. The Dean should be fired for this "bizarre therapy session from hell," he said.
Hopefully, Steinbach will never work with students again. Mind you – these are LAW STUDENTS being taught intolerance.
This highlights the hypocrisy and phoniness of the inclusivity – DEI – movement. It's really about identity politics and destroying opponents. It's an exclusionary movement.
Stanford Law students shouted down Fifth Circuit appellate judge Kyle Duncan while he was trying to speak.

When he asked for an administrator to control the situation, Stanford's "associate dean of diversity, equity, and inclusion" got up and lectured him for nearly 10 minutes pic.twitter.com/tjlUPOIMmQ

— Washington Free Beacon (@FreeBeacon) March 11, 2023