The war in Ukraine is still unwinnable, and with a $33.5 trillion debt, we have to borrow money to keep them afloat. What we've gotten for that is a lot of dead soldiers and civilians and lost territory.
The US pretended we were fighting for democracy and protecting Ukraine's borders, but Ukraine isn't a democracy, and we don't even have our own borders. Thank you, Democrats.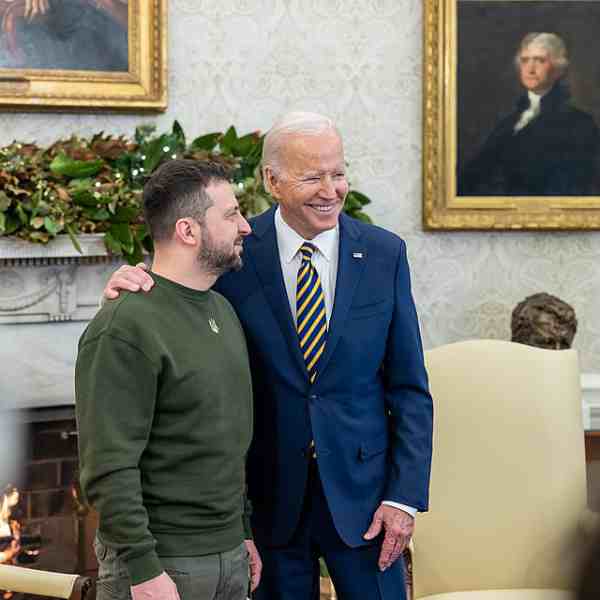 The non-democracy of Ukraine banned political parties – banned in 2022 – and halted elections. The administration is corrupt and getting rich with funds from the West. There is only a State media controlled by President Zelensky.
The government can censor and shut down platforms, including Google.
They also have real-life Nazis in their army.
Check out the Bandera mobile. Bandera was a Nazi, and he's one of their heroes.
Oh, goody look what we have here.

You can be a lucky sponsor of a vehicle with a Ukrainian Nazi's face on them.

Funny how everyone turns their blind eye to Western organizations and governments funding Nazis in Ukraine but they go after Musk because of free speech.

— I Meme Therefore I Am (@ImMeme0) November 19, 2023
Men 18-60 cannot leave the country and might be sent into service to get fed to the Russian grinder. Some escaped to Europe, and the Ukrainian government wants the EU to return them. It's not likely the EU will force them to go back.
A lot of Ukrainians support Russia or simply don't want to die needlessly.
"For four straight years, I kept America safe, I kept Israel safe, I kept Ukraine safe, and I kept the whole world safe." — President Trump in Fort Dodge, Iowa

Watch President Trump LIVE on RSBN: https://t.co/x23pAdme1E pic.twitter.com/3Fx8Z1aBaq

— RSBN (@RSBNetwork) November 18, 2023
We are not supporting a democracy, and in any case, the US is addicted to wars, and we need to stop.
This is nothing new for this administration or Barack Obama's. We fund Iran and Hamas, China, and other bad actors.
We sure now how to pick 'em.