Former presidential candidate Hillary Clinton continued her blame everyone else tour in London last night and melodramatically called Russian interference in the 2016 election a "cyber 9/11".
Basically, she believes her loss is a cyber 9/11. Saying that takes some amount of arrogance.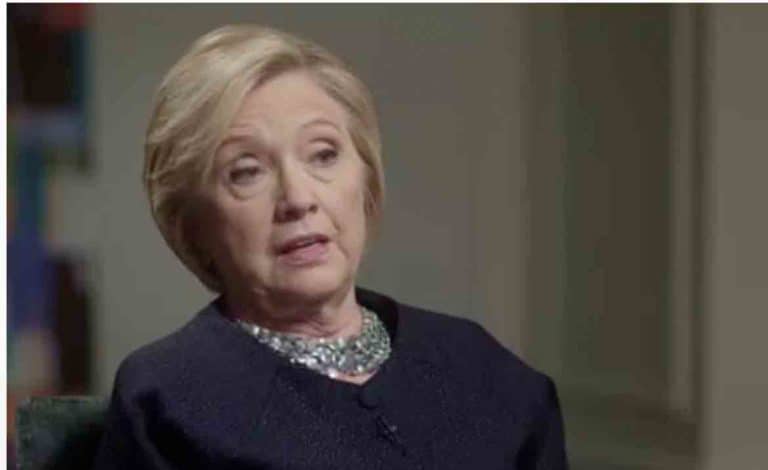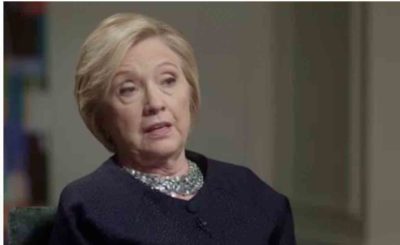 With no proof, she told the audience, "I think there a lot more connections that have yet to come to light." Clinton added that if she had been elected, she "would have called for an independent commission to get to the bottom of it."
"We had really well-respected security, intelligence veterans saying this was a 'cyber 9/11′ in the sense it was a direct attack on our institutions," Clinton said, according to BuzzFeed. "That may sound dramatic, but we know that they probed and tried to intrude into election systems, not just the social media propaganda part of their campaign."
Hoping to whip up fear, Clinton warned that the Russians are "not done."
"This is an ongoing threat," she said.
Clinton said Russian President Vladimir Putin wants to destabilize Western democracies, and warned that the Russians are "not done" and are still an "ongoing threat."
Putin always has been and it's nice to finally hear a Democrat admit that.
The speech was given at the Southbank Centre's London Literature Festival, where prominent British figures such as former Deputy Prime Minister Nick Clegg and Labour Deputy Leader Tom Watson also spoke.
In Australia while on her trash the administration to foreigners tour, she said it was worse than Watergate. Her complaint is that they stole information and then released it making up whole cloth lies about it. This is absurd. The emails say what they say.
Among her many blamethrowing comments was one suggesting Trump colluded with Russians.
She is deceitful and vicious on these tours as she disgraces our nation throughout the world. According to her, the President is basically KKK.
Hillary not winning was like the following in her mind: