Florida State University professor and hoaxer Eric Stewart abruptly left his $190,000-a-year role teaching the racist Critical Race Theory (CRT). He was accused of faking data to make racism seem more common than it is and having six of his research papers retracted, reports The Florida Standard. His sixteen-year career at the university appears to be over.
He was a top criminologist and CRT pusher. His faked data tarnished FSU's top-ranked criminology department, as did their failure to act.
The first person to have this story is Christopher Brunet, who wrote the following last December:
Every criminologist in the world knows that Dr. Eric Stewart, a professor at Florida State University (FSU), is a fraud. His papers are fake: six of them have been retracted so far, and one has been dubiously "corrected." The rest should not be given the benefit of the doubt; they are essentially toilet paper.
Nothing Stewart writes will ever be taken seriously ever again — he's widely known as the single biggest joke in the entire criminology profession — a hack who fabricates his datasets out of thin air to support his critical race theory (CRT) agenda.
And yet… rather than being summarily fired for egregious research misconduct, Stewart is allowed to keep his ~$200k/year chaired position at FSU, fully funded by Florida taxpayers and federal grants.
The most concerning issue is FSU kept him on in his $200K job.
Since 2006 he has been accused on several occasions of falsifying data.
Professor Eric Stewart has had six of his studies since 2006 retracted for fabricating data and sample sizes.
One case described by The Standard:
Stewart wanted to see if the public's prejudicial views impacted their desire for harsher sentences for black and Hispanic Americans. The published findings were that as black and Hispanic populations grew, so did the public's desire for more discriminatory sentences. Only it wasn't true.
In the original data, no relationship was found between growing minority populations and demands for increased sentences. His colleague Stewart Pickett pointed out that if anything, it was quite the opposite.
Pickett found that their sample size somehow had increased from 500 to over 1,000 respondents, the counties polled had decreased from 326 to 91, and the data was altered to the point of mathematical impossibility.
A fifth fake study was retracted in 2020. An FSU committee reconvened to address his record and findings.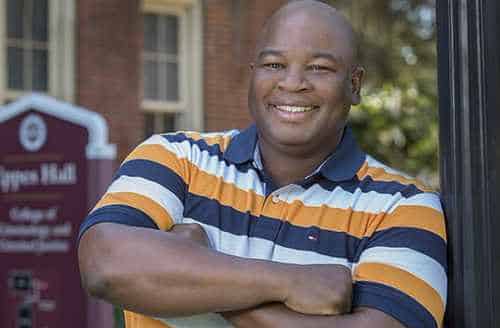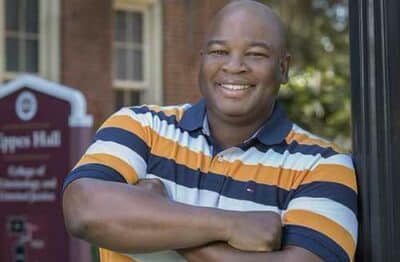 What made Stewart's hoaxes particularly egregious is his promotion of race hate and demonization of a white colleague who called out the faked date. He made his colleague Justin Pickett look racist simply for bringing the false data to his attention.
Stewart told administrators that Pickett's claims "lynched me and my academic character" and said that was particularly significant given that five of his six studies were race-related, and Stewart himself is black.
Mr. Brunet said about Stewart's data, "I am not going to get into the statistical weeds, but in short, there were like a dozen red flags: percentages that couldn't be true, fake surveys, standard deviations that didn't add up, and a bevy of other issues that defy easy explanation."
Stewart faked the date, period!
A three-judge pane, finally convened after the fifth study included two judges co-authored papers with him. Nothing was done.
Then came the sixth paper with the usual falsified data. It was retracted.
"There's a huge monetary incentive to falsify data, and there's no accountability. If you do this, the probability you'll get caught is so, so low," Pickett told the Florida Standard.
"There's too much incentive to fake data and too little oversight."
Mr. Brunet called it the "soft bigotry of low expectations."
"The anti-racist approach to this scandal isn't to give Eric Stewart a free pass… the anti-racist approach to this scandal is to crucify him," Mr. Brunet said, posting the following quote. There is MUCH MORE at Mr. Brunet's KarlStack on substack. The media didn't do the story justice.
If you want to see the poor remain poor, generation after generation, just keep the standards low in their schools and make excuses for their academic shortcomings and personal misbehavior. But please don't congratulate yourself on your compassion.

— Thomas Sowell Quotes (@ThomasSowell) May 20, 2022