In a surprise move, Joe Manchin, who has low polling numbers, said he will not run for re-election. That leaves Gov. Jim Justice a clear path to the Senate.
Justice rejoined the Republican Party in August 2017 when he confirmed his support for Donald Trump.
"Today, I will tell you, with lots of prayers and lots of thinking, I can't help you anymore being a Democrat governor," Justice said. "So tomorrow, I will be changing my registration to Republican," Justice said at the time.
Justice seldom worked with other Democrats.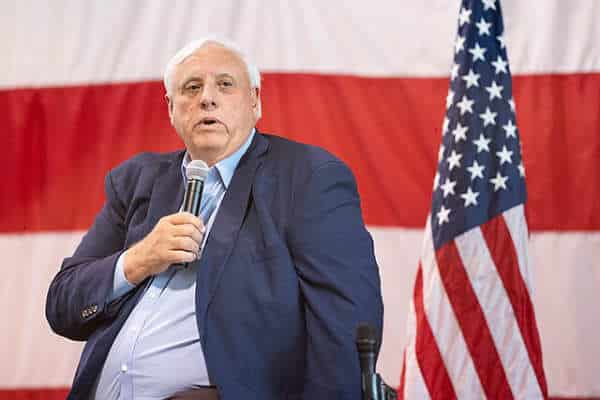 Former Democratic Rep. Nick Rahall described the governor as a close friend who put West Virginia first.
"Jim is a West Virginian true and blue and does what is best for West Virginia," Rahall said. "That's his No. 1 goal. His every move as governor has been in that direction. I have not discussed this situation with him to know what moved him to switch parties, but suffice it to say that much of West Virginia's been voting late this way. But most of the state is registered Democrats, so I'm sure he read the political winds."
Democrats had held the governorship since 2001.
Joe Manchin's internal polling must be terrible. His polling has been well below Jim Justice's.
West Virginians know he sold them out with the Inflation Reduction Act that did anything but reduce inflation.
The Democratic incumbent senator has just 28% support in the 2024 race, compared to 41% support for Justice in the general election, according to an Emerson College poll released Friday.
The poll also shows 15% saying they will vote for someone else and 16% saying they are undecided.
Manchin tried to recoup after passing the climate change-inflation reduction law, but his deception was too much to recover from.
2024 West Virginia Senate Poll:

(R) Jim Justice 47% (+15)
(D) Joe Manchin 32%

(R) Patrick Morrisey 50% (+14)
(D) Joe Manchin 36%

(R) Alex Mooney 45% (+7)
(D) Joe Manchin 38%

Triton Polling | 762 RV | 8/24-26https://t.co/ituOE5Ra2J

— InteractivePolls (@IAPolls2022) September 8, 2022