American actor Shia LaBeouf's artistic protest against US President Donald Trump has been attacked again — this time by vandals using a flaming drone in western France where it went on display this month.
Watch:
The project, which features a white flag with the words "He Will Not Divide Us" filmed round-the-clock by a camera, has already moved several times from New York, to New Mexico and to Liverpool in Britain because of security problems.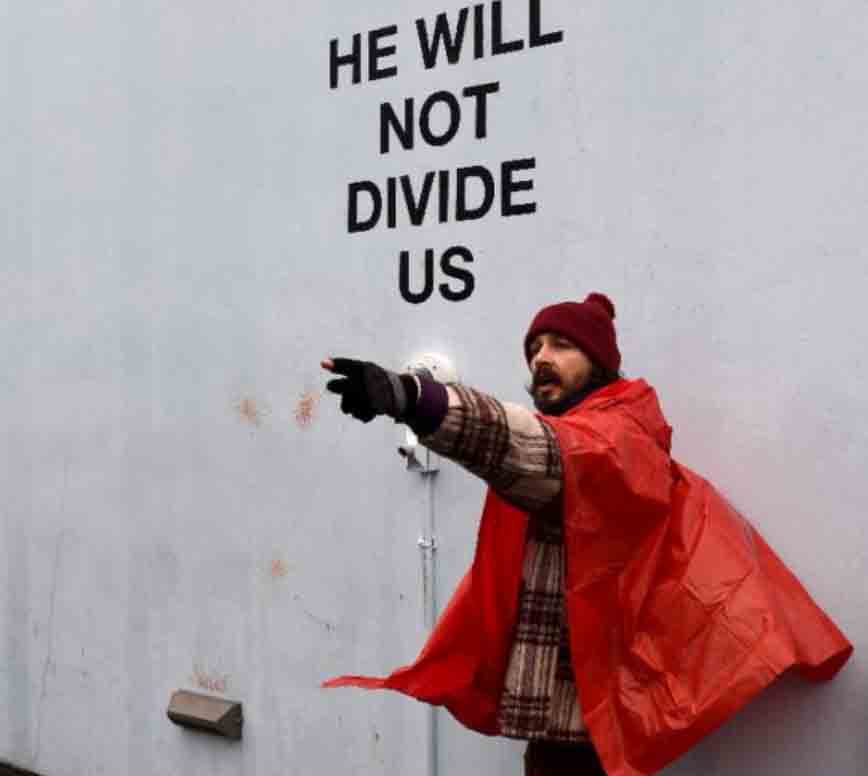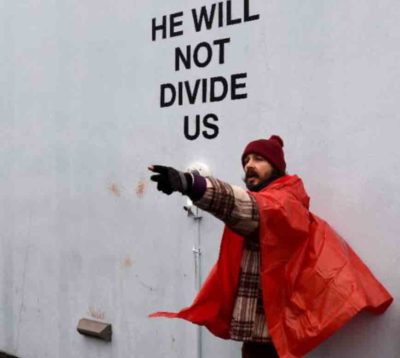 Now installed above an art gallery in an old biscuit factory in the French city of Nantes, the flag came under attack overnight Tuesday-Wednesday by a drone, which attempted for several minutes to set it on fire.
The remotely-piloted arson attempt failed when the drone crashed.
"An unauthorised drone carrying a burning piece of cloth approached the flag to try to set it alight. The fireproof flag was undamaged and the attempt failed," Lieu Unique gallery said in a statement.
You haven't heard the last of the drone operators because it's MAGA war against the anti-Trumpers and it's now worldwide.
There is no place Shia LaBoeuf can escape to without meeting his match.