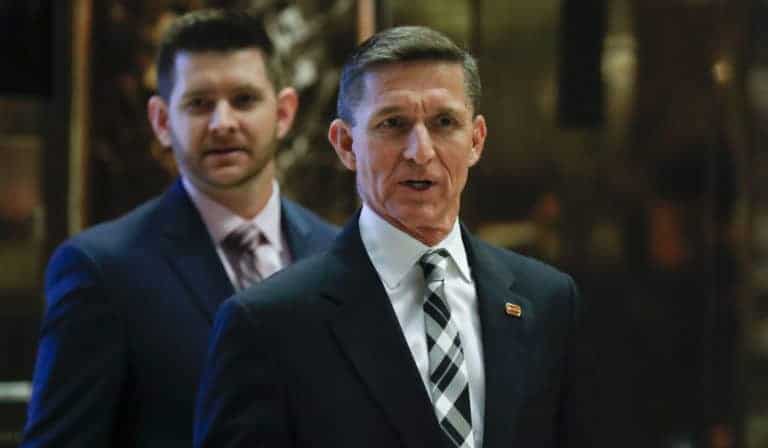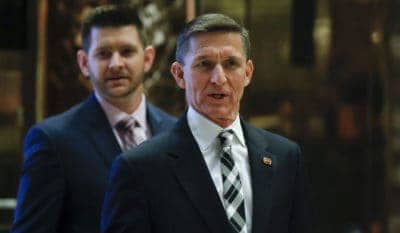 There have been reports of two more sealed indictments not yet released to the public. They could be aimed at retired General Flynn and his son. To date, former Trump campaign chair Paul Manafort and his business partner Rick Gates were indicted and short-lived (one meeting of his committee) Trump aide George Papadopoulos pleaded guilty.
Federal investigators have gathered enough evidence to bring charges in their investigation of President Donald Trump's former national security adviser and his son as part of the probe into Russia's intervention in the 2016 election, according to multiple sources familiar with the investigation.
NBC is claiming that Mueller has enough to indict the retired general and his son. This is another illegal Mueller leak that no one seems to care to investigate although it is a felony. It's possible the courts are the ones leaking. We will never know because no one will investigate.
Mueller is applying renewed pressure on Flynn following his indictment of Trump campaign chairman Paul Manafort, three sources familiar with the investigation told NBC News.
They want someone to rat on Trump, even if they have nothing to say.
They are looking at Flynn – allegedly – for money laundering and lying to the Feds. When the Feds have no case, they get people for lying.
Mueller's team is also examining whether Flynn attempted to orchestrate the removal of a chief rival of Turkish President Recep Erdogan from the U.S. to Turkey in exchange for millions of dollars, two officials said. That is the kind of thing lobbyists do.
Looks like the fishing expedition could be continuing.
They're threatening Flynn with his son. If he doesn't help them, his son goes down. From NBC:
Flynn's son, Michael G. Flynn, who worked closely with his father, accompanied him during the campaign and briefly worked on the presidential transition, could be indicted separately or at the same time as his father, according to three sources familiar with the investigation.
If the elder Flynn is willing to cooperate with investigators in order to help his son, two of the sources said, it could also change his own fate, potentially limiting any legal consequences.
NBC believes these charges will be the most damaging to Trump because Flynn actually served in the administration (for less than a month).
Meanwhile, no one on their side is leaking anything about Hillary, Podesta, Comey, Uranium One, Barack Obama because there are two systems of justice. One for the left elite and one for everyone else.