On Sunday, Rep. Dan Goldman (D-NY) made incendiary remarks about former President Donald Trump during an interview with MSNBC's Jen Psaki. The wealthy Levi heir, worth $253 million, discussed Trump's ongoing legal challenges.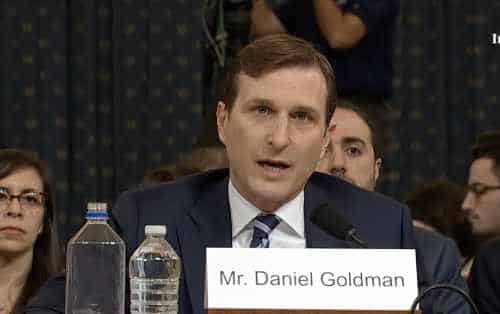 "His rhetoric is really getting dangerous, more and more dangerous," Goldman claimed. "Now, and his recent True Social post, it's incredibly, incredibly scary for anyone that might be trying to work in government."
"It is just unquestionable at this point that that man cannot see public office again. He is not only unfit; he is destructive to our democracy, and he has to be eliminated." Goldman boldly said.
Goldman then proceeded to use "dangerous" language. He said Donald Trump "has to be eliminated."
BREAKING: In case you missed this today, Democratic Congressman @RepDanGoldman went on Jen Psaki (@jrpsaki" show today to declare that TRUMP "HAS TO BE ELIMINATED." WATCHpic.twitter.com/qUU4e9s69r

— Simon Ateba (@simonateba) November 20, 2023