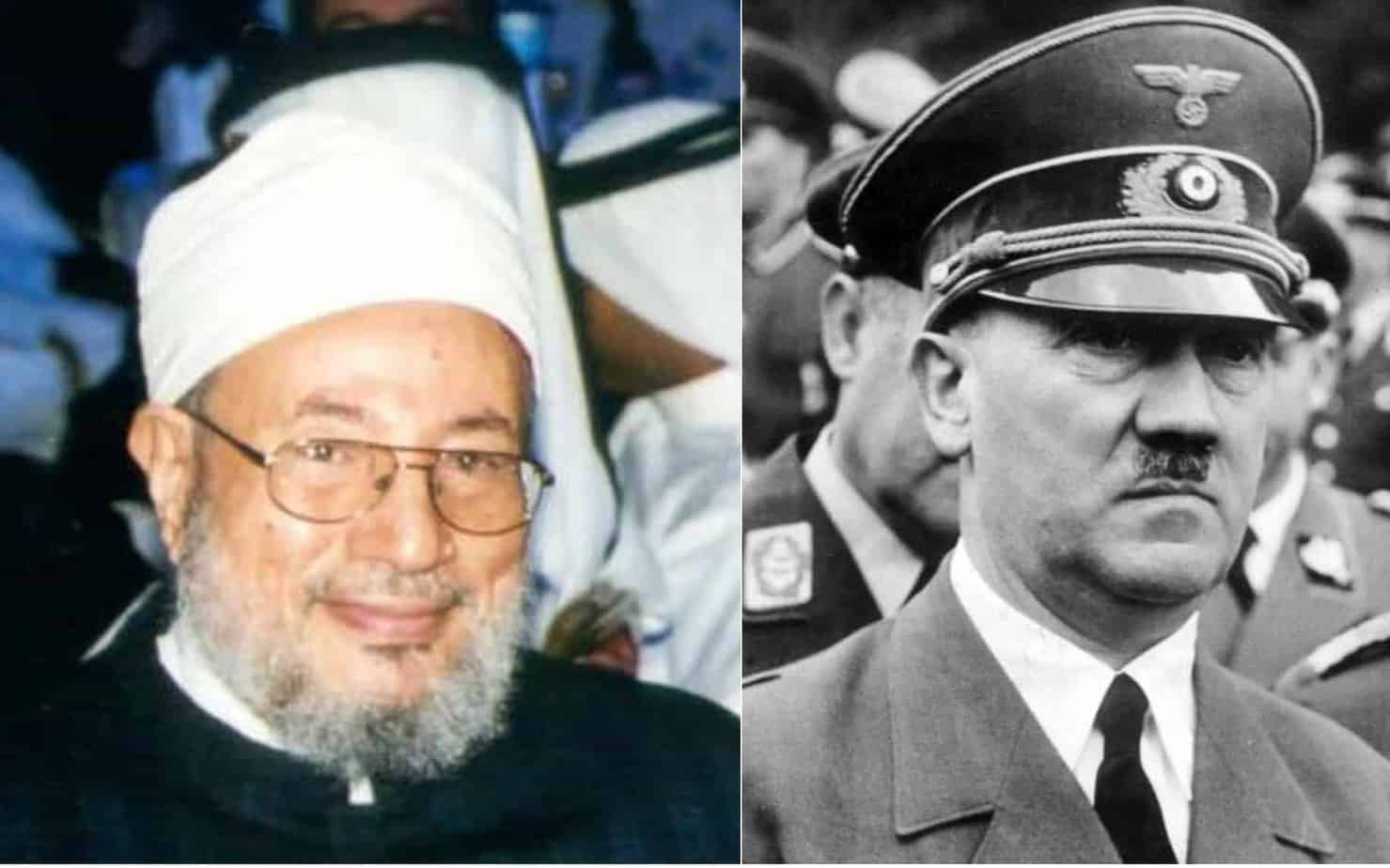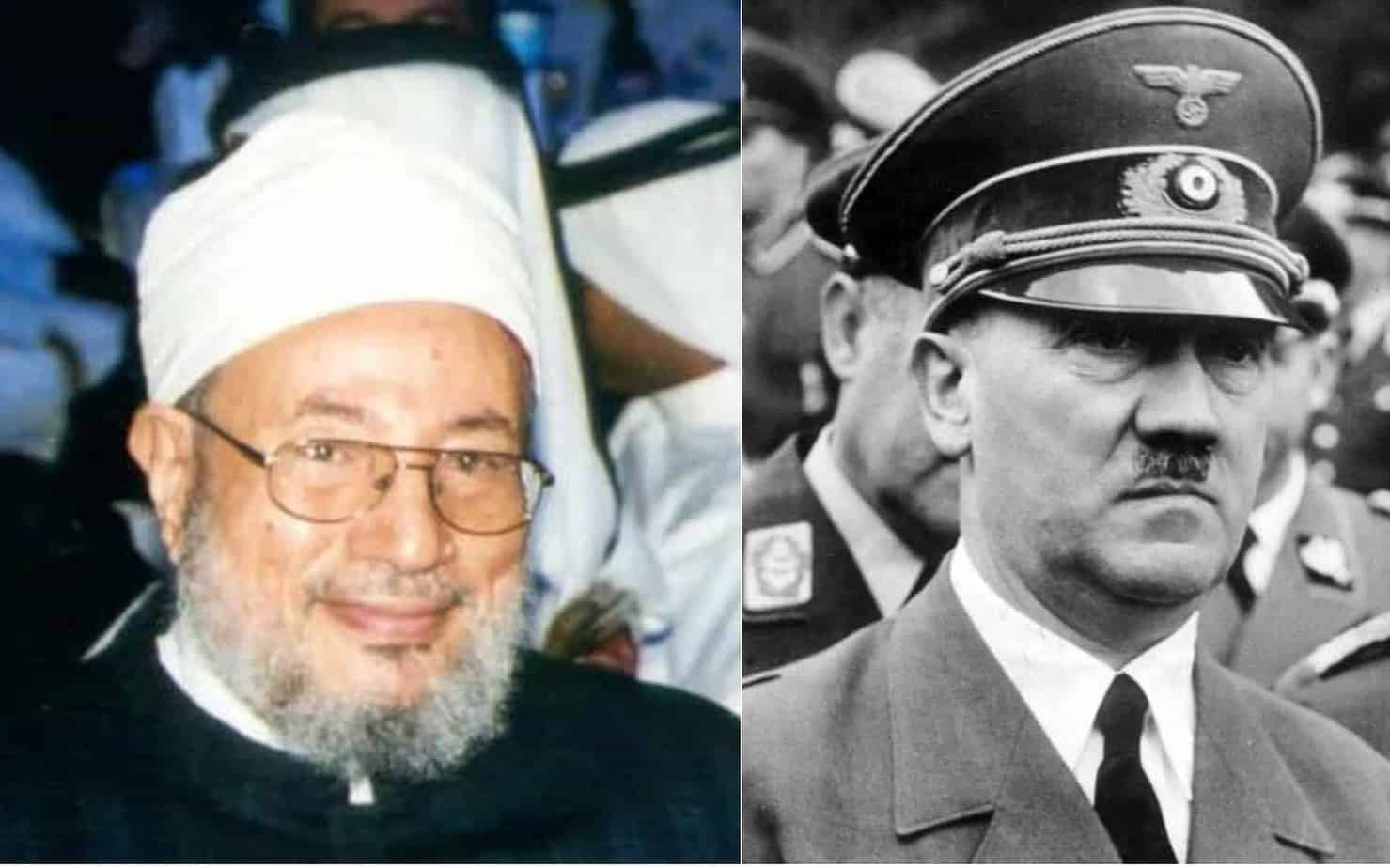 It may seem strange that Massachusetts and New Hampshire import natural gas from Russia—because they refused to fund a pipeline that would've supplied it—and it is strange when you consider that the United States is the largest oil and gas producer in the world.
But perhaps it's not so strange that Germany, the one-time epicenter of anti-Semitism, should also seek to import hundreds of thousands of anti-Semites from abroad—principally from Muslim countries. After all, why not have more of something Europe finds to be a good thing?
The Wall Street Journal reported today that "police registered 1,453 anti-Semitic incidents in Germany last year, more than in five of the previous seven years, and organizations including the American Jewish Congress say fewer than a third of such incidents get reported."
The Journal added there is "concern[s] that decades of work to eradicate anti-Semitism are slowly being undone as prejudice against Jews spreads beyond its traditional home in the far right."
And where is anti-Semitism's new home? First, let's consider that the WSJ reports a "perception that anti-Jewish acts—from casual insults to brutal violence—are on the rise across Europe and that governments appear unable to do much about it."
Although TheWall St. Journal writes that "German police attribute more than 90% of cases nationwide to far-right offenders,…Jewish activists, and victim representatives say the data are misleading because police automatically label any incident where the perpetrators aren't known as coming from the far right."
However, Levi Salomon, head of the Jewish Forum for Democracy against Anti-Semitism in Berlin, which tracks hate crimes against Jews, blames Muslims for most of the violent anti-Semitic incidents, according to the WSJ.
It's not at all surprising that the police in Germany conceal the fact that Muslim migrants are behind the rising rape and general crime rates; they have a documented history of doing so, presumably in order to avoid public condemnation of Merkel's migrant policy:
The sexual assaultof some 1200 women in Germany, including 600 in Cologne and 400 in Hamburg on New Year's Eve, 2015 made headlines around the world, including in America. But not till months had elapsed. The Washington Post reported why reporting the magnitude of the attack, originally estimated to be in the dozens of women, took so long:
"The delay in communicating the extent of the New Year's Eve crimes is most likely due to a balancing act between the determination of the Cologne police force to not fuel tensions against refugees and the public expectation to fully reveal what happened that night."
The true number was only released after a leaked police document was released.
Police are under orders to conceal the source of these profound changes in German society, Gatestone Institute reported in 2015:
"German authorities have repeatedly been accused of underreporting the true scale of the crime problem in the country. For example, up to 90% of the sex crimes committed in Germany in 2014 do not appear in the official statistics, according to André Schulz, the head of the Association of Criminal Police."
Rias, another org. that tracks anti-Semitic attacks "counted 936 such incidents in Berlin in 2017, wrote The WSJ. "The police registered only 288."
In 2016, Gatestone wrote:
Die Welt reported that authorities in the German state of Hesse were suppressing information about migrant-related crimes, ostensibly due to a "lack of public interest."

On January 24, Die Welt reported that the suppression of data about migrant criminality is a "Germany-wide phenomenon." According to Rainer Wendt, the head of the German police union (Deutschen Polizeigewerkschaft, DPolG), "Every police officer knows he has to meet a particular political expectation. It is better to keep quiet [about migrant crime] because you cannot go wrong."

On January 22, the newsmagazine, Focus, reported that the Federal Anti-Discrimination Agency (Antidiskriminierungsstelle des Bundes, ADS) put pressure on police in North Rhine-Westphalia (NRW) to remove a reference to "North African criminal groups" in a press release.
Back in the present, TheWall St. Journal writes:
"Others paint a more nuanced picture, saying prejudice and stereotypes harbored by recent migrants from largely Muslim countries have added to an existing undercurrent of anti-Semitism among some Germans and older migrant communities from Eastern Europe, resulting in an increasingly threatening environment."
The WSJ quotes Heinz-Peter Meidinger, who heads Germany's teachers' union, saying, "A particular hot spot of anti-Semitism seemed to be schools, many of them in Berlin, where children from migrant families made up between 70% and 100% of students."
Imagine that. But, then again: in American sanctuary cities, there are also high percentages of non-English speaking illegal immigrants.
Berlin students who happen to be Jewish face perpetual abuse from Muslim students, and even Jewish teachers suffer the same fate, says The WSJ:
"Teachers have also faced abuse from their students. Jessica Schmidt-Weil, who taught a class of teenagers of predominantly Middle Eastern origin in Berlin, said she changed schools two years ago after being abused by students. She now keeps her Jewish faith a secret."
Obviously, the students have internalized their parents' hatred of religions other than the pseudo-religion, Islam. Germany's attempt to educate those parents about anti-Semitism, Nazism and the Holocaust have largely failed because they know nothing about those topics and don't speak German, according to The Wall Street Journal.
It's far more likely that they know very well about Nazism and the Holocaust and may, in fact, admire Hitler's work. Arabs' admiration for Hitler goes back to the time of Hajj Amin al-Husseini, the Grand Mufti of Jerusalem, who traveled to Germany during WW2 and met with Hitler and Himmler. His object was to help raise an Arab army to fight with Germany and also to exact a promise that, after winning the war, the Germans would exterminate all those pesky Jews in what, sadly for the Arabs, became Israel after Germany lost the war. The Jerusalem Center for Public Affairs writes:
Arab and Palestinian leaders played a significant role in aiding and abetting the Nazi plan to exterminate the Jews in Europe and they hoped to implement the genocide in the Middle East. A growing number of publications, including extensive original, high-quality archival scholarship, proves this beyond a shadow of a doubt."

~

Sheikh Yusuf al-Qaradawi continues to attract a large audience throughout the Muslim world and his popular show (boasting 60 million viewers) on the Al Jazeera network called upon Muslims to punish the Jews as Hit­ler did, and invoked Allah to "kill them, down to the very last one."

In 2014, Professor Mohammed Dajani of Al-Quds University visited Auschwitz with a group of Palestinian and Israeli students as part of an effort to foster Israeli-Palestinian understanding. (The Israeli students also visited Palestinian refugee camps.) As a consequence of his visit to Auschwitz, Professor Dajani was subjected to abuse, intimidation, and death threats from his fellow Palestinians, and resigned from his university post.
Al-Qaradawi, an Egyptian Islamic theologian and spiritual leader of the Muslim Brotherhood, said this about Jews:
"Throughout history, Allah has imposed upon the [Jews] who would punish them for their corruption. The last punishment was carried out by Hitler. By means of all the things he did to them—even though they exaggerated this issue—he managed to put them in their place."
Memri, a website that translates and publishes Arabic articles, writes that "On February 27, 2016, Dr. Entesar Al-Banna, a columnist for the Bahraini daily Al-Watan, wrote that she had discovered, much to her surprise, that many young Arabs idolize Adolf Hitler, mainly for his strength and steadfastness in fighting the entire world."
In a course for teenage girls, where I was present, the instructor asked the girls an ordinary question: "Who is your favorite figure?"….The shocking answer given by several of the girls—which compelled me to argue with them—was that they were fans of Hitler!

The young girls' admiration of Hitler's personality and their inclination towards powerful [figures] led me to search for [material] on "Hitler adoration" and fandom, and indeed, I discovered a wide spectrum of young Arabs who love Hitler. Some said they admired him for killing the Jews, but most were enchanted by his strength, determination, and steadfastness.
The takeaway lesson for America is, do not allow into your country people who at heart despise most of your population. For Muslims who follow Sharia hate Christians as well as Jews. Europe has ignored that simple maxim, to its eventual demise, and America is doing it also.