Update:There is no deal. Let the voting begin.
Big news out of the legacy media. There might be a deal today, or maybe not. There was an agreement last night, but it has to be reviewed.
Rep. Ralph Norman (R-SC), one of 20 House Republicans who voted against Rep. Kevin McCarthy for Speaker, expects a written offer between McCarthy and his opponents to be completed Thursday night, Punchbowl News reported. He doesn't think the deal is closed, however.
Allegedly, the 20 rebels got everything they wanted. That's according to left-wing media and Fox.
THE DEAL IS NIGH
Punchbowl News's Jake Sherman reported that a deal between McCarthy and his opponents "is close." Reps. Chip Roy (R-TX) and Patrick McHenry (R-NC) have reportedly been leading negotiations with McCarthy.
/2 Norman says there's an agreement in writing as he heads into Emmer's office. He's been asked to look at it

— John Bresnahan (@bresreports) January 5, 2023
Sherman said the GOP believe they're reaching a tipping point. A big bloc either moves, or may stall permanently.
McCarthy backers, Reps McHenry, Hill, Westerman, Grave, Jordan, and Reschenthaler, are negotiating with Reps. Roy, Perry, and Donalds, among others.
The breakthrough reports about a deal being on the table to secure McCarthy's speakership come amid a long day of negotiations, concessions, and multiple failed Speaker votes.
Sherman said they're waiting for a call where the larger conference agrees to the terms. The call hasn't come yet.
Jordan said he hoped this will do it, but "we'll see."
THE PROBLEM OF MAKING A DEAL WITH KEVIN
The problem with McCarthy is he's no conservative and has repeatedly supported Democrats. McCarthy passed every funding bill with Democrat support; voted for vax mandates for the military; $100B for Ukraine; used Medicare to fund the USPS; drafted women; J6 Committee; DC as the 51st State; amnesty for DACA; and more. If he becomes Speaker, he better cough up a lot of concessions.
IT'S NOT A DEAL, BUT ROUND ONE?
However, Rep. Ralph Norman said they have to review the framework. "This is round one" and "we still have a ways to go." He said they will probably go through the weekend to finalize the deal.
Scott Perry tweeted late Thursday that they need time to assess. "We're at a Reagan moment "trust but verify.'" "The devil is in the details, and we'll take our time to ensure it's right, not easy. One way or another, the status quo must go."
There is another problem. Some Republican members are out of town today.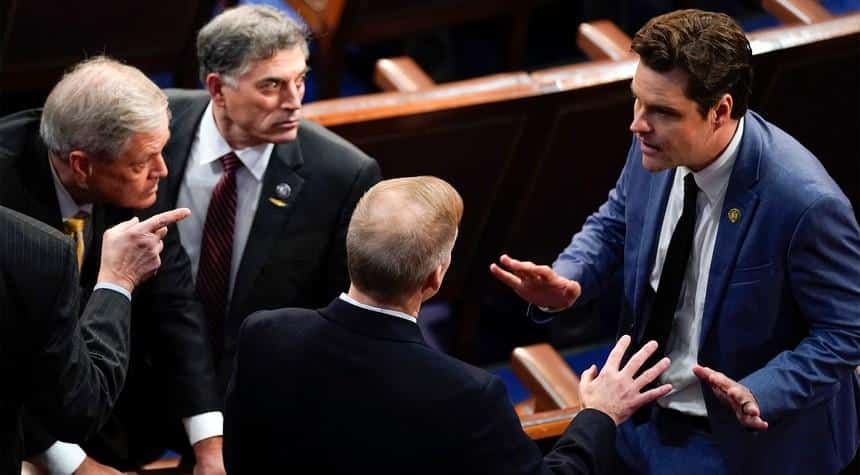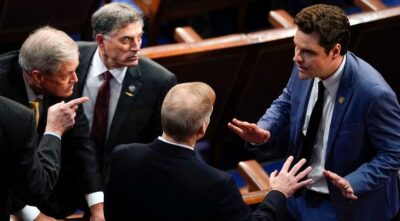 Here are the 20 holdouts that Dan Crenshaw thinks are "terrorists" and "enemies". By the way, Crenshaw will chair the Homeland Security committee under McCarthy.
Andy Biggs (AZ), Dan Bishop (NC), Lauren Boebert (CO), Michael Cloud (TX), Andrew Clyde (GA), Matt Gaetz (FL), Bob Good (VA), Paul Gosar (AZ), Andy Harris (MD), Mary Miller (IL), Ralph Norman (SC), Scott Perry (PA), Matt Rosendale (MT), Chip Roy (TX), Byron Donalds (FL). Included in the twenty are newly-elected representatives Josh Brecheen (OK), Eli Crane (AZ), Andy Ogles (TN), Anna Paulina Luna (FL), Keith Self (TX).